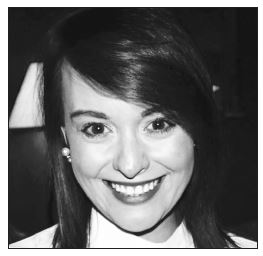 Anna Farren
September marks the launch of the Farren School of Speech and Drama. Anna completed her Teaching Diploma with the Royal Irish Academy of Music in 2011, her Postgraduate Diploma in Primary Teaching in St. Patrick's College in 2013 and finally, her Masters in Drama in Education in Trinity College Dublin in 2017. Anna is currently a committee member of the Association for Drama in Education Ireland (ADEI). Anna founded her speech and drama school in Drumcondra, Dublin where she successfully ran both one to one and group classes for three years. Her pupils enjoyed success in the grade exams with the Royal Irish Academy of Music (RIAM). Now with her return home to Donegal she is delighted to bring her expertise to her new school in Letterkenny.
Anna will be running classes on a one to one basis, reflecting the training Anna herself received from her expert teachers along the way. This one-to-one environment is suitable for all-from the most extrovert, to those needing gentle encouragement to explore their talents and interests. The ethos and environment of the school is one of inclusion, positivity, encouragement and most of all, fun. Anna will cover all modalities of speech and drama including poetry, drama and solo acting, improvisation, mime, oral communication, public speaking, interview techniques and the theory of speech. This will prepare the children to undertake structured exams with the RIAM, participate in performance and competitions and give them skills to take with them beyond the classroom into their adult lives.
Due to her dual qualification in both Speech and Drama and Primary Teaching, Anna is very aware of how Speech and Drama training can support and feed into the mainstream curriculum. Indeed, the English curriculum at primary and secondary school emphasises oral communication incorporating performance, presentation and interview. Anna believes that the support, encouragement and training the children receive will help develop these skills and lead to a greater confidence in the classroom and beyond. To book your place visit www.farrenschoolofspeechanddrama.com or contact Anna Farren on 0877704155/farrenschoolofspeechanddrama@gmail.com.
TESTIMONIALS
"My children attended speech and drama classes with Anna for three years. As well as thoroughly enjoying the classes, they grew in confidence in performing and public speaking. They also completed RIAM exams which has given them a great sense of achievement. Anna is an excellent teacher and really understands how to get the most from the children. My children loved the classes." Noelle Sweeney (Parent)
"Anna was such a pleasure to teach. She brought energy and enthusiasm to every aspect of the course. A drama teacher needs to impart excitement and passion to her students and Anna has that gift. She will develop their creativity, stimulate their imagination and her classes will be enjoyable and fun!" Ann Russell, MA, ALCM, LLCM (TD).
"My daughter, Aisling, benefited hugely from attending Speech and Drama classes with Anna. She skipped in and out of the classes, which is always a good sign! Anna managed to do wonders for Aisling's confidence at a time when she really needed that. I couldn't recommend her highly enough." Eimear (Parent).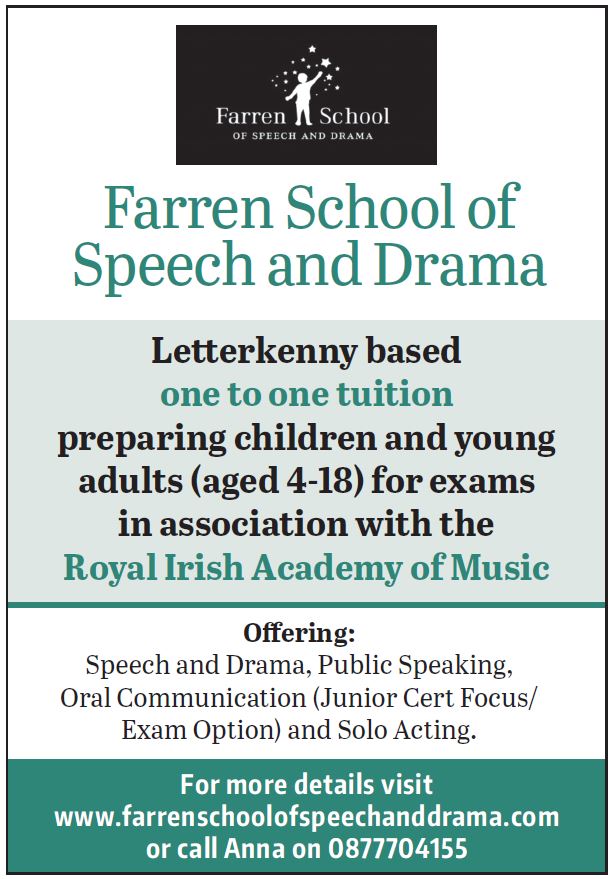 SPONSORED CONTENT BY: FARREN SCHOOL OF SPEECH AND DRAMA
Posted: 12:00 pm September 7, 2018