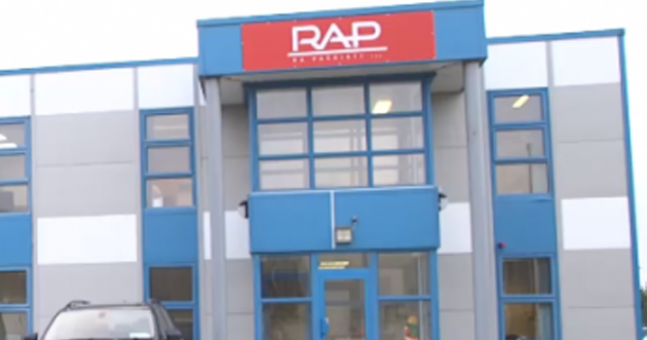 SIPTU members have served notice of a 16-hour work stoppage in a dispute concerning a refusal by management to respect a Labour Court recommendation in relation to union representation for workers at the Rapid Action Packaging (RAP) plant in Gaoth Dobhair.
SIPTU Organiser, Declan Ferry, said: "I have written to the Operations Manager of the RAP plant in Gweedore informing him of the decision by SIPTU members in the facility to begin a 16-hour work stoppage at 7.00 a.m. on 24th September.
"During the period of this work stoppage pickets will be placed on entrances to the plant. I have also informed him that we will be in contact with the company in relation to further work stoppages in advance of them taking place and that SIPTU representatives remain available to meet management to discuss the issues at the centre of this dispute.
"The decision to commence a campaign of industrial action follows a ballot of our members in the RAP plant last month in which a majority voted for strike action and industrial action. Our members have been left with no option but to undertake industrial action in relation to this dispute. This is because management has refused to respect a Labour Court recommendation concerning this dispute, even though the company handbook states that it will always adhere with decisions of the State's industrial relations mechanisms."
 
He added: "Workers' right to engage in collective bargaining on issues of joint concern is a fundamental principle that the company must accept. It is a crucial right for workers which our members refuse to have denied to them.
 
"It is worth reminding this company, once again, that it is in receipt of public funds through Údarás na Gaeltachta. The public, and in particular the people of Donegal are entitled, therefore, to demand that this company recognises workers' fundamental rights and the recommendations of the State's industrial relations mechanisms."
Posted: 9:51 am September 10, 2018