Century Complex are pleased to announce the launch of their new state of the art function rooms. These rooms are the perfect location for every occasion. Each room comes with their own private service which ensures they cater to your needs. The function rooms are available for; Corporate Events, Birthday parties, Charity events, whatever the occasion we're here to help you. We will take the stress out of organising any event so that you won't have to worry about a thing.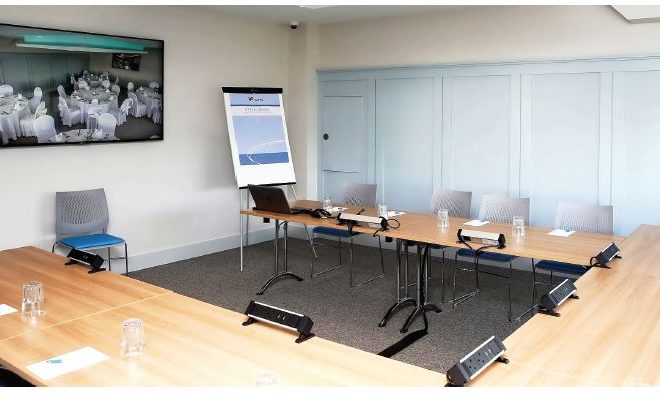 The new function room facilities consist of Stage Left and Stage Right. Stage Left is a very popular venue for smaller groups accommodating 24 people, while Stage Right is the perfect location for larger functions and events accommodating 38 people. Both of our state of the art rooms have many high-tech features including; a 75 inch plasma screen, free high speed Wifi, surround sound, air conditioning, controlled lighting, multiple control sites, multiple access points and HDMI & VGA connection cables are provided.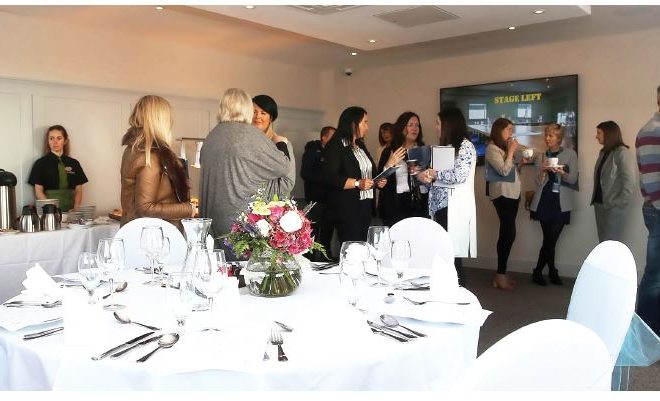 At Century Complex we aim to provide the best facilities to enhance the quality of your corporate and personal needs. Century Complex is unique in that we can host any event and will ensure your needs are met without having to leave the premises. Do you need a space to hold a company meeting or interviews? Are you on the lookout for the perfect location to celebrate a special birthday? Are you on the search for the perfect place to host your Christmas party? Century Complex Function and Corporate facilities is the perfect location for you. To book today call us on: 074 9121976 or email us at: bookings@centurycinemas.ie. We would be delighted to host your next big event.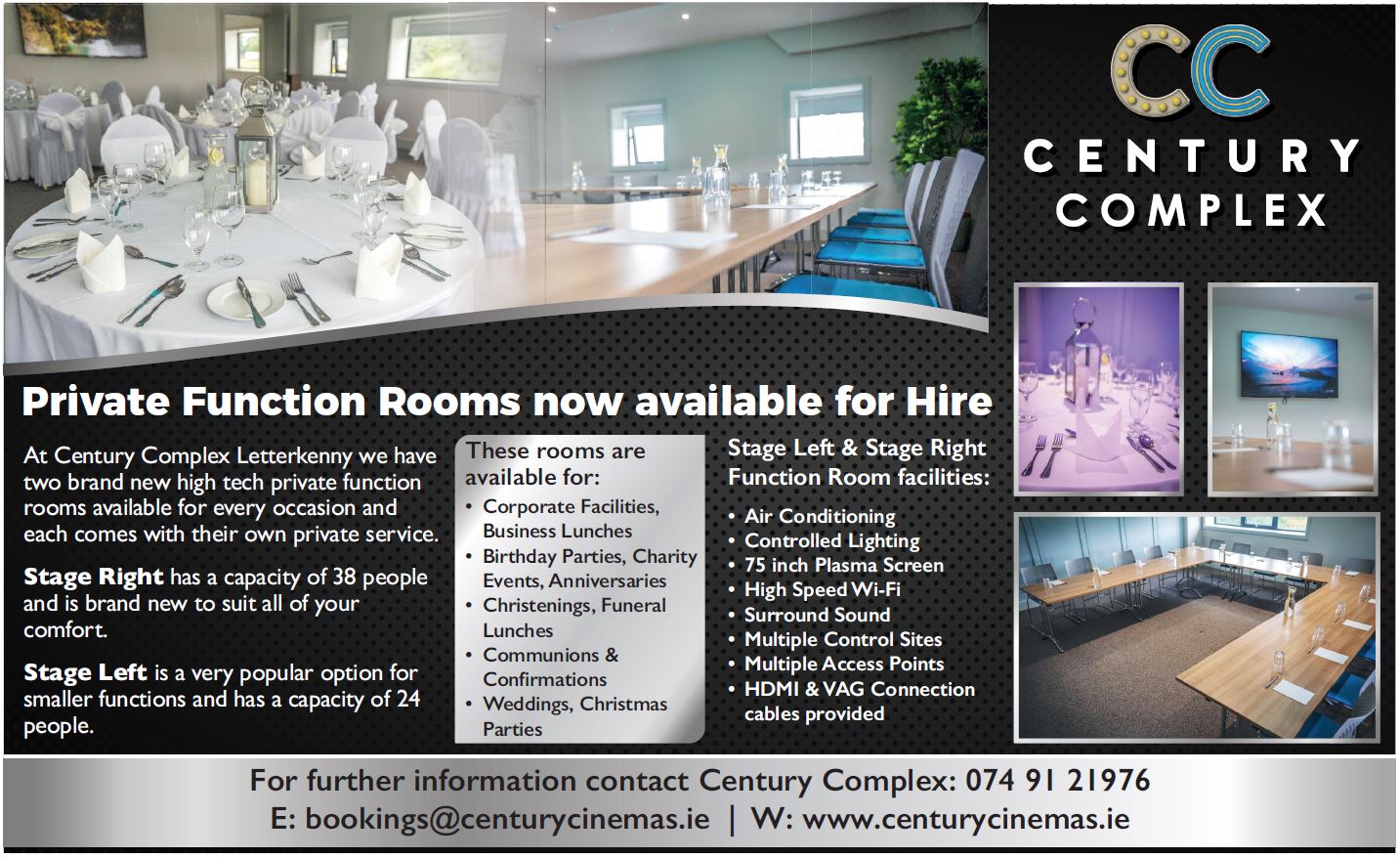 SPONSORED CONTENT BY: AC CINEMAS
Posted: 12:00 pm September 16, 2018