DEPUTY Pat the Cope Gallagher, Leas- Cheann Comhairle, has extended a public invitation to An Taoiseach, Leo Varadkar, to pay a fact finding visit to Letterkenny University Hospital while he is in the county on Tuesday.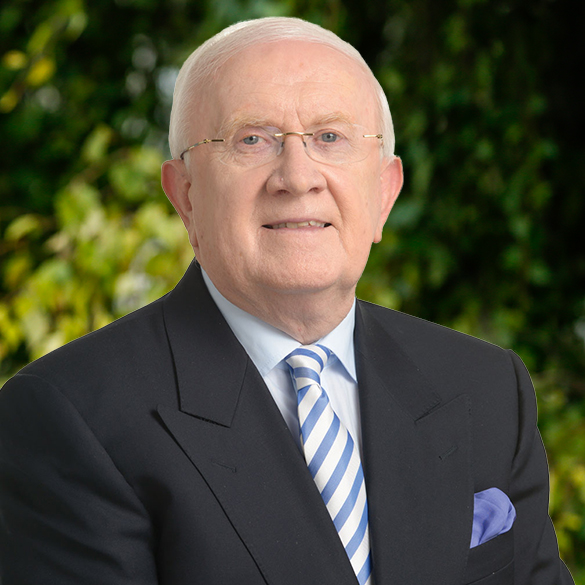 "It is essential that the former Minister for Health Varadkar, visits the hospital to see first hand the crises situation at the hospital, with serious capacity issues right throughout the departments and wards, chronic overcrowding in the Emergency Department as well as the ongoing failure of the Government to sanction the 19 bed  Short Stay Ward. Furthermore, notwithstanding the under-resourcing and chronic staffing shortages across the various departments within the Hospital, which have led to the present day and ongoing crises at the hospital," said Deputy Gallagher.
Pat the Cope added that in 2017, LUH had to exercise the full capacity protocol on 242 separate occasions. He continued: "In the meantime, this year, almost on a weekly basis we see statistics from the INMO highlight chronic overcrowding in A&E. Throughout 2018, even in the summer months, LUH has been under continuing pressure to meet the demands placed on it with growing patient numbers. We have seen each week the capacity issues across the departments and what is worse, no solution in sight or for that matter, no plan or strategy from the Government has been put forward to alleviate the chronic problems at the hospital."
The Fianna Fail TD went on to state: "With the added problems associated with under-staffing and lack of resources, the hospital waiting lists and deferral of procedures and operations is ever growing.Some  2,300 Patients are waiting longer than 18 months for treatment at LUH, while another 18,000 people are on the overall hospital waiting lists at present. The situation has greatly worsened over the past 3 years and hospital statistics have exceeded."
"As LUH is the only hospital servicing the entire population of Donegal, it is essential that it is properly funded and resourced. The issues affecting the hospital are no different now than what they were when the Taoiseach was Health Minister, but on that occasion, he chose to ignore the requests for additional resources for LUH. The failure to sanction additional resources has now led to the current crises at the hospital. Varadkar, as the head of the Irish Government, has a moral responsibility to deal effectivity with the issues surrounding the hospital added Pat the Cope.
"I am challenging the Taoiseach to visit the hospital and take charge of the situation, to meet directly with the frontline staff and to see for himself the serious work pressures they work under on a daily basis. He needs also to sit down with the Hospital management and listen to their concerns, but most importantly he needs to direct his Health Minister and the HSE to solve the ongoing issues and problems affecting the hospital," stated Pat the Cope.
He concluded: "The Taoiseach, while visiting the hospital, needs to finally sanction the additional €1.7 million in funding to open the 19 bed Short Stay Ward within the hospital otherwise the crisis will spiral out of control in the winter months ahead. It is totally inexcusable that the Government has failed to approve the opening of the Short Stay Unit at LUH. It is only by providing additional capacity can the issues surrounding the hospital be finally dealt with."
Posted: 12:10 pm September 10, 2018