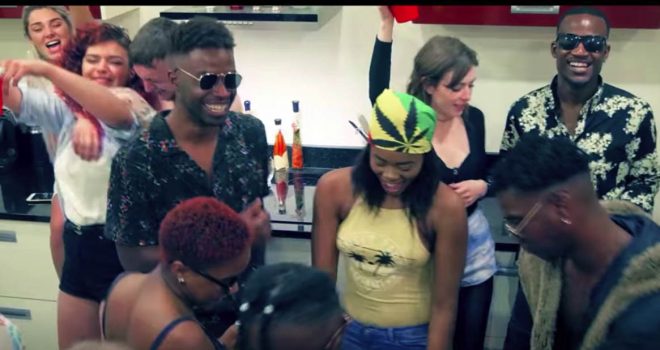 A music video shot in Letterkenny is quickly becoming one of the hits of the summer, racking up thousands of hits on Youtube.
'Juicy Juicy' is the work of Purple Gorilla, a group of hip hop artists out to promote a message of hope for young people.
For their latest single though the group has set aside their mission statement and gone for a straight up, no holds barred, summer tune.
The song, a collaboration with the Phat Kiidz who enjoyed considerable success in 2016 with their song GAA Jersey, has already attracted almost 2,500 views on Youtube.
Due to the expletive nature of the some of the lyrics, the band has recorded two versions of the song – one for general release and one suitable for radio play.
Sensibilities aside, it is difficult to get away from the instantly infectious chorus and the quality of the accompanying video, filmed by local company Re-Act at the Burma Rooms bed and breakfast just off Letterkenny's High Road.
Purple Gorilla member Hashim Murungu said shooting the video was a lot of fun.
"The first song we did was a message, this one is just a summer song. It's not normally what we would do but it's just a fun song," said Hashim.
"We were looking for somewhere to shoot the video so we went online and saw the house on Airbnb. We decided to check it out and when we told the owners what we were doing they loved it, they said whatever you need, we will help out."
For the video Purple Gorilla invited family members, friends and even relatives of those who own the bed and breakfast where shooting took place.
"Most of them are just fans," said Hashim.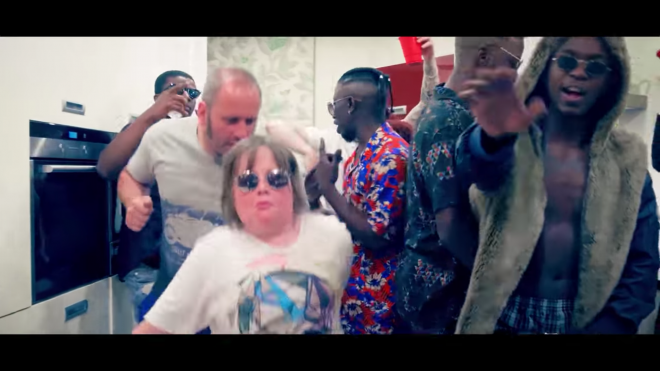 "When we told them what we were doing they asked could they come along because they wanted to support us. Some of the other people you see in the video are our friends, our brothers and then you have relatives of those who own the house. When we told the landlord about the video he got on the phone to his relatives, they turned up and it all just added to the fun."
Hashim Murungu said, "We have been getting very good reviews. Everyone who has seen the video loved it and has told us it is such a good song. That sort of encouragement means a lot to us."
Ireland's hip hop market remains relatively limited though and Purple Gorilla say their goal is reach beyond the island.
"Unfortunately Ireland doesn't have the population so it is hard to reach the demographic we are aiming for. Our goal would be to get it to England and even America where you have the big populations. There you have these songs that are huge even though they aren't that good. But they are huge because they get the publicity. That is what we want but the market here isn't big enough and it is frustrating for us.
"With Juicy Juicy it has been so far, so good though and hopefully it continues to get out there, get airplay and people enjoy it," said Hashim.
Juicy Juicy is available for download via all the major streaming services. To get involved with the Purple Gorilla movement, check them out on Facebook and Twitter.
Watch the full video here however parental guidance is advised…https://youtu.be/ewr_1saUuRM
Posted: 1:50 pm August 3, 2018