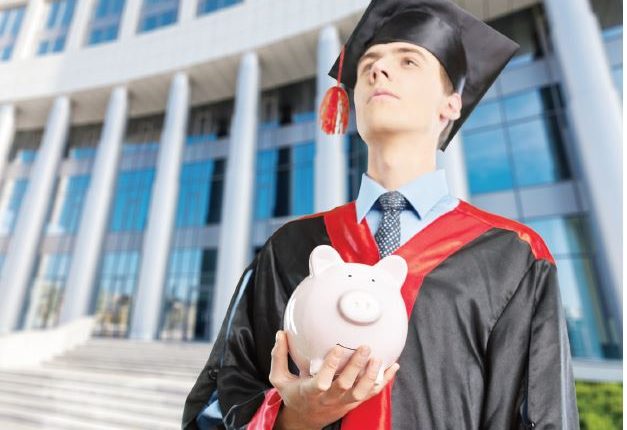 With third-level education costs continuing to spiral in Ireland, the financial pressure of putting a child through college has taken its toll on household budgets. A 2017 Irish League of Credit Unions Survey revealed that money issues were the biggest concern for one third of parents of college-going children. Eight in ten parents surveyed said they struggle to cover the cost of third level, while 75 per cent of parents said increases in college registration fees had adversely impacted household budgets. Well over half, 56 per cent, said they particularly stressed over rental costs.
Letterkenny Credit Union has always been on hand to assist parents in the Letterkenny area with meeting these costs. They offer a student loan at a very affordable 7.2 per cent APR**. The loan is typically approved within  48 hours and Letterkenny Credit Union is always happy to work with their members to ensure repayments are structured in a way to suit every individual situation best. There are no hidden payments or transaction fees, and the loan is less expensive than using a credit card or moneylender. Paul Hume, Chairperson from Letterkenny Credit Union, said: "We are keenly aware of the huge financial burden that third level education places on students and their families in the Letterkenny area and we would encourage parents and students alike to contact us.
"We know from the national credit union survey that parents are saving for an average of eight years to put their children through college. Sixty eight per cent of students were working during the college term to help make ends meet. We understand that because of the significant costs, many may have no option but to borrow. We would really encourage them to talk to us about our education loan in the first instance. All members are welcome to apply for the loan, including brand new members and those members we may not have seen in a long time."
*ILCU Cost of Third Level Survey 2016
** Cost of Finance For a €10,000, five-year variable interest rate loan with 60 monthly repayments of €197.79, an interest Rate of 6.95 per cent, a representative APR of 7.2 per cent, the total amount payable by the member is €11,867.24 Information correct as at 12/6/2018.
• For further information please visit our website: www.letterkennycu.ie or contact Letterkenny Credit Union on 0749124166 or email loans@letterkennycu.ie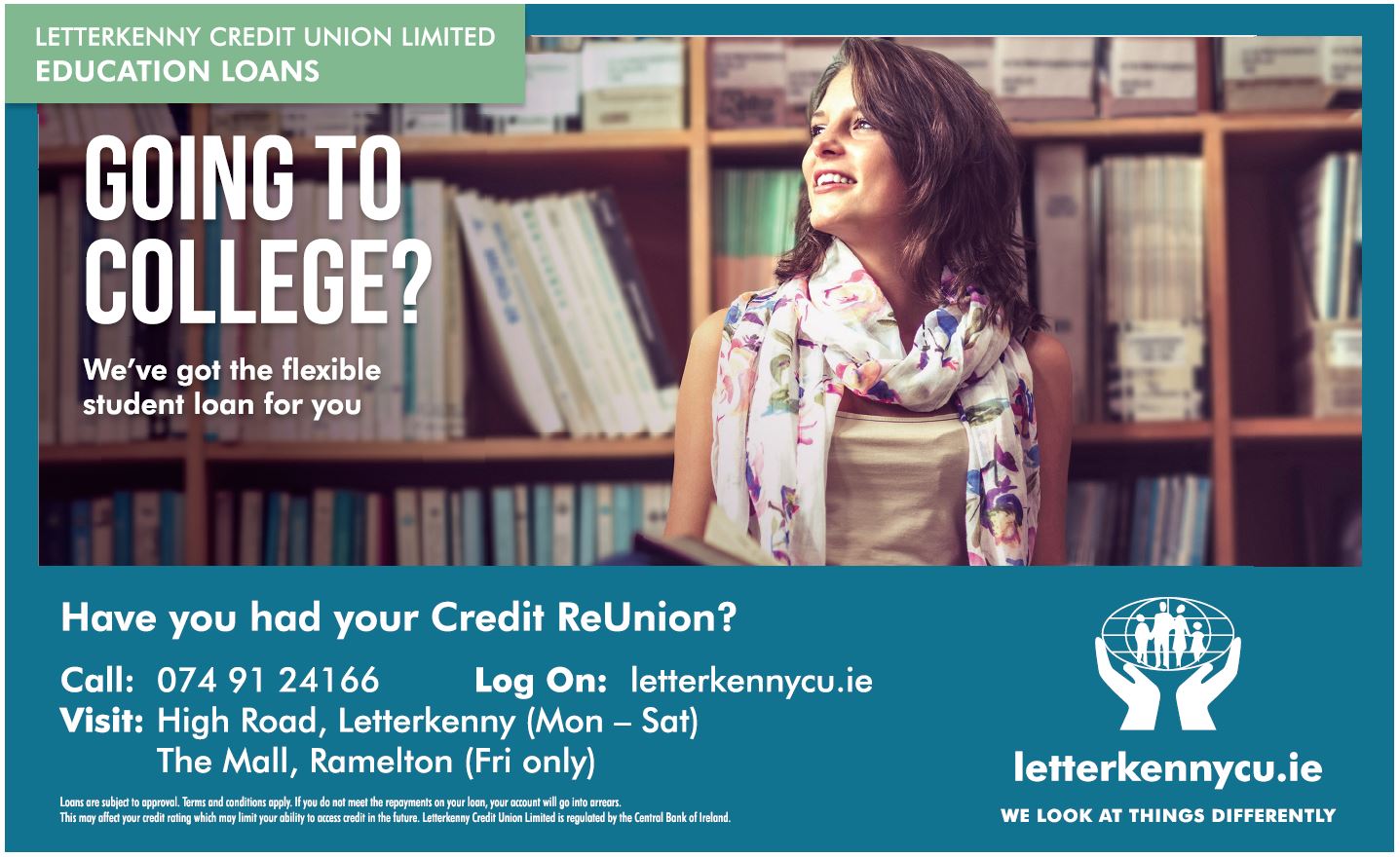 SPONSORED CONTENT BY: LETTERKENNY CREDIT UNION
Posted: 3:00 pm June 30, 2018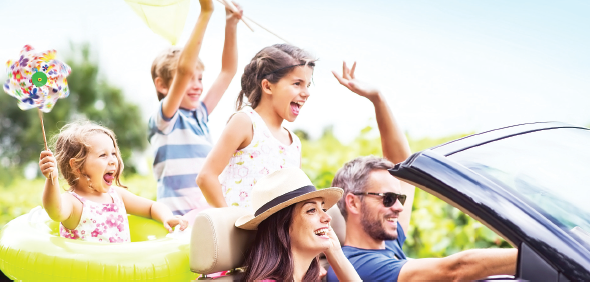 The open road – Letterkenny Credit Union can get you on the road There has been an increase in...