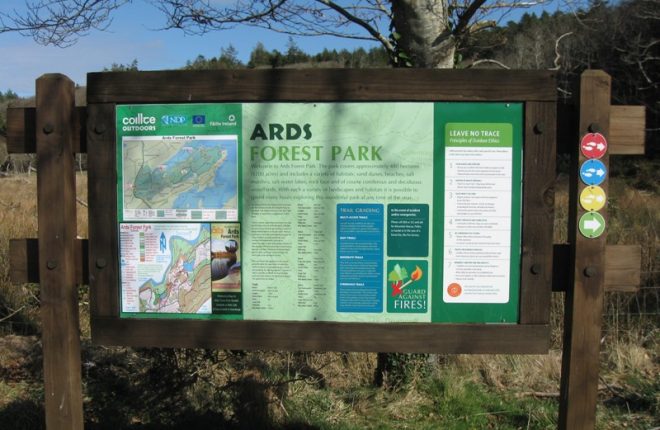 The annual Green Ribbon Campaign which takes place every May aims to get people talking openly about common mental health problems. This campaign promotes open conversation about mental health and it challenges the associated stigma that sometimes comes with it.
More than 500,000 free green ribbons are distributed every year to spark a national conversation about mental health in boardrooms, canteens, clubhouses, arts venues, college campuses and around kitchen tables throughout Ireland. Wearing a green ribbon during May could encourage others to reach out, feel less alone and to seek support.
Ards Forest Park will once again play host to one of the Walk & Talk events that will be held throughout the country during May. The walk in Ards will happen on Sunday 27th May from 3pm to 5pm. This will be the fifth year that Ards will host the walk. Ards Forest Park really has it all for anyone who wants to chill out and enjoy the outdoors. It has a beach, a play area, lots of forest walks, picnic tables, a short board walk and a wee coffee hut.
The Green Ribbon Walk in Ards Forest is very much a family walk. Mental Health Ireland, Coillte, Donegal Local Development Company, the Irish Farmers' Association and See Change all help to organise the walk and hope that many families will come and enjoy themselves. Coillte has even decided to lift the entrance barrier so there will be no entrance fee!
Aengus Kennedy will lead  a nature walk helping us to take more notice of nature all around as we walk. There will be a longer walk for those up to the challenge and music after the walks, and if people just want to sit by the beach and picnic they can. Dogs are allowed but must be kept on a lead.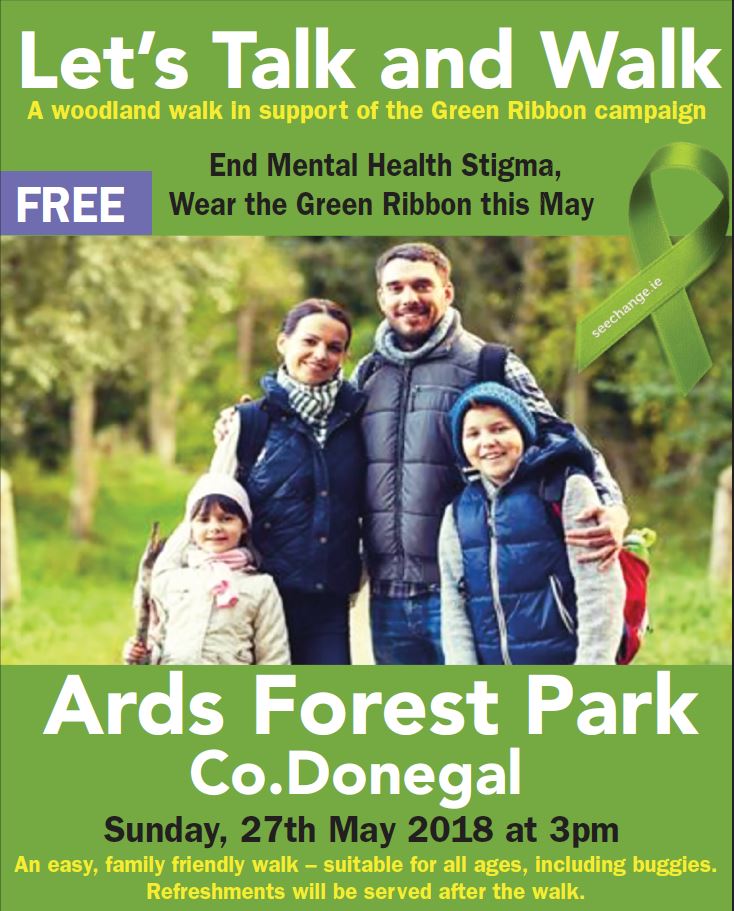 SPONSORED CONTENT BY: DONEGAL LOCAL DEVELOPMENT COMPANY
Posted: 7:00 am May 18, 2018