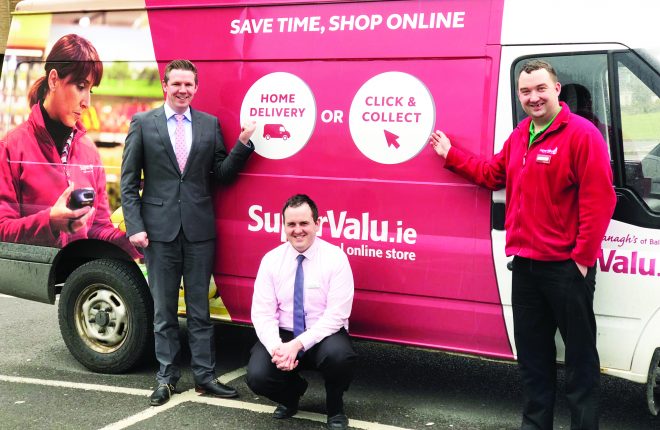 Charlie Ferry Supervalu Ballybofey manager with Joe Gildea grocery manager/ online champion and Eamonn Boyce Picker.
Shoppers in Letterkenny can now avail of SuperValu's online delivery service. Kavanagh's SuperValu in Ballybofey have expanded their online service to deliver to Letterkenny which is proving to be a popular choice for customers. Launched six weeks ago Store Manager Charlie Ferry said SuperValu offers customers a "personal touch" even when shopping online. Each customer has their own personal assistant, known as a 'Picky Picker' and they select and collect your online order. The Picky Pickers handpick your produce and pick the freshest products. If they don't have exactly what you ordered they will substitute the next best thing.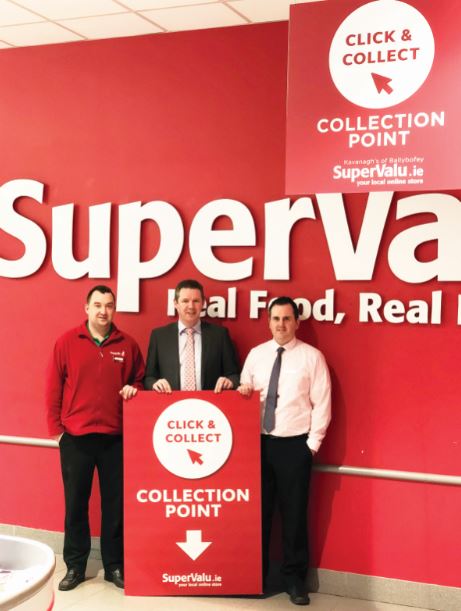 Charlie, Joe & Eamonn pictured at Collection point in store.
You can choose not to substitute and you also have the option of leaving a note for your picker. The note can give them tips for future shops so you can tell them if you like your steak cut a little thicker or your bananas a little greener. Customers also have the option to change your order if you have forgotten something or if you need to change your delivery or collection slot. You can change your order anytime up to 12pm the night before your delivery or collection and there are delivery and collection slots available six days a week.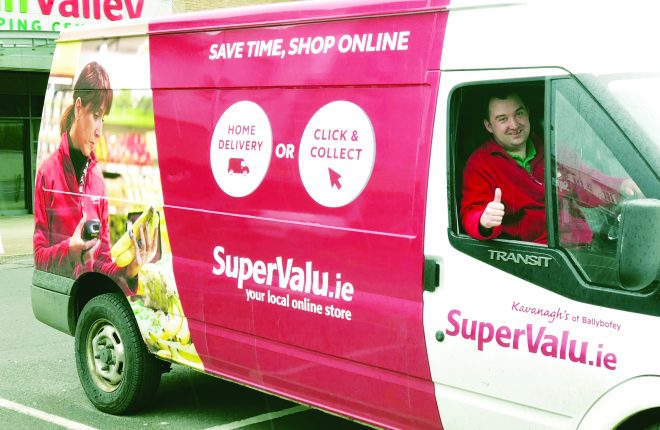 Joe pictured in van ready for delivery.
Speaking about the new service Mr Ferry said: "Our staff link in directly with the customer. There is a personal approach that you don't get with multinational stores. "We are very much a independently run, community based company. "Letterkenny doesn't have a SuperValu but now shoppers in Letterkenny can avail of all of our great offers." First time shoppers using the online delivery service can get €15 off their order when they spend over €75. With that in mind why not register for the service today at SuperValu.ie and save time and shop online.

SPONSORED CONTENT BY: KAVANAGH'S SUPERVALU BALLYBOFEY
Posted: 11:23 am May 12, 2018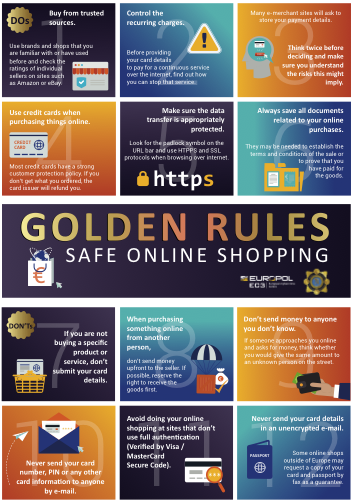 December 2016 saw an increase of 15.4% in online purchases2 with over 50% of Irish people shopping online3, most...