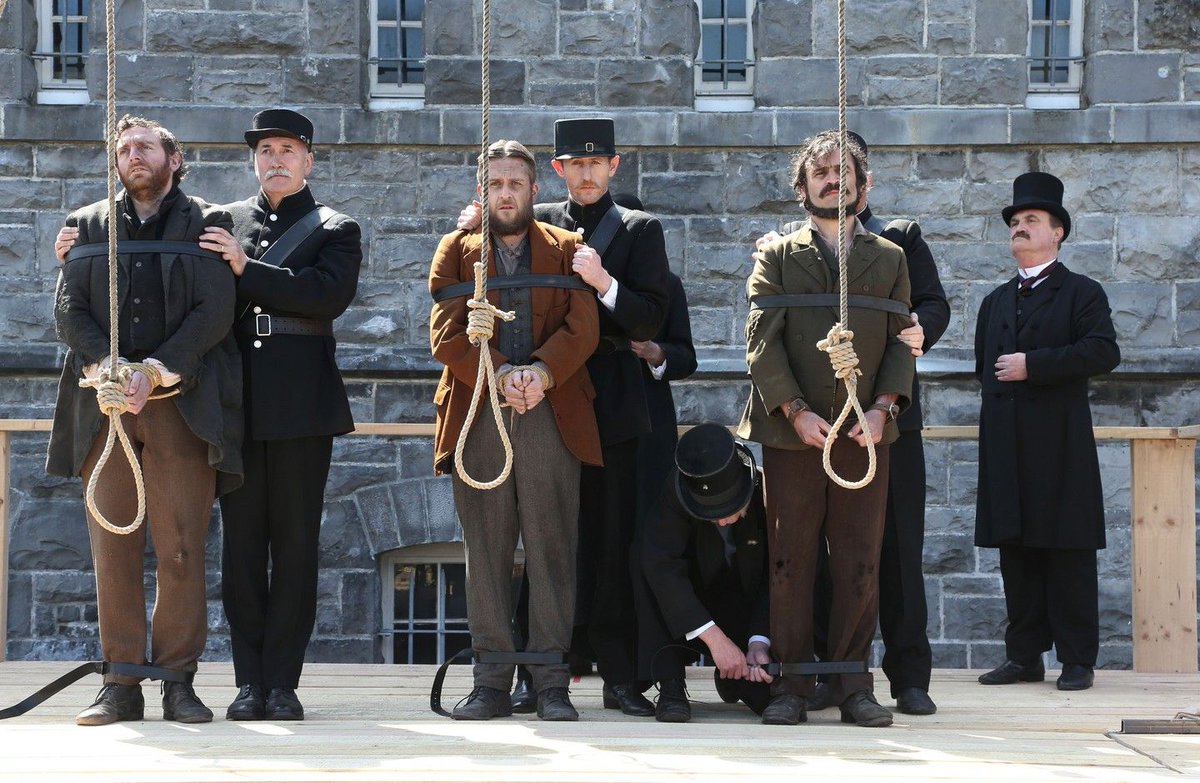 A drama based on a book by Donegal journalist Seán Ó Cuirreáin, examining the infamous Mám Trasna murders in 1882, will be aired tonight on TG4.
The programme goes out days after President Michael D Higgins announced that he has been advised to pardon one of the men wrongly executed for the brutal events at Mám Trasna more than a century ago. 
Investigations by Gortahork journalist and former Language Commissioner Seán Ó Cuirrean are regarded as pivotal in securing only the second posthumous presidential pardon in Irish history.
The feature length docu-drama, Murdair Mhám Trasna (The Mám Trasna Murders), based on Ó Cuirrean's book Éagóir, will go out at 9.30pm.
The Mám Trasna trials have been a blight on the English and Irish justice systems for over a century, largely because they were conducted in English when the three men accused of murder spoke only Irish.
They were alleged to have brutally slayed an entire family on the border between Mayo and Galway over what was assumed was a feud over sheep rustling and land.
Eight innocent men in all were convicted on what turned out to be perjured evidence and three of them – father-of-five Myles Joyce, Pat Casey and Pat Joyce – were later hanged.
As the miscarriage of justice began to unfold and the perjury was admitted in the press, both nationally and internationally at the time, a refusal by Gladstone's government to allow a public inquiry contributed to the fall of that government in Westminster in 1885.
There has never been any apology from the British Government but ahead of tonight's documentary, Minister for Justice, Charlie Flanagan confirmed that the Government had directed Michael D Higgins to grant Myles Joyce a pardon.
Minister Flanagan said, "The granting of a presidential pardon is a rare occurrence and a very high bar must be reached for consideration to be given by Government to making a recommendation to the President.
"This case is very well known, particularly in the west of Ireland, and it is widely regarded as a clear cut case of wrongful conviction and an historic injustice. In reaching a decision on this matter, I have carefully considered the Attorney General's legal advice and the expert report commissioned by the former Taoiseach Enda Kenny.
"Myles Joyce is one individual but in coming to a decision on this matter, I was acutely conscious of the symbolism of this pardon and its importance for that reason." 
Murdair Mhám Trasna, which has recently been selected to represent Ireland in the history category at the Celtic Media Festival, is produced by Galway based production company ROSG for TG4, with support from the Broadcasting Authority of Ireland.
The film includes contributions from President Higgins, Senior Counsel Luan Ó Braonain, Professor Gearóid Ó Tuathaigh, relatives of the deceased and others.
Posted: 5:24 pm April 4, 2018