THE family of a young Letterkenny man who passed away twenty years ago are to remember his life with a major weekend of fund-raising for Pieta House later this month.
JJ Gallagher from Ard O'Donnell was just 20 years old when he died. His parents Josie and Eileen and sisters Elaina, Fiona, Bernice and Cathy have now organised a number of events to coincide with his anniversary on April 26.
Speaking to the Donegal News, JJ's younger sister Cathy McGuigan explained how townspeople have embraced their plans to remember a young man who was so well-liked.
"Over the last few years I had an idea that I would like to do something to give back to the community and to remember JJ. We picked Pieta House because it's such a valuable asset for us to have in Letterkenny."
She continued: "Suicide is such a concern and is so prevalent among young males in particular. The Donegal statistics are overwhelming. We as a family know what it's like to go through losing a loved one to suicide. Unfortunately, however, so many more families are going to have to go through the same. Maybe if Pieta House had been around 20 years ago then we would not be in this position now."
In 1988, a young JJ was undertaking a work placement in the offices of the Derry People, his sister explained: "I understand he left quite an impression on the people he worked with. He was quite the prankster! JJ was so well known around Letterkenny he was a real trendy dude, the life and soul of the town. He was that trendy that young people would often call up to the house to borrow his clothes. There was never a dull moment when he was around."
Ms McGuigan said that in recent years the Gallagher family have received great solace from hearing stories of how JJ impacted on the lives of so many people in Letterkenny.
She has now set up the Facebook page 'Remembering J.J 20 years on' and has appealed to those who know him to interact with the page and share stories and photos.
"In the early days I suppose we weren't ready to hear those stories, but now we as a family would love to hear them and see them," said Ms McGuigan
What was initially hoped to be a one day event quickly developed into something much larger memorial weekend once word spread of the Gallagher family's plans. 
Ms McGuigan explained: "It is so important to us to remember JJ as he lived. Initially I approached well-known musician Martin Orr about the possibility of running an event with different musicians in Voodoo. His reaction was incredible and I can only describe him as one of Earth's angels. The number of people who have come on board since then has been unreal. It has enabled us to have a full weekend of events to remember JJ."  
She continued: "Even though this was my idea there has been huge family support and help from the wider community in Letterkenny. I live in Draperstown but the power of social media has been incredible. We are really overwhelmed. The people of Letterkenny have been beyond phenomenal with their prizes and generosity."
On Saturday, April 28, there will be a family fun day in Wayne's World in Arena 7 from 10am to 8pm. Owner, Enda Nicholls has pledged that 100 per cent of takings on the day will be donated to Pieta House. 
The following day a 5k family fun walk and run will take place starting from Diver's Hyundai garage. Registration opens at 9am with the walk starting at 11am.
The family have expressed hopes it will be an opportunity for people to come out and spend time with friends and family, walking and talking in an informal environment.
Ms McGuigan explained: "JJ used to work in the Four Lanterns and we are so thankful to the Grimes family for offering to sponsor prizes for the first male and female home in the 5k. It's a lovely tribute to our brother.
A bumper draw has also been organised with a draw to take place on Friday evening, April 27. The first prize of a year's family membership to the Leisure Centre has been donated by the Radisson Blu hotel where JJ's father Josie is a member. The second prize has been sponsored by Arena 7 and is a VIP party package for up to 18 people. The third prize is a large canvas painting from McFadden's Gift and Home.
The main event of the JJ Gallagher Memorial Weekend, however, is Sunday's musical showcase in Voodoo Bar and Lounge. With so many musicians now on board, the Voodoo Country event will take place over two floors in the town centre venue.
The official opening by Catherine Grier will take place at 4.30pm with music downstairs including appearances by Martin Orr and the Honky Tonk Heroes, Pat Gallagher from Goats Don't Shave, Paul Ward, Trudy Ni Domhnaill, David Craig, Declan McCafferty, High Heeled Converse and El Dorado. Also downstairs will be Highland Radio's Paul McDevitt and local comedian Andy McGranaghan. The event MC will be Jimmy Stafford.
Upstairs in Voodoo Vintage the Francis Donnelly Band will kick off proceedings followed by Sinead Black, Eddie Gallagher, Cilla Black, Evelyn John McHugh, Alec Black, Gaz Hunter, Norman Borland and Anne Biddy with MC Tommy Rosney. The Letterkenny Senior Accordion Band will also play outside.
An anniversary Mass will take place in St Eunan's Cathedral on Thursday, April 26 at 7.30pm and the Gallagher family have said everyone is welcome to attend.
Further information can be found on the facebook page Remembering J.J. 20 Years on.
Posted: 2:00 pm April 20, 2018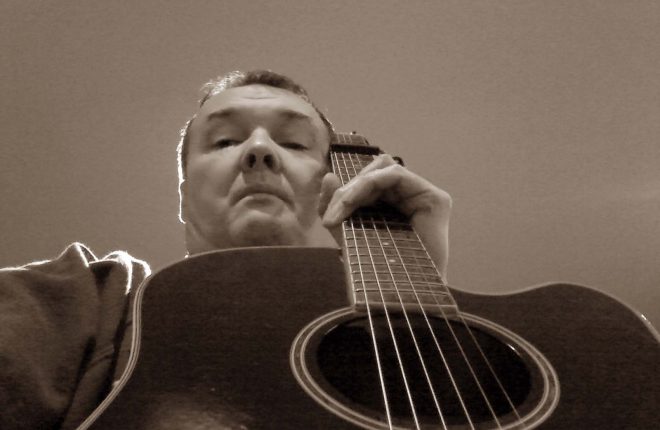 "He went down into the kitchen one night and he took an overdose. I wasn't actually quite asleep and...