DRUMKEEN United could win the Donegal Physiotherapy & Performance Centre Division Two League crown this Sunday, but Cranford United will be hoping to win the game and force the title race to the last Sunday of the season in two weeks' time.
Benny Bonner's Drumkeen have already secured promotion, and they are four points ahead of Cranford, who will also operate in the First Division next year.
Drumkeen are aiming to win their first league title since the 1993/94 season when they dominated the Donegal Junior League, but they will travel to Cranford Park for the 2pm kick-off with a depleted squad.
"Everyone is looking forward to it, but we're down to the bare bones to be honest," said player-manager, Benny Bonner.
"Kevin Bonner had to come off after 15 minutes last week against Kildrum, and Shaunie Gallagher only lasted to half-time before he had to be taken off with a knee ligament injury.
"Kevin Boyle cracked ribs the week before, and Shane Lafferty is going to Spain as far as I know, and Richie Moore is working overseas.
"We're down a good few bodies, but to be fair to the lads that came on last week, they didn't let us down.
"The Cranford game will test us, but a few younger lads will get their chance."
Drumkeen go into the game on the back of a 2-1 defeat to Kildrum Tigers in the Brian McCormick Cup semi-final last Sunday.
Considering that Kildrum are top of the Premier Division at present – two leagues above Drumkeen – there are plenty of positives for Bonner to take from the loss.
"That Kildrum game could have went either way. They won it with a deflected free-kick just before injury-time, and we still had a chance to get another goal.
"There was nothing between the sides really, and we could have won it just as easy.
"We took Castlefin to extra-time in the FAI Junior Cup, and Culdaff beat us on penalties in the Ulster Cup at the start of the year when they were top of the Inishowen League.
"It's fine margins that have caught us, but they were good experiences for our young lads."
There will be no league and cup double from the third tier for Drumkeen like Ballybofey did last year, but the St Patrick's Park outfit will settle for the league crown this weekend.
Bonner's side have an impressive goal difference of +51, and only Whitestrand United and Curragh Athletic have managed to beat them this year.
"It's very hard to go a full season unbeaten and it just didn't happen for us on those two days.
"It's hard to keep the momentum going the whole year round, regardless of what league it is.
"But we're nearly there and it's in our own hands."
Danny McBride's Cranford have also won promotion, and they are gearing up for the Ulster Shield Final next week.
A draw will win the league for Drumkeen, but if Cranford were to win, then there would just be a point between the sides going into the final day when Cranford are away to Curragh, and Bonner's team travel to Glenree.
The Drumkeen manager is well aware that Cranford will be aiming to spoil his side's party.
"They're at home, and it's not an easy place to go. It's a small, tight pitch and you never get anything easy there.
"If we were in their position, we would be going gung-ho at it.
"They're already promoted and they have a chance of winning the league as well.
"They've nothing to lose, so they'll throw everything at us."
Posted: 8:00 pm April 14, 2018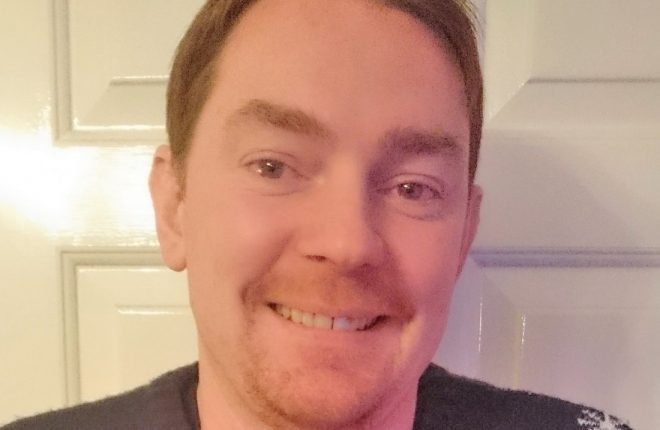 Niall Bonner gives us an insight into the Drumkeen United dressing room.