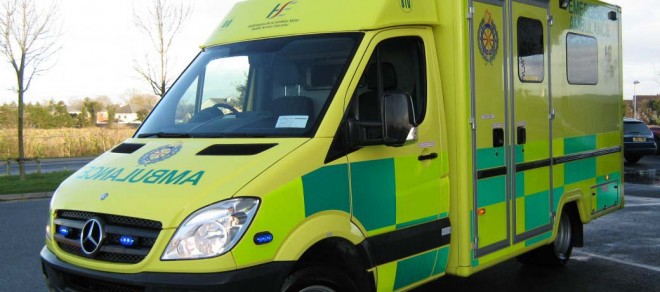 LETTERKENNY University Hospital has some of the longest ambulance waiting times in the country, according to the latest figures from the HSE which reveal patients have waited up to four hours for an ambulance in an emergency.
The figures obtained by the Donegal News show that over a four week period 130 people who called for an ambulance from Letterkenny waited over an hour.
This is almost 20 per cent of all call outs recorded over the period in September 2017 when a total of 760 emergency calls were made. Over the same period 23 people waited between two and three hours for ambulance which was three per cent of the overall call outs, the highest percentage in the country.
Shockingly, two patients during the month were forced to wait between three and four hours for their ambulance. The figures show that just ten per cent of patients saw their ambulance arrive in 20 minutes or less.
There were 270 people who called for an ambulance, or 35 per cent waited up to half an hour while 630, or 83 per cent of people waited up to an hour.
Along with Letterkenny excessive waiting times were also seen at Waterford, Sligo and Galway hospitals during this month. Concerns about ambulance waiting times has raised serious questions about the number of ambulances on call in the county at any given time.
After requesting this information the HSE revealed that Letterkenny is serviced 24 hours a day, seven days a week by just two ambulances.
There is an additional four emergency ambulances available in Letterkenny but they only work five days a week between the hours of 8am and 5.30pm.
Carndonagh, Killybegs, Ballyshannon, Dungloe and Donegal Town are the only other areas that have a 24 hour a day ambulance on call.
These areas are serviced by one ambulance seven days a week with two different crews working shifts from 8am to 8pm and 8pm to 8am.
However, Lifford only has a part time service with one ambulance available between 7am and 6pm on Mondays and Tuesdays and between 9pm and 8am on Saturdays and Sundays. Stranorlar is also only serviced on a part time basis with an ambulance available between 7am and 6pm Wednesdays and Thursdays and 8am and 7pm on Fridays.
Posted: 10:00 am April 9, 2018