EASTER Sunday is the busiest day of the year for marching bands in Donegal, not least the fife and drum tradition.
On Sunday last, Ireland's largest marching band parade took place in Dungloe with seventeen bands from across the county marching down the town's main street.
There have been fife and pipe bands in the Rosses since the 1800s and over the years there have been up to 22 based in various villages and townlands.
Hundreds of musicians from Keadue, Annagry, Mullaghduff, Maghery, Meenacross, Crickamore and Dungloe took to the streets last Sunday with as many spectators lining the route for the event.
Traditionally, even if people left the Rosses in search of work, they would arrive back home for the St Patrick's Day and Easter Sunday celebrations and play with the fife and drum bands.
Bernie Duffy from Loughanure has been a member of the Annagry Fife and Drum Senior Band for the past sixty four years.
Bernie (74) spent much of his working life in England but always timed his holidays around the marching band season.
"I've been in the band quite a while but Vincie (O'Donnell) is eighty and he's been there longer than me," he smiled.
Initially known as Ghandi's Band they joined forced with the local Hibernian Band to form the Annagry Fife and Drum Band back in the 1950s.
"I've been playing the flute with the band since I was ten. My dad used to play before me and all my uncles were in the band at different times," he recalled.
The Annagry band joined two bands from Maghery and two from Rannafast to play a number of tunes outside St Mary's Star of the Sea Church, Annagry, on Sunday after travelling on to Dungloe.
"It's something that we do every year. Some of the other bands took part in the competition later in the day," he explained.
Boasting more than thirty fluters, the Annagry Fife and Drum Senior Band is going stronger than ever.
"There's a young crowd coming through again. There was one time when young ones wouldn't look at the band but they're all coming back now. The recession was the best thing ever as they're all back in the halls learning to play instruments again," he said.
At this time of year, the band members practice twice a week in the Annagry Hall.
"It's been a busy time. We'll take a break now before we get ready for the Burtonport, Mary from Dungloe and Arranmore festivals in the summer."
Like many bands, Annagry have to fund-raise and in the past they acquired instruments through door-to-door collections, dances and draws.
Last year, Annagry travelled to Birmingham for St Patrick's Day and, in a novel fund-raising effort, they all climbed Errigal before playing five tunes on the summit.
"It's expensive running a band and we thought that we would do something different last year. It was a tough climb," he recalled.
On Easter Monday, the band members climbed a smaller hill outside Annagry village as part of another fund-raising effort.
"We would have about twenty tunes. We try to learn a new one every year. We've very good teachers in Brian O'Donnell and Eamon Rodgers. There's a lot of young ones learning the tin whistle at the moment. They'll join the band and become fluters when they get a bit older. The future's bright for the Annagry Band," he said.
Two of Bernie's grandchildren Grainne and Joseph Duffy are members of the Keadue Band.
"We used to be very competitive and would have won a lot of competitions in the past but it was putting too much pressure on people so nowadays we just play for the craic," he added.
"I worked in England most of my life and came home ten or fifteen years ago but I always tried to come back to play with the band," he said.
The Annagry band, like others in the Rosses, have become a treasure and, hopefully, will entertain the people of Donegal and those further afield for many years to come.
Posted: 5:30 pm April 5, 2018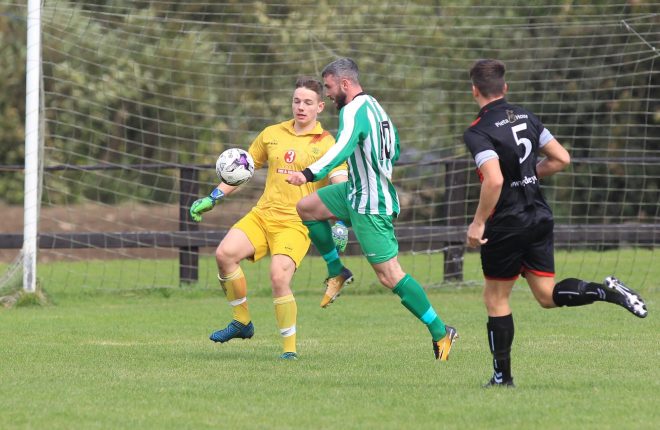 Keadue drew with Kildrum last weekend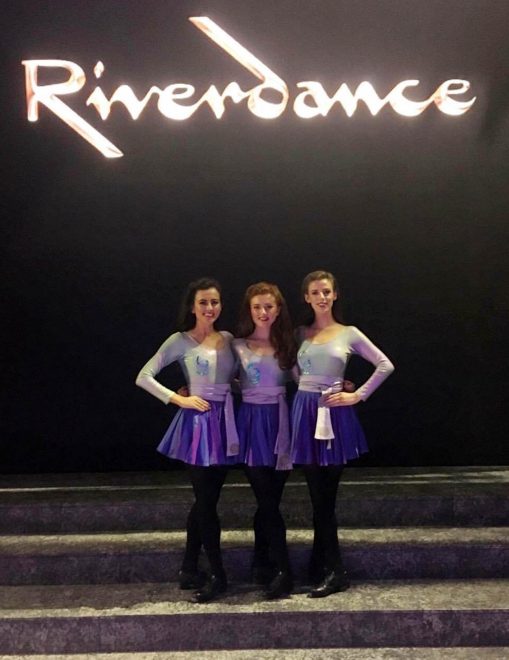 THE world's stage will come to Dungloe tonight (Saturday) for a first class performance of Riverdance as the finale...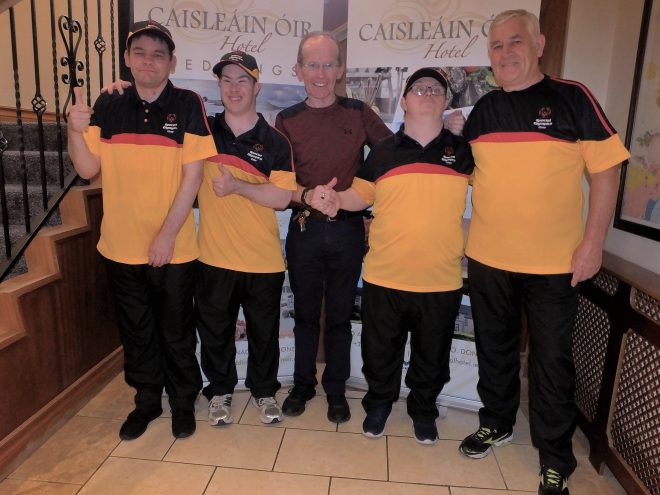 Rónán Ó Coirbín, Gaoth Dobhair, Peter Doogan, Gortahork and Patrick Gallagher, Annagry will take part in the Bocce competition...