A painting by the world famous US artist Rockwell Kent, created during an idyllic summer spent in Donegal more than ninety years ago, takes pride of pride in one lady's Californian home.
"Prince Charles' Cove" was one of two painting that one of the great mavericks of American Art handed over to the acclaimed mystery writer Rex Stout, the man who funded his trip to Ireland all those years ago.
Mr Stout and Mr Kent were friends and in 1926 the author gave Mr Kent some money so he could go to Ireland and paint.
Ms Rebecca Stout Bradbury, Mr Stout's daughter, made contact with the Donegal News after reading a recent article in the Donegal News which recalled the time when Mr Kent lived in a converted one-room cowshed in the remote, almost empty valley of Glenlough, close to Glencolmcille.
Years later (1935) friends of Dylan Thomas persuaded the poet to take a year-long retreat there while local legend is that Bonny Prince Charlie was holed up in the same byre for "twelve months and a day" until a French ship took him away in the 1700s.
"My father (Rex Stout) and Rockwell Kent were friends.
"Rockwell asked if he could get $300 a month so that he could go to Ireland to paint to which my father replied, absolutely yes.
"However, my father did ask for the choice of two painting when he got back. I have one of them – "Prince Charles' Cove". I don't know the name of the other one. It was a bare body of a woman under a large rock.
"They remained friends and five years later they published a 12 volume series 'The Memoirs of Jacques Casanova De Seingalt'. I have ten woodcuts which are prints that were illustrated by Rockwell Kent," Ms Stout Bradbury said.
"There's a lot of interest in Rockwell Kent's paintings at the moment but this is one that I won't be giving up. I grew up with it," she added.
Posted: 8:36 am April 28, 2018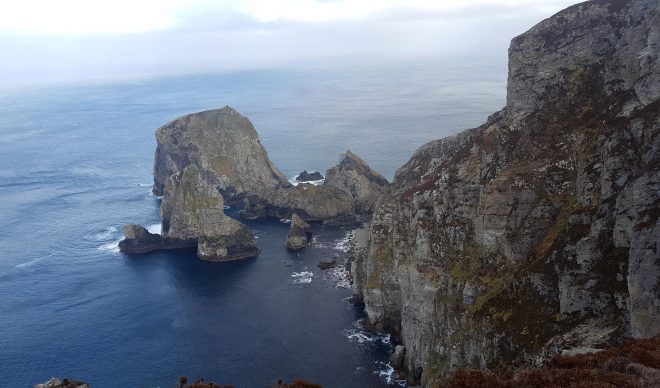 I've undertaken many walks since moving to Ardara fifteen years ago but this was the first time to sign...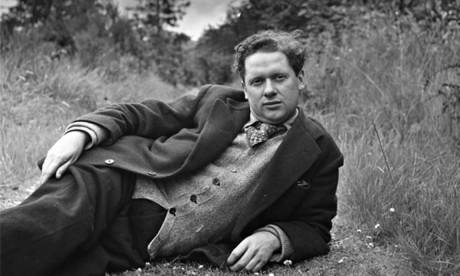 THE centenary of the birth of Wales' most famous literary son Dylan Thomas, was celebrated across the world on...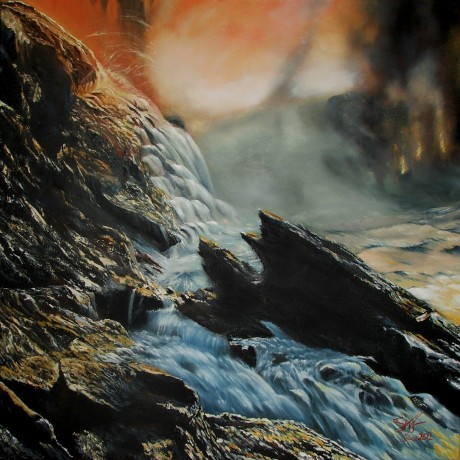 FALCARRAGH artist Shaun McFadden is currently exhibiting his beautiful landscape paintings at An Grianán Theatre in Letterkenny.