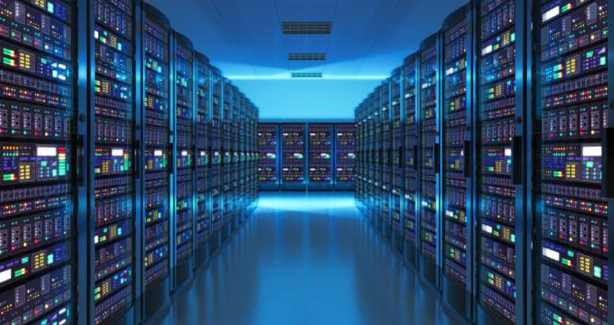 PLANS for a €100 million data centre at Bridgend have taken a step forward this week with confirmation that negotiations are taking place with an anchor tenant.
A planning application has been submitted to Donegal County Council to renew the permission for the development which was originally granted back in 2013. 
Dungiven businessman Francie McNicholl is behind the project which would be a major boost for the county. The two-storey data centre could be built at a site in Bunnamayne which is on the left hand side of the road, opposite the old customs post when going in the direction of Derry. 
Speaking to the Donegal News Mr Nicholl said they were renewing the planning permission as it is expiring. The project did not progress after permission was granted in 2013 because of the economic climate but negotiations are now back on the table. 
"When we got permission we had a punter on board but the economic situation changed with that particular person," said Mr Nicholl, who is the owner of Eurospar in Dungiven. 
"We have been negotiating with other people and we have eventually found a party that has some interest in it and we are going through the process with them."
The project will not only create construction jobs in the area but the presence of a data centre in the region will also attract other businesses to the area. Data centres are used to house computer systems such as telecommunications and storage systems. 
Businesses that require data transfer capabilities such as IT centres and financial institutions would benefit greatly from being in the vicinity of a data centre. 
"A data centre will attract a lot of other businesses to the area because everyone wants to be near one," said Mr Nicholl. 
It was announced last year that the Government and the IDA are working in partnership to identify sites around the country that would be suitable for large data centres. Ireland is seen as an attractive location for these facilities because of our cool climate, which reduces running costs for heat-generating computers.
The ability to connect to the  US via transatlantic data cables such as the Kelvin Project in Derry is another attractive quality.
With the centre located right on the border Brexit will no doubt be to the forefront of the mind's of interested parties. However, Mr Nicholl was optimistic about the impact of Brexit along the border and said it may be an advantage for companies. 
He said: "Brexit is still unknown. We still don't know if it will be an advantage or a disadvantage. We feel from the people we have been talking to that it will be an advantage."
Council planners are due to make a decision on the application for the extension of duration by April 16. 
Posted: 1:00 pm March 9, 2018