Name: Christy Bogle
Age: 26
Occupation: Healthcare Assistant
Team: Raphoe Town

If you were throwing a party and you could invite anyone in the world, dead or alive, who would you ask around? Eyeball Paul from Kevin & Perry – what a nutter, Thumb Quinn, Charlie Sheen and John 'Shoulders' Sweeney would probably get an invite.

Where do you like to go out to celebrate after a big victory? Back to Friel's for the soup, then Shorty's and Frankie's – I like to get to them all.
What's the worst pitch you've ever played on? Convoy's oldest pitch the one at the bottom, it was a nightmare. The first half was a struggle, but you flew down the hill in the second.

Which character in any film are you most like? Eggy Murphy or Samuel L. Catson
Any odd items in your kit bag? Not really it all depends who packs it for me. I have a few pairs of boots in bag, and not one of them do I own myself.

Who's the biggest joker in the team you play for? Thomas 'Candy' Mc Bride, never a dull moment with him. Gavin 'Rupert' McBrearty is always messing too.
Which team mate has the best looking other half? We all have good looking other halves. Apart from Rupert – he's still trying to find the one.
Who is the worst/best trainer? Best trainer would be David Craig, or Craig Kelly. The worst would be Roy Duffy never see him, but when you do, you hear him. Seamus Bogle as well, he's always there but never does anything.

Who spends most time in front of the mirror in the dressing room? Stephen Craig, he thinks he's white chocolate.
Who's the best/worst person to sit beside on the team bus? Definitely the worst is big 'Candy' McBride – he tells the worst jokes. The best would be Paddy Gallagher – he never fails to make me laugh, he's always scoffing someone.
Who has the best and who has the worst diet on the team, and what does it include? That wouldn't be easy now, but I'd say the best would be David Craig. The worst would be DJ kelly, he's such a sweet face.

Toughest opponent you have faced? James McClean when he played for Derry. Gave me the runabout one time, never forgot it, he turned me inside out.

Best or worst quote you've heard, either from a manager, player, opponent? 'If we spray the ball wider than these boys, we will win this game hi'.

Best manager you've ever played under? I couldn't just pick one, there's been a lot. Ollie Horgan, Bobby Roberts, Colm McMonagle, Stephen McNutt, and Liam Porter are just a few who spring to mind.

Best ever performance? It's been that long, but I would have to go back to my schoolboy days playing for the Ulster Schools in Wales. I remember setting up four goals in one game from right-back.

One to forget? Against Convoy a few years ago, I missed a penalty and had a shocker.

Sporting ambition? To get Raphoe to the Premier Division, and of course win it.
When you were playing in the back garden, who did you pretend to be? I used to fancy myself as a bit of a goalkeeper and used to think I was Fabian Barthez – that changed quickly. Most of the other time, I used to pretend to be Roy Keane.

If you were in charge of transfers, who'd be in and who'd be out of the team? I think Rocky Mulrine from Convoy or Billy Galbraith would be good additions to the team. One going out would be Paddy Kelly. He's too fond of the soup and loves to jive the weekend away in Bundoran listening to Jim Devine.
Posted: 1:02 pm March 16, 2018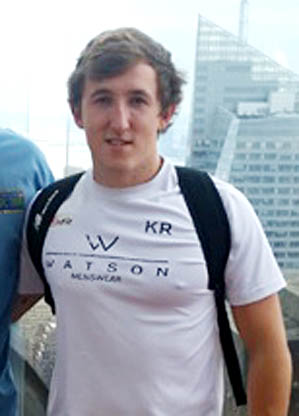 Gavin McBrearty gives us an insight into the Raphoe Town dressing room.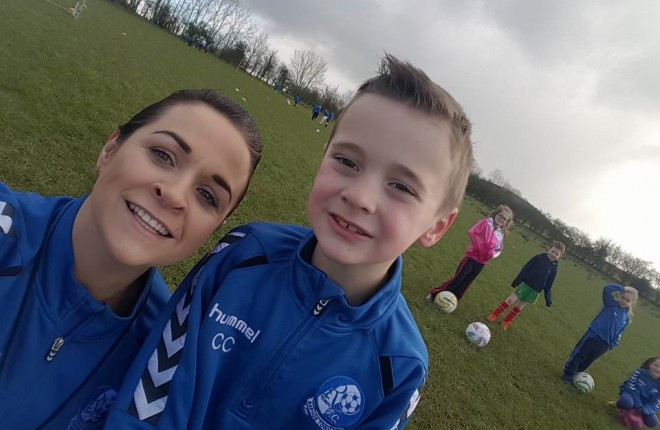 Sinead Kelly is the kind of person that every sports club needs. From taking registration, ordering club gear, coaching...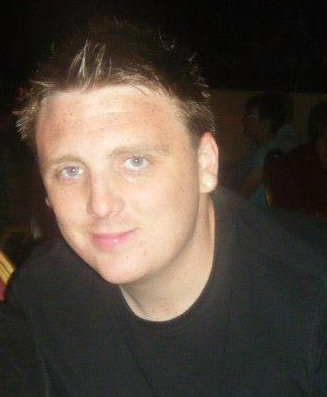 Frankie McBrearty gives us an insight into the Raphoe Town dressing room.