RECYCLED timber, scrap metal, nuts and bolts and an old television aerial cable are the component parts of a new sculpture at Letterkenny Institute of Technology.
'Double Bass', the work of Michael Parkinson, has been attracting much comment at LYIT.
"I'm constantly looking at musical instruments in the house and the idea to make this piece just came into my head once morning.
"I love recycling and have a lot of scrap about the place so I set about putting something together. I imagine how things will look – I don't work off plans – I just visualise what I think might look cool," he said.
A native of Manorcunningham, Mr Parkinson was a maintenance man in Unifi and he left before it closed to pursue a course in Derry.
"I enjoy what I'm doing. I've always been talented with my hands so I went back to night classes in Derry where I did some pottery and sewing before settling on the kind of stuff that I do now," he said.
A member of Donegal Designer Makers, his latest piece formed part of an exhibition which took place in Rathmullan House before Christmas.
"I'm delighted that the LYIT decided to buy the piece. I've been getting great feedback from the students who look at it and think that anything is possible.
"That's the message I'd like to get out to young people – be passionate about what you believe in and just go for it. Donegal would be a great place if more people put the shackles aside and followed their dreams."
Posted: 4:26 pm March 1, 2018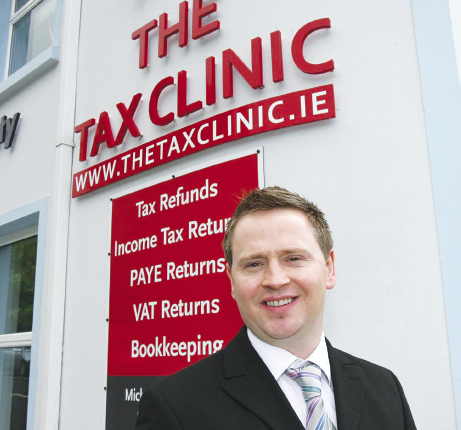 The Tax Clinic, High Road, Letterkenny, will assist you in all your tax return queries.