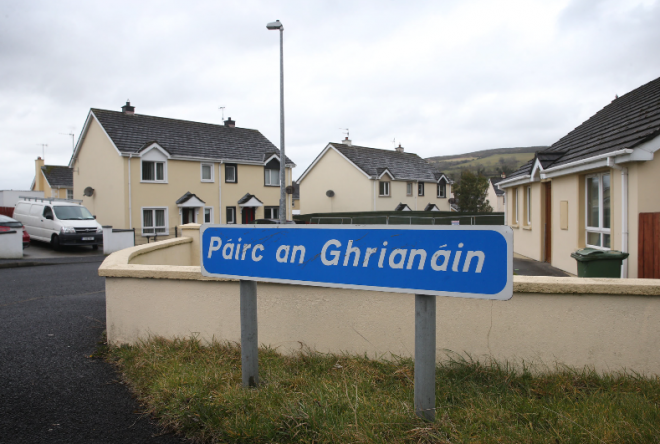 DONEGAL County Council paid a security company almost €123,000 for the surveillance of homes that were destroyed and needed to be evacuated after the August floods.
The figures provided to the Donegal News under Freedom of Information Act show that more than €700 a day was paid by the Council to the company for 24-hour surveillance of the homes in Burnfoot. After the disastrous floods people in Burnfoot, including the Páirc An Grianán estate were forced to evacuate and the homes went under surveillance.
Responding to the query a Council official said: "As part of the response to the exceptional flooding event in August 2017, the Council put security arrangements in place in circumstances where people had to evacuate their homes in Burnfoot, including the Páirc An Grianán estate. These arrangements included the provision of 24 hour surveillance, and the total amount paid in this regard is €122,784.75."
At the time the Council said it feared the properties may be targeted if they were known to be empty and so needed surveillance. However, the Council confirmed that there were no records of properties being targeted by vandals.
The security company stopped the surveillance on February 19 following a decision made by the Council and the families living in Páirc An Grianán were told to take their valuables from their homes. The families were originally told that they would be back in their homes for Christmas 2017 but it now looks like it will be years before they can return.
The Council said it planned to secure the houses for the medium to long term period. The local authority is awaiting the outcome of Catchment Flood Risk Assessment and Management (CFRAM) report and following this a decision will be made in relation to the future of these houses.
Posted: 11:00 am March 16, 2018