FINN Harps manager Ollie Horgan was incensed as his side's league opener with Drogheda United was called off just moments before its intended kick-off.
Harps had completed their warm-up and were ready to go in their dressing room, but no official came to check the players' studs.
Horgan went out to find out what was the delay, and was no told that the game would not be going ahead as a large number of the bulbs in the floodlights were not working.
The game will now be rescheduled, and Horgan was far from impressed as he boarded the team bus two hours earlier than expected.
"It's just a sense of huge frustration really. Would we have been better off playing it and losing it, and get it up and running properly. This is just prolonging it – we had seven weeks pre-season.
"We were up here watching Drogheda twice and all the preparation has gone out the window.
"Things happen, Drogheda came up to us last year and it was brutal weather on the Friday night – the day before we were automatically relegated – and they had to come back up on the Monday.
"I fully understand that but we sat in there and were ready to go at quarter to eight, and nobody had mentioned anything to us – not management team, players, or the Board.
"I think the way it was handled was very disappointing. I had no problem taking responsibilty on that light out there, absolutely none.
"If there was any doubt in my mind that it was a danger – I would have agreed. To be fair, the referees have erred on (the side of) caution, and I think my criticism is the manner of it – I had to go and find out what was going on. Nobody came to us. At least, have the protocol and do things properly."
Posted: 8:56 pm February 23, 2018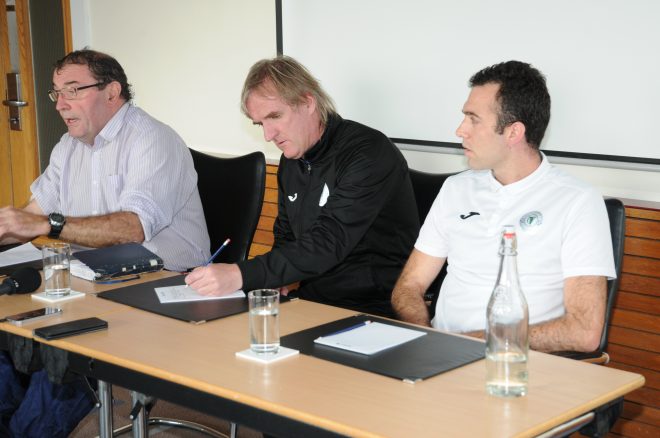 Finn Harps secretary John Campbell said the club's budget for the new season would include four underage teams competing...