Teachers' Union Ireland members (TUI) will hold a number of  lunchtime protests around the county and nationally today over pay inequality.
A protest will place outside Finn Valley College in Stranorlar from 12.55pm until 1.30pm.
Members will protest against pay inequality outside the post-primary schools, FET Centres, colleges of further education and Institutes of Technology in which they work. 
Service to students will not be affected by the protest.
Teachers and lecturers who entered the system since 2011 are paid at a lower rate (lower salary scale) than their colleagues for carrying out the same work.
A TUI spokesperson said pay inequality has undermined the teaching profession and corroded staff morale, leading to a crisis in the recruitment and retention of teachers, which invariably impairs the quality of service to students.
"Recruitment problems are evident both across the country and across a broad range of subjects including, but not limited to, Mathematics, Science, Modern Languages, Irish and Home Economics.
"A 62 per cent collapse in applications for post-primary teacher training courses since 2011 speaks volumes, while a TUI survey in 2017 showed that 29 per cent of new or recent entrants to the profession did not see themselves in the job in ten years' time."
The spokesperson said emigration rate of recently qualified post-primary teachers has increased from four per cent in 2008 to 18 per to 21 per cent in 2014.
"The only guaranteed way of ensuring the retention of teachers and the recruitment of those needed for the future is to repair the professional integrity of teaching by restoring pay equality." 
Posted: 10:52 am January 31, 2018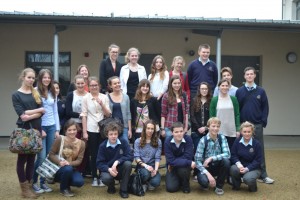 SIXTEEN Dutch secondary school students visited Finn Valley College in Stranorlar last week as part of an educational intercultural...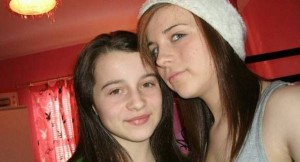 THE mother of tragic teenage sisters Erin and Shannon Gallagher has launched legal proceedings against the local school authority,...