AFTER spending the festive period in Las Vegas and San Francisco, Barry McNamee will return to Ireland this week to begin a new chapter in his career with Cork City.
The Ramelton man made his name in the League of Ireland with Derry City, and played for the Candystripes since 2010.
However, after growing frustrated in Derry, he is now moving onto pastures new, and will join up with the reigning league champions for the season ahead.
"I was considering my options midway through the season and I decided that I wanted a change," said McNamee.
"John Caulfield got in contact and I liked what he had to say.
"Whenever he first rang, they weren't actually champions yet, but he just said that I had made steady progress throughout the years.
"He said that he signs young, hungry players who want to win, and you can't really argue with his record.
"They were behind Dundalk for a few years, but that was a very strong Dundalk team.
"Cork won the league this year, and won the Cup for the last two seasons, so they have a winning record, and at this stage of my career, I want to add a few more medals to my name."
After biding his time when Stephen Kenny was in charge, McNamee quickly established himself in Derry once Declan Devine took the reins, and he started the 2012 FAI Cup Final as they defeated St Patrick's Athletic in a cracking contest at the Aviva Stadium.
The Inchicore club would exact revenge two years later in the decider at the same venue, but he also experienced some big games in the Europa League, most notably against Turkish side Trabzonspor, and his performances saw him capped at Under 21 level by the Republic of Ireland.
"To be fair, I loved my time at Derry and I was in there since I finished my Leaving Cert.
"It took me a few years to break through, but I did well once I made my debut and we won the FAI Cup the same year.
"Obviously I got the chance to play in Europe as well, and we were there or thereabouts for challenging for the league title a couple of times, but nothing came of it, and we were beaten in another Cup Final.
"It would have been nice to have had more success, but I really enjoyed my time there."
Derry weren't in contention for league honours in recent times, but that doesn't mean that McNamee or the Brandywell club weren't striving for improvement.
In fact, they looked like they might make a push last season until the untimely death of team captain Ryan McBride last March.
McNamee was close to the centre-half and his passing left a huge hole in their team.
"I wouldn't say that we weren't competing because last year, we won our first four games. We beat Dundalk and won away against (Shamrock) Rovers.
"We thought we were good enough to win the league last year, but then we had the stuffing knocked out of us after Ryan's death.
"I think we lost three or four of our games straight after that, so it did take us a while to get back going again.
"The biggest problem was trying to form a partnership at the back, because Ryan was such an important player for us. He was our captain, and while he wasn't a big voice, he was a big presence.
"I don't know if Derry will ever be able to replace him. We certainly tried, and you can't fault the lads that came in, but it just didn't go as well as the start of the season.
"It was a different dressing room after that. We probably didn't have a big enough squad anyway, but I think we focused too much on trying to do it for Ryan, and win games for him, rather than concentrating on what we were doing ourselves.
"You know, people say that you should go out and do it for the fans, but if you won't do it for yourself and your teammates first and foremost, it can be a long season, and so it proved."
The 25-year-old weighed up his options as the end of his two-year deal with Derry approached, and he was put on the PFAI list of players who would become available at the end of the campaign.
While he tried to keep his standards high, he was always a regular in the team even when his form dipped slightly, and it dawned on him that he needed a new challenge.
"I studied every avenue to be honest. I thought about stopping playing football, and I even considered going back and playing a bit of gaelic, and just get a job and get on with my life.
"But at the end of the day, I get paid to play football and that's the dream when you're younger.
"I definitely needed a fresh start. Whether or not I was in a comfort zone in Derry, I'm not sure.
"I was pushing myself, but at the same time I knew regardless of what happened, I was going to be in the team.
"Without thinking you're doing it, you probably do subconsciously take the foot off the pedal.
"People are saying to me that Cork have signed a lot of players and it will be hard to get in the team.
"But that goes for everyone, and I'm not going down there thinking I'm just going to walk into the team.
"There's going to be a lot of competition for places, but that's something you have to relish and try and get in the team."
Cork have handed out 52-week contracts which offer extra stability to players, and McNamee is keen to make an impression with the Rebel Army.
He will pack his bags this week and move to the other side of the country, away from a close-knit family and friends.
It's a significant step for the former LYIT student, but he's happy to make it for the good of his career.
"It's just part of it. I've never lived away from home before and it's going to be very different.
"But I'm sure I'll cope with it ok and I'll get home a few times throughout the season for a day or two, when we go up to play Derry and Sligo."
Forcing his way into the Cork side won't be easy, but he hopes to play as often as he can, and contribute as the club look to retain their league crown.
There's also the small matter of the Champions League Qualifying Stages, and it's sure to be an exciting time on Leeside as he looks to advance his career.
"I'm not sure if it's six or eight games I've played in Europe but I enjoyed it.
"This time it's the Champions League and if you win even one round in that, the standard is going to be really high.
"I don't think there's anything to fear in it. Dundalk put it right up to Rosenberg this year, who put it right up to Celtic.
"Dundalk showed if you are well organised and have a bit of talent then you can do well in Europe.
"I think we will play to our strengths as well in it. Very few teams scored three or four goals against Cork last year.
"It's going to be a big challenge, not just in Europe, but in the league as well, where all the teams will be gunning for us.
"But I'm looking forward to testing myself down there and seeing how things go."
Posted: 10:30 am January 7, 2018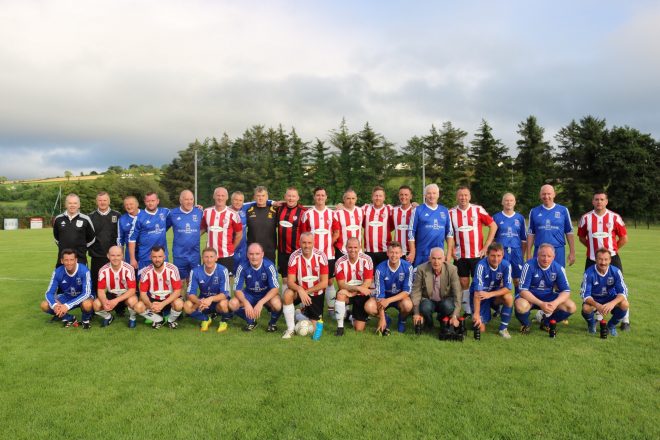 'Busty' would have enjoyed the craic while no doubt he would also have approved of the 'ground' football on...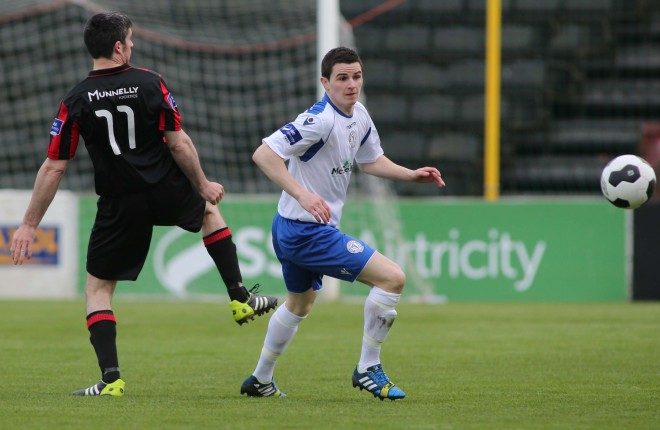 Derry claimed the spoils.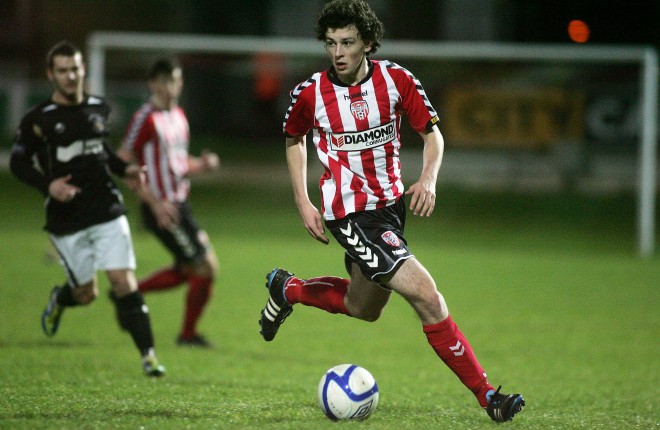 Barry McNamee is expected to sign for the league champions