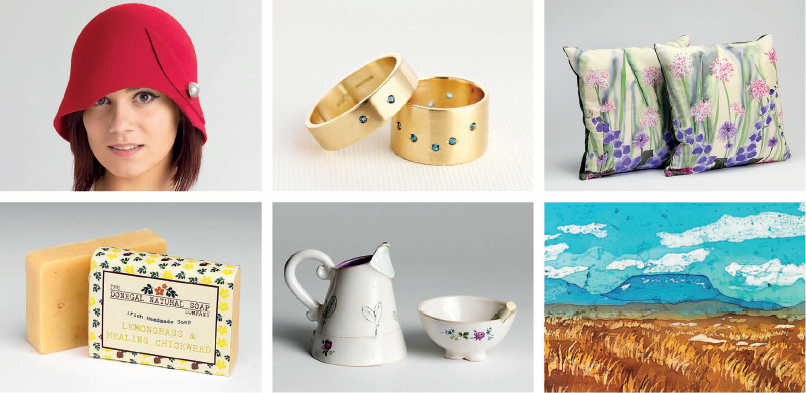 Donegal Designer Makers 'Christmas Presence' annual Craft and Design Fair takes place at Rathmullan House Saturday 16th and Sunday 17th December from 12-5pm daily. Following on from the continued success of the DDM shop in Ardara, this is a unique opportunity for customers to meet the makers and buy their beautifully made products where they will showcase an eclectic mix of jewellery, textiles, batik, ceramics, printmaking, photography and wood.
Also, enter the raffle and you could win a hamper worth €300 packed with a selection of Donegal Designer Makers stunning products. You can enter at the 'Christmas Presence' fair at Rathmullen House or at the DDM shop in Ardara. The luxurious interior of Rathmullan House is perfect for a shopping experience which is relaxing and stress-free where visitors can enjoy log fires, cosy sofas, fresh coffee, home baking, hot port, artisan beers and Christmas lunch. The friendly and atmospheric period house has been host to this Christmas outing for these talented craft workers and designers for the last five years and is becoming a fixture on the pre-Christmas calendar.
Entry is free and fair can accessed through main entrance at Rathmullan House and the Larder Bar next to car park.
Founded in 2009, Donegal Designer Makers (DDM), is a network of 25 studio based makers from all over Donegal designing and making beautiful products. Their aim is to sustain indigenous craft skills and encourage and develop talented new craft workers so that these traditions continue into the future.
Contact: donegaldesignermakers.com  facebook/donegaldesignermakers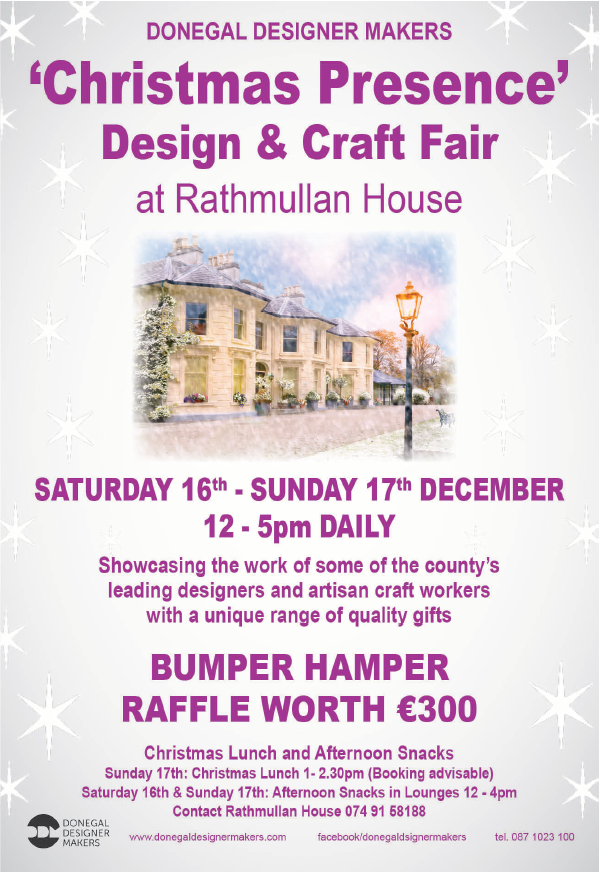 SPONSORED CONTENT BY: DONEGAL DESIGNER MAKERS
Posted: 5:00 pm December 8, 2017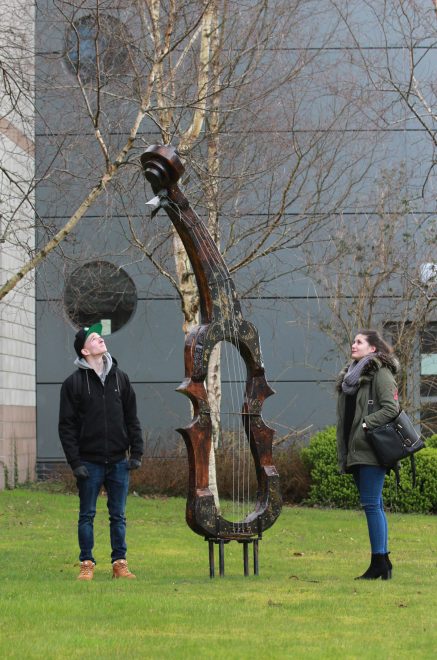 A member of Donegal Designer Makers, Parkinson's latest piece formed part of an exhibition which took place in Rathmullan...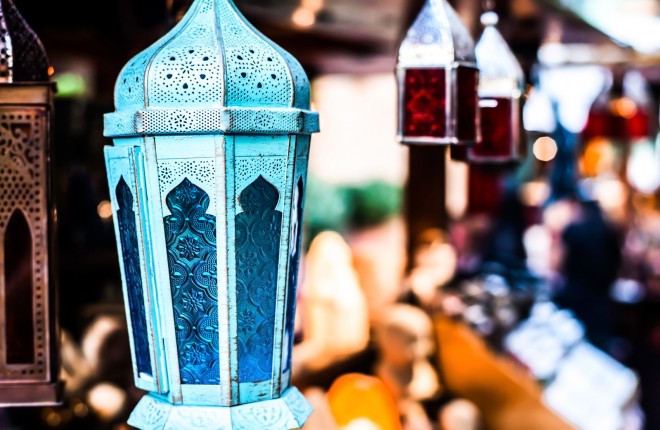 THE annual An Taisce Donegal Association Christmas fair will take place this Sunday in the Mount Errigal Hotel, Letterkenny.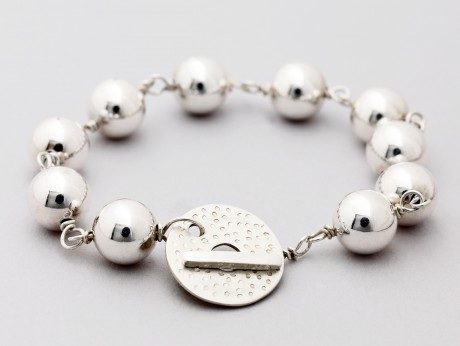 THE Donegal Designer Makers always look forward to the Craft & Design Fair at Rathmullan House this weekend.