WHEN Xiulan Ye decided to take her young daughter to China following the tragic death of her husband, her plan was to bring her back to Donegal.
However, more than four years later Yuhan Chen (7) continues to live more than five thousand miles away from her mother and older brother Jacky who both live in Ardara.
Yuhan was born in Ireland but she returned to China in 2013 with her father's ashes. At the time Xiulan's parents thought it too hard for her to look after her daughter and run a business, so they convinced her to let Yuhan stay with them.
Now, with her parents getting old and her daughter growing up very quickly Xiulan (better known locally as Jessie) is anxious to bring Yuhan to Donegal but is finding it difficult to obtain a visa for her daughter after a number of failed attempts.
Speaking to the Donegal News through Ms Kathy Lee McClean, an English to Cantonese/Mandarin translator this week, Jessie thanked the people of Ardara and Glenties for their continued support.
"Since 2013, Jessie and her family have not been living together. Yuhan lives with Jessie's family in a city near Beijing while Jacky, who grew up and studies in Glenties, now lives in Ardara with his mother.
"The people of the local area have been so helpful and, hopefully the family will be back together once more in the New Year,"  Ms McClean explained.
The couple opened the Peking Chinese takeaway in Glenties when they first arrived in Donegal but following the unexpected death of her husband Andy Chen in 2013 Jessie relocated to nearby Ardara with her two young children. There, she opened another Chinese takeaway.
"It has been a difficult time for Jessie as the State changed the law in 2006 preventing children born to foreign nationals from becoming Irish citizens by birth.
"Cases like Jessie's have been swept up in the generalisation of that law and we're trying to work through people who are thousands of miles away. An appointment has been arranged for January 10 next when, hopefully, everything will be in place," she said.
Jessie thanked the people of Ardara and Glenties for their letters of support to provide to authorities to convince them that it is in the best interest of her daughter to re-join her in Donegal.
"As her only surviving parent, I love her and I miss her. Jacky also misses his sister and wishes she was back here.
"Once Yuhan returned to China my parents thought it too hard for me to look after my daughter and run a business so convinced me to let Yuhan stay with them. I didn't know what to do at that time, everything was such devastation, now my parents are getting old and cannot cope and my daughter is growing up very quickly and we both wish to be together again. I need my daughter and my daughter needs me.
"The support and welcome shown to me since I took over the Chinese takeaway is second to none and I hope you can extend that in this heartbreaking situation. Immigration have tried to make the process very difficult and confusing and left me bewildered as to which visa to apply for and from where. They suggested I return to China and apply from there. I think this was to hamper my efforts and possibly refuse my re-entry on my return," she said.
Letters of support can left in the shop in Ardara or emailed to Kathy at katbb2000@gmail.com
Posted: 12:30 pm December 22, 2017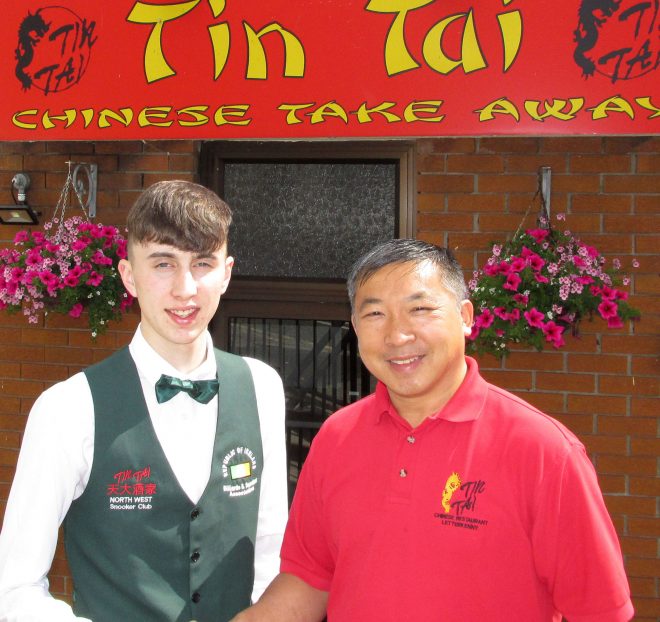 Letterkenny's Sean Devenney and Ronan Whyte, Ardara, are both members of the North West Snooker Club in Letterkenny.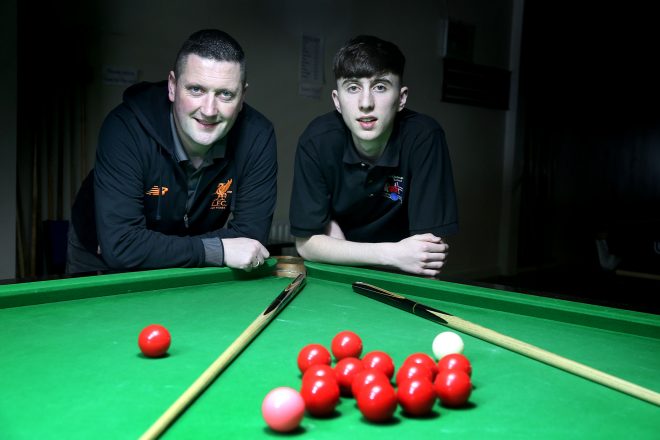 Aidan will travel to China with his son in July. Whether they go as National champions only time will...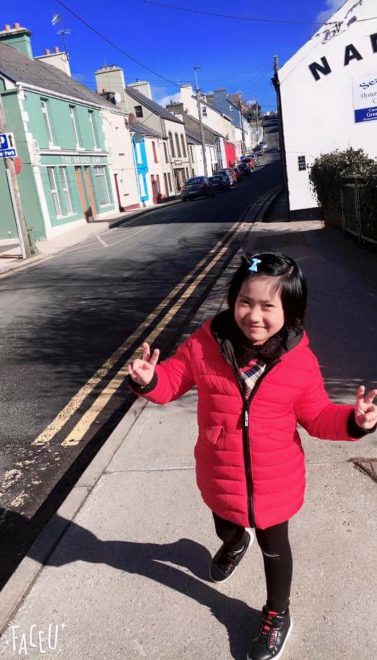 Yuhan was taken to her grandparents home in Fujian, a province on the southeast coast of China, following the...