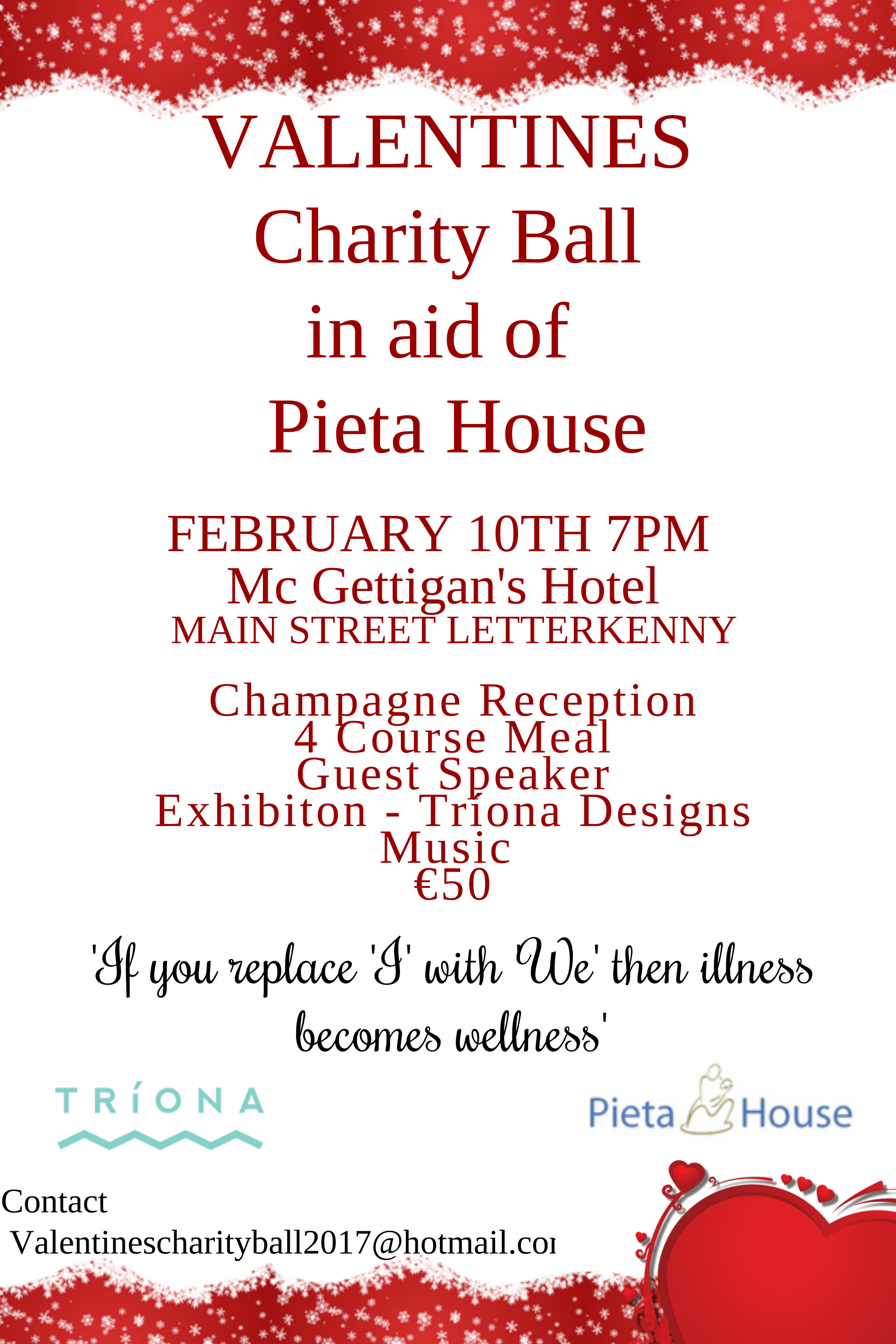 TWO Letterkenny women have called on cupid to help them raise vital funds for a much needed charity in Donegal, while trying to break the stigma surrounding mental health.
Saoirse Faughan and Aine Boyle are organising a Valentine's charity ball t years, they understand the importance of Pieta House in Letterkenny, and want to contribute in any way they can.
Speaking to the Donegal News, Saoirse said while they are making an effort to raise as much money as they can, they also feel it is just as important to raise awareness about mental health and the local services available.
"We thought on the idea of organising a charity ball just because it is something that is close to our hearts. We have seen and heard of people in the community who have suffered from poor mental health. in aid of Pieta House North West in February of next year.
After hearing devastating stories in the local community over recen
"Mental health seems to have this stigma surrounding it, and no one used to talk about it, but we are at a pivotal point in Donegal where people are starting to open up and it's great.
"We need to break through that stigma even further and create as much awareness as we can." the secondary school teacher continued.
Aine and Saoirse have both been working endlessly to organise a fantastic night for all who attend. A guest speaker will discuss his personal struggles with mental health, and will give a positive talk in a bid to inspire and uplift the audience.
Jewellery designer Triona Designs will exhibit some of her latest collections on the night. The jewellery is inspired by positivity, and 15 per cent of all purchases on the night will also go to Pieta House.
Guests will also have the opportunity to win some great prizes in a raffle, which Saoirse has said local businesses have been very supportive.
"We both want to thank anyone who has contributed, it doesn't go unnoticed." she added.
An official launch of the tickets will take place tomorrow (Saturday) in McGettigan's hotel. Following that, Pieta House have set up an online site where tickets can be purchased.
The Valentine's Charity Ball in aid of Pieta House will take place on February 10 in McGettigan's Hotel, Letterkenny from 7pm. Tickets are 50 euro which will include a champagne reception, four course meal and music.
For more information contact valentinescharityball2017@hotmail.com.
Posted: 10:00 am November 25, 2017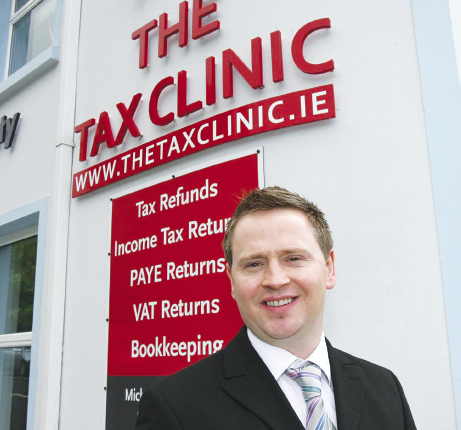 The Tax Clinic, High Road, Letterkenny, will assist you in all your tax return queries.