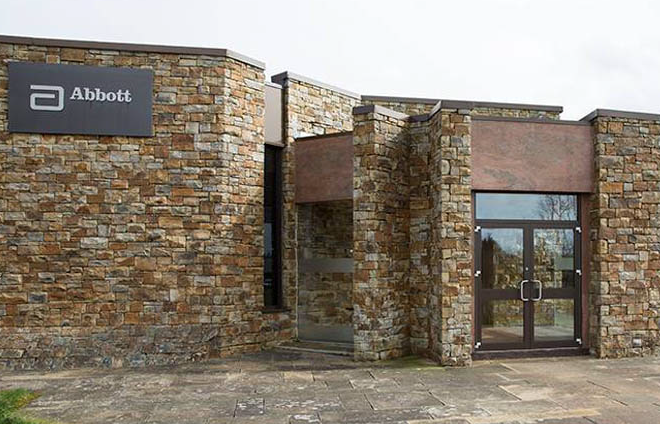 THE manufacturer of diabetes medicine, Abbott, is set to invest €130 million into a new facility in Donegal creating 200 jobs, it has been reported. The company is expanding their site at Lurganboy near Donegal Town which will facilitate the manufacture of a new product.
The US healthcare group opened their plant in Donegal in 2006, manufacturing blood glucose monitoring strips. The expansion will see their Donegal workforce double bringing their staff up to 400, the Sunday Times reported yesterday.
The company has been in Ireland since 1946 and has almost 3,000 employees at nine Irish sites including Clonmel, Cootehill, Dublin, Longford and Sligo. They invested €36 million in the facility when it opened in 2006 with the support of IDA Ireland on the site of the former Hospira plant.
The facilities focus on a number of health concerns including nutrition and vascular care as well as diabetes. Worldwide Abbott has 74,000 employees and operates in more than 150 countries. It is valued on the New York stock exchange at €82 billion.
The company has seen an increase in demand for their products given the ageing populations and rising obesity levels and in the third quarter of this year their sales in diabetes care products rose by almost 22%.
They have developed a sensor based glucose monitoring system for diabetics sold under the FreeStyle brand and it has recently been approved by the US Food and Drug administration as a replacement for existing treatments. More details are expected to be announced shortly.
Posted: 11:30 am November 20, 2017