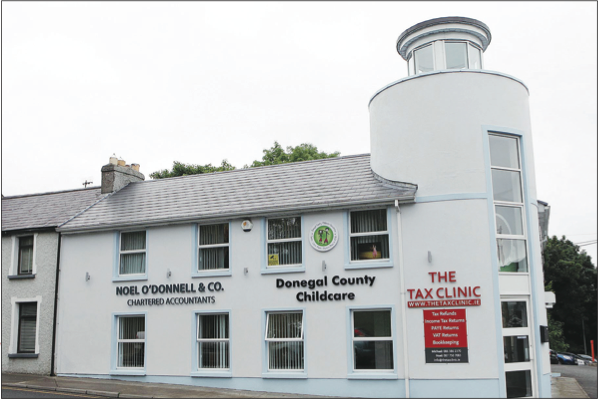 The Tax Clinic at High Road, Letterkenny
THE Revenue Commissioners are now regarded as one of the most sophisticated and efficient public bodies in Ireland. Their information technology (I.T.) infrastructure is the envy of many. Last year the Revenue confirmed that they now have over 50 organisations from which they can source information such as the banks, credit unions, department of agriculture, the department of social welfare, private residential tenancies board, local property tax to name but a few.
In 2016 the Revenue conducted 39,329 PAYE compliance checks which yielded nearly €14 million in underpaid taxes and this figure is set to increase in 2017. In conjunction with setting up a PAYE compliance section in each tax district they also issued a detailed document called "The Compliance Code for Pay as You Earn (PAYE) taxpayers".
COMPLIANCE CODE FOR PAYE TAXPAYERS
This code was developed by Revenue to set out a clear and consistent approach to checks carried out on PAYE tax payers. For most PAYE tax payers the correct amount of tax will have been deducted from their earnings during the year by their employer.
In some instances, underpayment of tax may arise as a result of the following;
• Tax credits, allowances & reliefs granted to which the taxpayer was not entitled.
• A change in the taxpayers personal circumstances meaning that certain tax credits, reliefs & allowances no longer apply.
• Loss of entitlement to exemption from tax or to reduced rate USC
In order to ensure that the correct tax is collected and to prevent any build-up of tax arrears, it is essential that tax- payers keep Revenue informed with as much up-to-date information as possible about his or her earnings/income.
Tax defaults may be corrected by the taxpayer in any of the following ways:
• Declare that an innocent error has been made.
• Make a self-correction of the error.
• Make a "Qualifying Disclosure".
Revenue intervention can take the form of either:
•    An aspect query.
•    A profile interview.
•    An audit or investigation.
WHY WOULD I HAVE BEEN SELECTED FOR A PAYE COMPLIANCE CHECK?
• The Revenue may have obtained third party information regarding additional non-paye income such as payments from the Department of Agriculture, Rental Income etc.
• You have had income subject to Capital Gains Tax during the year, an example would be property/land or shares sold.
• You may be in receipt of a foreign pension
• The Revenue have recently contact- ed 60,000 PAYE taxpayers and re- quested that they complete a Form 12 income tax return declaring all income sources.
WHAT INCOME TYPES ARE ASSESSABLE UNDER A FORM 12?
• Income from a trade or profession e.g. Farming/Musician/Services
• Private Tuition.
• Rental Income/Airbnb
• Dividend Income.
• Foreign Incomes – Foreign Pen- sions, Foreign Rental Income.
 
WHEN SHOULD I COMPLETE AND RETURN MY FORM 12?
Typically, you will need to complete your Form 12 by October 31st in the year following the tax year of assessment. i.e. for 2016 taxes, the Form 12 must be submitted by 31st October 2017.
WHAT SHOULD I DO NOW?
If you have received a Form 12 do not ignore it. You must complete the form honestly ensuring that you declare your income from all sources. In some circumstances it may be beneficial to seek professional advice. We at THE TAX CLINIC are experienced in dealing with all forms of Revenue Intervention and the completion and filing of Tax Returns.
The Tax Clinic is the only business in Donegal that specialises in offering services to P.A.Y.E workers. Mabel says that "while working for over 20 years in the financial services sector she noted that there was no professional representation for P.A.Y.E workers". With this in mind Mabel together with Michael, who are both members of The Irish Taxation Institute set up www.thetaxclinic.ie and have gained a huge reputation in this complex area of Taxation.
Mabel works in The Tax Clinic in Main Street Killybegs while Michael works in their premises on the High Road Letterkenny.
To find out more log onto www.thetaxclinic.ie or call into either the High Road Letterkenny or Main Street Killybegs.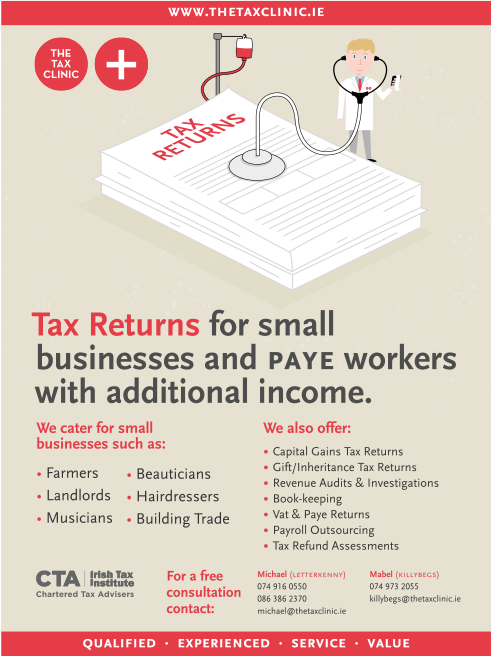 Posted: 4:57 pm October 13, 2017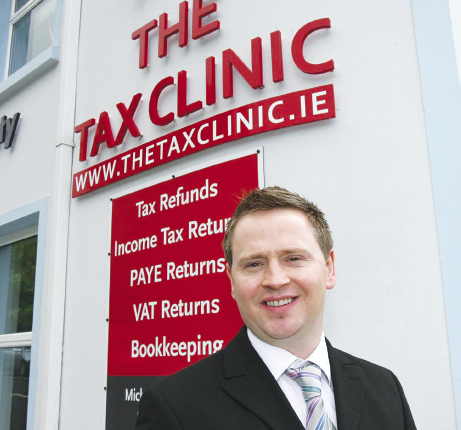 The Tax Clinic, High Road, Letterkenny, will assist you in all your tax return queries.