LEAP and the net will appear.
That proverb was thoroughly tested by Donegal man Mark McFadden when he left his job in September 2009 to pursue his childhood dream of becoming a painter.
Mr McFadden (48) from Falcarragh had spent much of the first part of his career working in bars and night-clubs on the Champs d'Élysées in Paris and Monaco but he wasn't happy.
A visit to an art supply shop in Italy, where he bought for the first time oils and canvases, led to him learning how to paint with a palette knife. He had his first exhibition within the year.
Today, his works can be found in some prominent private collections, including the collection of H.S.H. Prince Albert II of Monaco who purchased a portrait of James Joyce, two pieces by the Levett family trust and three pieces by Julian Lennon.
Speaking to the Donegal News from his home on the Cote d'Azur this week, Mr McFadden urged anyone with big dreams not to be afraid to pursue them.
"Sometimes, you just need to make the leap," he said.
Educated at St Finian's national school in Falcarragh, Mark went to Blackrock College in Dublin for three years before attending St Eunan's College in Letterkenny where he completed his Leaving cert.
The son of the late Leslie McFadden and Lily Greene, who lives in Galway, Mark has two sisters Orla and Aisling and two brothers Keith and Garret.
After leaving school Mark spent a few years working various jobs in Dublin followed by a couple of years in London in construction jobs on the docklands light railway extension and Monument station, as an Insurance salesman and then as an assistant in large department stores including Harvey Nichols, Dickens and Jones.
On his return to Ireland, Mark moved to Galway to work in Greene's shoes, a shop that was owned by his uncle Alfie Greene.
In 1993 he hitched a ride to France, was dropped at a railway station after getting off the ferry in Cherbourg and made his way into Paris.
"I basically had no French and no money, so after some difficulty finding a job in Paris during the summer months, I went grape picking in Beaujolais before coming back to Paris to try and find work again. I got an unpaid trial in a cocktail bar club on the Champs Elysees, given three weeks to learn 52 cocktails or I was out and ended up managing the place. I stayed there nearly three years.
"In '95 I took a break to go and work in the south of France for the summer with the intention of returning to Paris in the autumn to resume my job there.
"As much as I loved Paris, I quickly fell in love with the south of France, its climate and its lifestyle, which was very outdoor including the Maritime Alps with skiing in the winter and the beautiful Mediterranean all year round. After a brief job on a beach, I started working in a bar called the Rascasse on the port of Monaco. (La Rascasse is the world famous bar inside the last corner of the Monaco Grand Prix track which has its own corner named after it)," he explained.
Mark worked and helped run the bar for about 12 years.
"I had always wanted to be an artist since I was a child but for some reason lacked the confidence to pursue art as a career. Someone once asked me what I wanted to do with my life and when I answered that I wanted to be an artist they responded, well that's great but what are you going to do for a living?
"I guess in some ways, although I wasn't painting very much, the ability and desire was constantly brewing, maturing inside, getting stronger. Almost like a little voice inside my head that slowly got louder and louder until I could no longer ignore it.
"While cleaning up the bar late one night I came to a realisation that this is not really what I had envisaged for my life. I came in the next day and handed in my notice and decided I was going to try and paint, if I could do it then great and if I couldn't then lay the dreams and desires to rest for good.
"I bought paint, canvas and oil, which I'd never used and taught myself how to paint with a palette knife. I had my first exhibition within the year and haven't really stopped since," he said.
That was in 2009 and while he did have to return to the 'day job' once to help pay the bills, he's effectively been a full-time artist ever since.
"There's no guaranteed income in this type of work but it's something that I've always wanted to do. There wasn't even an art class for us in St Eunan's. There was about four of us who wanted to do art so Mrs McCollum allowed us to sit at the back of the class while she taught some of the younger students," he said.
Today, Mark McFadden work has exhibited in Beijing Biennale while his debut exhibition in Dublin, Literary Greats, at the Residence club on St Stephen's Green, was opened by Minister for the Gaeltacht, Joe McHugh, in 2015.
He has some paintings in the Chisholm gallery in Palm Beach while he's also exhibited in collective exhibitions in Cologne, Hamburg and Milan. To date he's also had three successful exhibitions in Monaco.
He's got another exhibition in Monaco in February 2018 and another to be confirmed in the summer while he is currently looking for another suitable venue to exhibit the Irish writers collection either in Ireland, London or the US.
"I find that I am very well perceived as an Irish born artist, people seem to respond positively, it gives me an enormous sense of pride and I'm looking forward to doing more Irish orientated projects," he said.
Mark hopes to keep painting and honing his craft, to evolve and improve.
"I've currently been commissioned to do a triptych of Charles Bukowski and I'm working on a series of more figurative impressions of the female form for my next exhibition with perhaps a couple of self-portraits in the not too distant future.
"I will also be starting to do some limited edition prints of my first exhibition and early work, which is really what set me on the road and helped me continue, so very personal to me," he said.
www.themarkmcfadden.com
Posted: 8:30 am October 20, 2017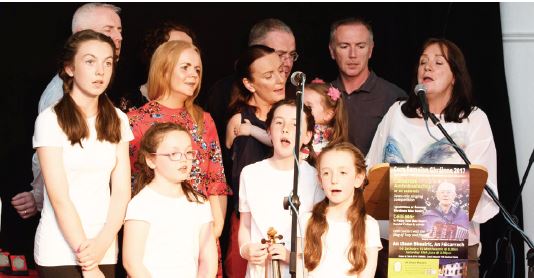 This year's Féile na Seanbheairice is on from the 7th June until the 10th June. The festival will include...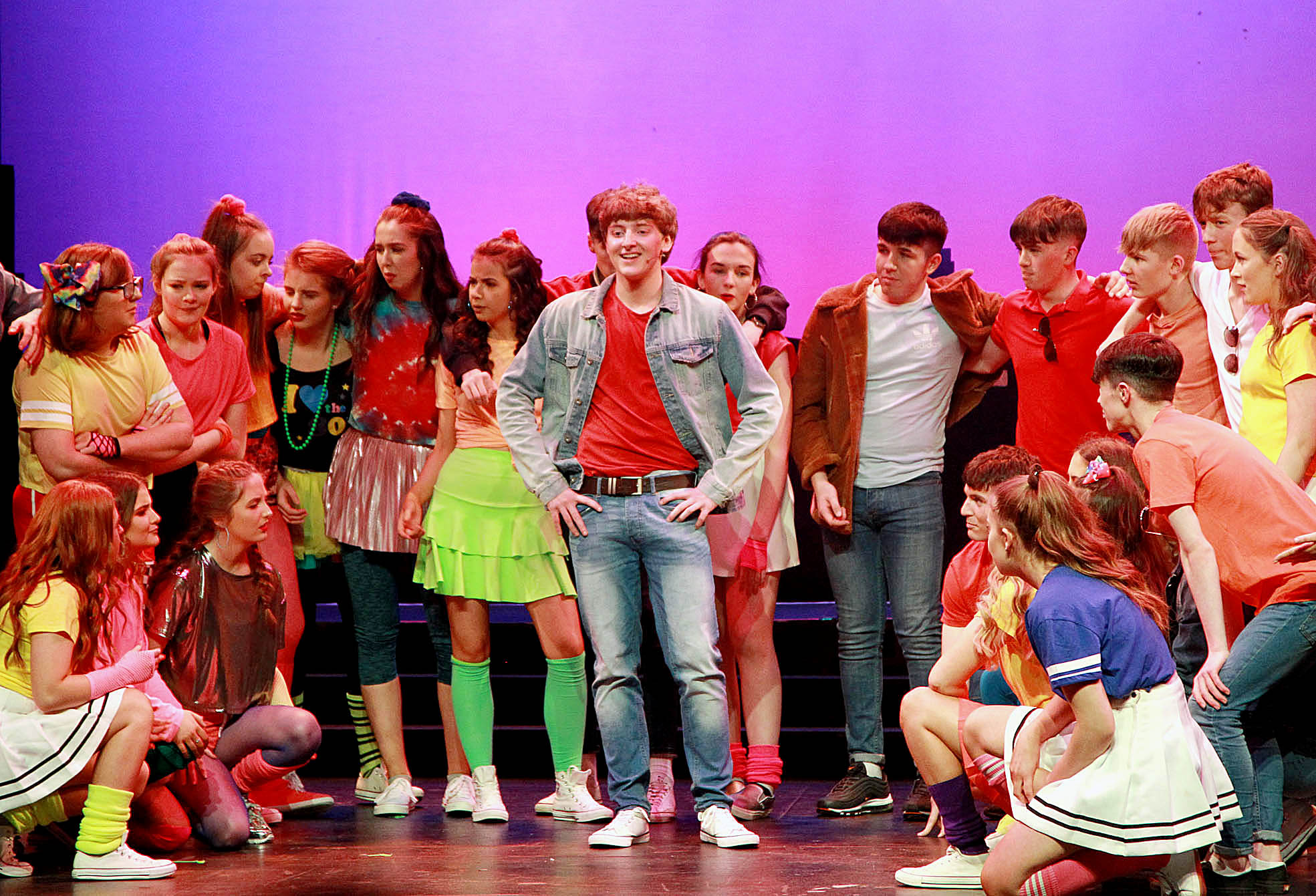 See some images from around the County this week, events including the Musical Footloose, Milford v Glenea Donegal league,...