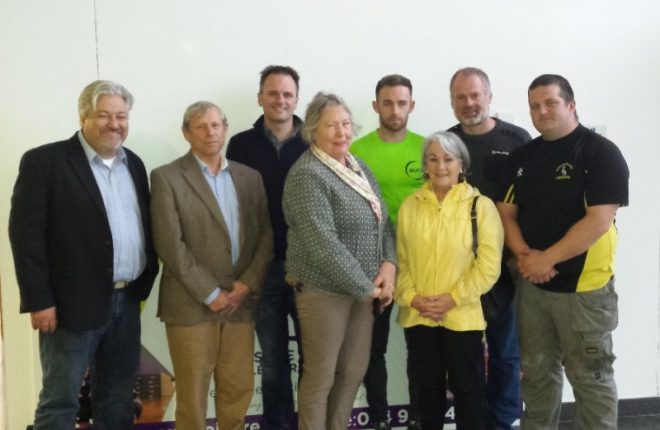 A LETTERKENNY swimming club that has been in existence for more than 30 years may be forced to close if it doesn't raise vital funds.
Swilly Seals, based in Aura Leisure Centre, need to raise €20,000 or they fear they will have to close in June 2018. More than 140 local children aged between six and 17 swim with the club which was formed in 1986.
Speaking to the Donegal News ahead of the launch of a fundraising campaign Pat McDermott, a member of the club, said there was a real fear the club will have to close "due to a lack of funds to continue".
He said: "We need to raise funds for the club as it may have run out of money come next summer, were trying to raise €20,000 but we have decided to try something different."
Given the need for funds the Club have decided to host a fundraiser in December. Club members are going to swim the distance of the Donegal Wild Atlantic Way Ultra race from Letterkenny all around the Donegal Wild Atlantic Way and back to Letterkenny, a distance of 555,000 metres. The swimmers will be swimming this distance in the pool at Aura Leisure Centre.
As part of the fundraising the club has decided to give 25% of the monies raised to three charities, Pieta House, Donegal Hospice and St Vincent de Paul.
A go fund me page has been set up called 'Swilly Seals swims the Donegal WAW' where donations can be made online.
Posted: 1:00 pm October 30, 2017