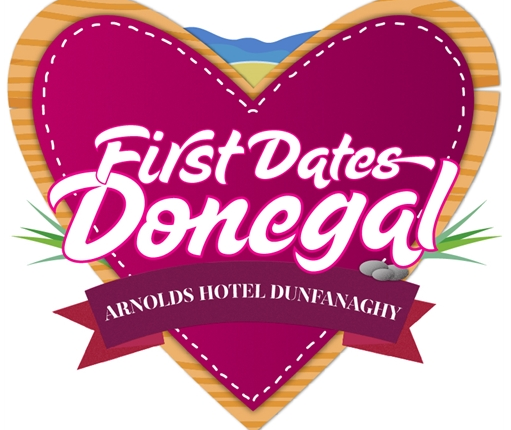 CUPID has his work cut out for him next month as a crowd of singletons flock to Dunfanaghy on the hunt for love.
Arnold's Hotel is hosting a 'First Dates' weekend long event in the hope of match-making people who so far have been unluckly in love.
Cathy Cowan, Sales and Marketing Manager of the hotel, told the Donegal News that while it will be a 'bit of craic', they are hoping that a romance will blossom from it.
"As well as it being a great chance at modern day matchmaking, we're also just hoping it will be a great social event where everyone steps away from behind swiping on their phones at home and lots of single people come together to mingle face to face, with great live music and lots of fun until the small hours!" Cathy said.
In a world full of dating websites and social media, Arnold's have made an effort to take things back to basics and put a modern spin on old school match-making.
The Dunfanaghy hotel have teamed up with iRadio, who will be broadcasting from the hotel on the Saturday morning, with dating games, competitions and, weather permitting, beach games on Killyhoey Strand. On Saturday night the real First Dates Experience begins, without the cameras rolling.
Applicants can arrive on the Friday night and mingle with fellow guests as they check in for the weekend, or can arrive on Saturday when the real romance kicks off.
Just like the TV show, men will be dressed in suits awaiting their blind date in the restaurant. This will be the first time they will see who they have been matched with, after Aisling and Cathy's hard work.
"We have really tried to keep it like the TV show. Once we get everyone's application forms in, we can go through them and we will ring applicants up and try and dig a little deeper and find out more about them.
"The event will kick off from 6pm with a Prosecco Reception. Everyone attending will have been assigned a time for their dinner date in advance so when your time strikes make your way to Arnolds Restaurant. On arrival our Restaurant Manager, Ciaran, will escort you to your table where you will meet your date. Hopefully for the very first time!
"We know it will be a bit of craic but we also want to take it seriously," Cathy added.
For an application form visit http://www.arnoldshotel.com/.
The event takes place on Friday and Saturday the 10th and 11th of November.
Posted: 10:25 am October 28, 2017