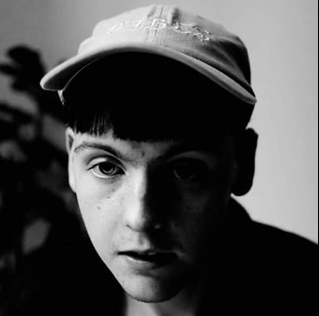 A YOUNG man from Convoy is making his way in the music scene after securing a First Class Honours Degree at Queens University, Belfast. Joel Harkin, 23, graduated from one of the UK's top universities with a degree in Music Technology and Sonic Arts earlier this year. Since leaving university, he has now developed a rare talent for songwriting and recently released his first music video for his single, 'Charlie and Deirdre.'
With his deep and meloncony lyrics, the inspiration behind his newest song was his Father, and his recent move from Letterkenny to Spain. Talking to the Donegal News, Joel went on to tell us about his relationship with his father and how the song came about.
"So Da got offered the job last February originally. It was just after he had discussed it with me that I wrote the song. Because obviously he's my aul boy and I miss him now that he has moved to Spain. But the writing of the song was very helpful in putting it into perspective for me. Yes I miss him but his quality of life in Spain is far better than it was for him in Letterkenny so I'm really happy for him."
Joel lived in Convoy until he moved to Belfast three years ago for college. He was a previous student at St Bridget's National School, and then St Columba's college, Stranorlar. Growing up surrounded by music from his parents and relatives, it was no surprise the young man moved into the industry.
"Music is big in the family." he continued. "My ma plays guitar and used to play to me and my sister all the time when we were younger so that was definitely an influence. Also my uncle Terry McGinty has a studio in Goland, Ballybofey, and as a child with my cousins, Terry would take us in to the studio to record songs we liked. So I was always surrounded by music and musical people. It rubbed off."
Conjuring up emotional and moving words might seem like a difficult task, but Joel spoke about how easily and naturally it comes to him. "The majority of my lyrics are focused on things that happen in my life through my surroundings, my family, my pals, things like that and the people in my life so its only natural the lyrics would come out pretty. Lyrics are hard but in my opinion the most important part of my songs. A lot of the time it feels more like those words were supposed to be in whatever current song I'm writing and I just stumble across them."
Currently working as a barman in Belfast, Joel has dreams and aspirations of making it in the music industry, and with his passion and drive, we have no doubt he will make it. "My plans for the future are to keep writing and gigging and plugging away. This song was just released as a wee live video but I would love to get back into the studio and do a single at the start of next year, an EP by the end of next year and an album the year after. I want to be a songwriter and a performer as my full time job. I'm a good barman but sustaining my self purely from writing songs and playing gigs would be the dream." he concluded.
Posted: 11:26 am October 4, 2017