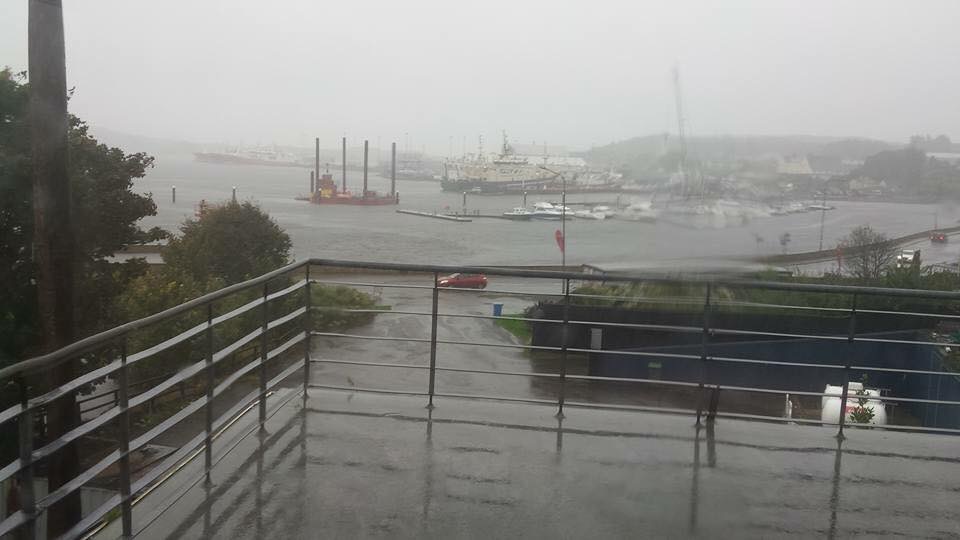 As a result of the extended period of heavy rainfall experienced yesterday, 4th October 2017, Donegal County Council's Road's crews responded to reports of flooding at a number of locations in Killybegs and the surrounding areas.
The Council's Roads Service received it's first call at 6pm and our crews were on the ground from 6:10pm to approximately 9:30pm until the tide receded and the rain had eased off.
Locations affected were as follows:
Killybegs:
· Bridge Street – a number of properties flooded.
· Roisin Road
· Shore Road – the extended period of heavy rainfall coupled with the high tide at approximately 6pm yesterday evening exacerbated the flooding along the Shore Road backing up along the river into Bridge Street area.
Fintra:
· Fintra School
Kilcar:
· At the Kilcar Garage opposite the National School.
Flooding of Roads:
· Binroe
· At the Five points
· On the N56 – Five Points to Ardara road
· Malinmore
· Largy
Donegal Fire Service
Killybegs Fire Brigade were also deployed at Fintra National School at 6pm and Donegal Town Fire Brigade at Bridge Street in Killybegs at 6.26pm. Sand bagging and pumping operations took place at both locations.
The Killybegs Brigade left the incident at Fintra National School at 7:57pm and went to assist Donegal Town Brigade at the ongoing incident at Bridge Street in Killybegs.
Both Brigades mobilised back to Killybegs Fire Station when the flood water subsided at 10:19pm.
Donegal County Council crews are back on the ground this morning cleaning up after the flooding.
Posted: 12:26 pm October 5, 2017