Tourism Ireland has teamed up with Welsh TV and radio presenter Aled Jones, to produce a series of online films for Classic FM and Smooth Radio in Britain.
Filming for one of the videos took place at various locations in Donegal, including sailing in Burtonport Harbour, over the weekend.
 The films will be unveiled from 18 September and will reach about 7.5 million 'culturally curious' holidaymakers across Britain this autumn, through the Facebook pages of both radio stations, as well as through a bespoke section on classicfm.com and smoothradio.com. They will also be shared via Tourism Ireland's social platforms in Britain – including
Facebook
(459,000 fans) and
Twitter
(74,500 followers).
Aled Jones is a great fit for the Tourism Ireland campaign and its key audience of 'culturally curious' holidaymakers.
Julie Wakley, Tourism Ireland's Head of Great Britain, said:
"Our latest promotion has been specifically designed to highlight holidays and short breaks in
Donegal and along
the Wild Atlantic Way to our 'culturally curious' audience in Great Britain. These are independent, active sightseers, who are typically looking to visit new places and expand their experience by exploring landscapes, history and culture. This is just one element of the extensive promotional programme that we're rolling out this autumn in Great Britain.
"The currency challenge for Irish tourism is very real and the drop in British visitor numbers
(-6.2%)for the January to July period reflects that. The decline in the value of sterling has made holidays and short breaks here more expensive for British visitors; and economic uncertainty is undoubtedly making British travellers more cautious about their discretionary spending. This is impacting on travel to Ireland. Therefore, competitiveness and the value for money message are more important than ever in Britain right now. Tourism Ireland is placing a greater focus on our 'culturally curious' audience, who are less impacted by currency fluctuations."
Posted: 6:45 pm September 4, 2017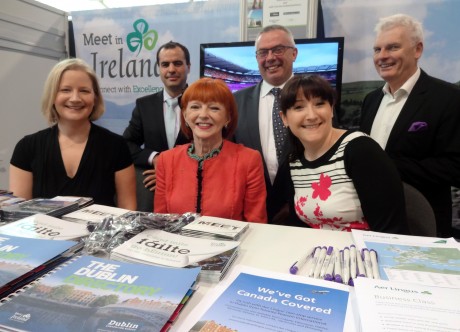 FIVE Irish tourism companies, including Lough Eske Castle, have joined Tourism Ireland in Toronto this week, for IncentiveWorks –...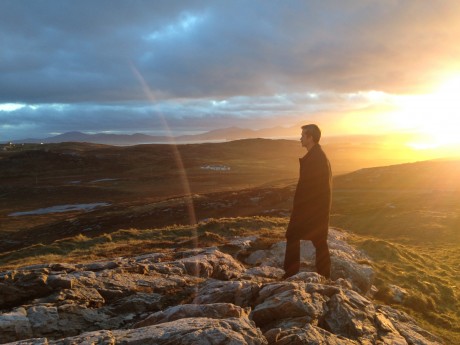 TOURISM Ireland today launched its series of four new online films featuring the famous Canadian astronaut, Chris Hadfield –...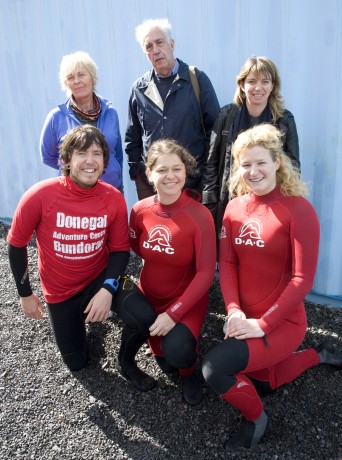 THREE leading travel and lifestyle journalists from France visited Donegal at the weekend, as guests of Tourism Ireland.