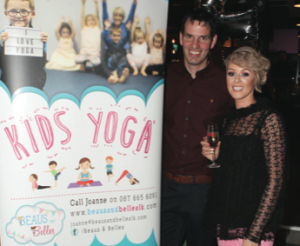 Kevin and Joanne Gallinagh celebrate the 2nd Anniversary of Kids Yoga at a special function at Back Stage in Letterkenny.
"A child who learns yoga, mindfulness & relaxation will be developing essential skills for a lifetime of health & wellness in mind, body & spirit"

WITH over 10 years' experience in the teaching profession, Joanne Gallinagh finally decided to take the decision to start her own business in September 2015, and Joanne now provides kids' yoga classes for children from 18 months to 12 years of age.
"I found my way into yoga, mindfulness and relaxation through my own little boy Noah," says Joanne. "As a mum and an educator, I realised that providing time and space for children to be mindful and relaxed was the key to a happier and confident child. The awareness of breathing and body movement in the programme is the foundation for future health and wellbeing in each child."

4 week kids yoga workshops are now available for Playschools, Montessori and Primary Schools. Saturday morning kids yoga classes resume this Saturday, 16th September, at 11am. Contact Joanne on 087 6656091 for more information or check out the website: www.beausandbelleslk.com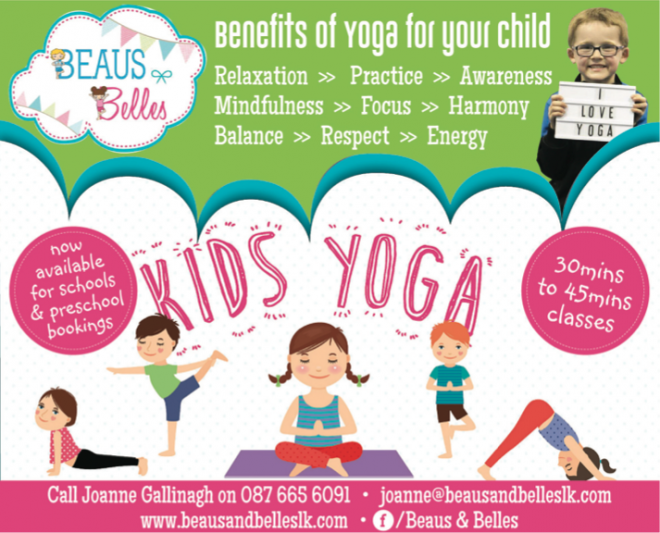 SPONSORED CONTENT BY: BEAUS & BELLES
Posted: 5:00 pm September 15, 2017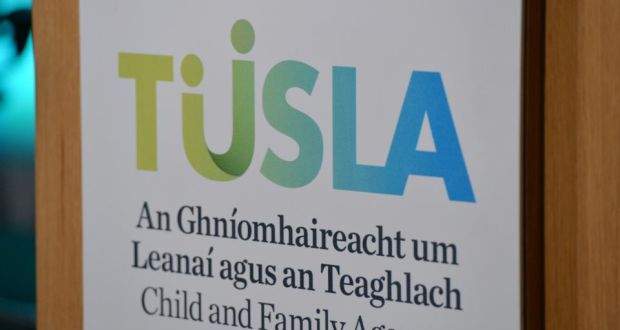 THE closure of a children and young people's residential unit in Letterkenny in recent days has been described as...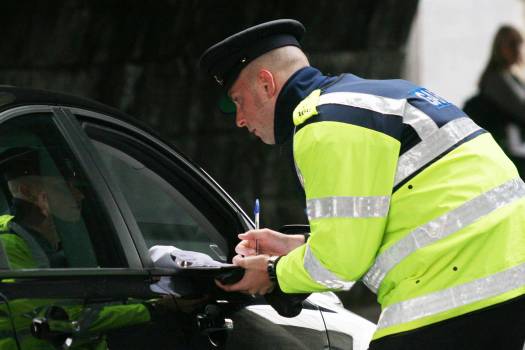 LETTERKENNY Gardai have confirmed they are investigating an alleged "suspicious approach" to a child in the town on Wednesday...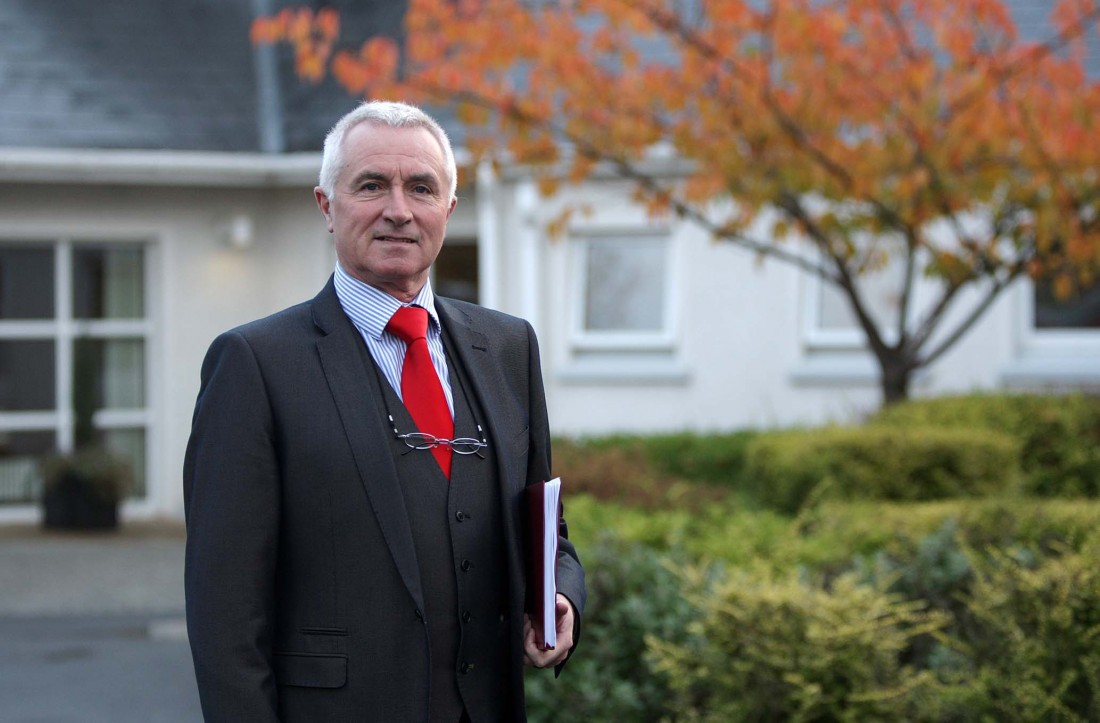 THE Donegal Hospice is to allocate €180,000 a year towards the treatment of terminally ill children in Donegal.