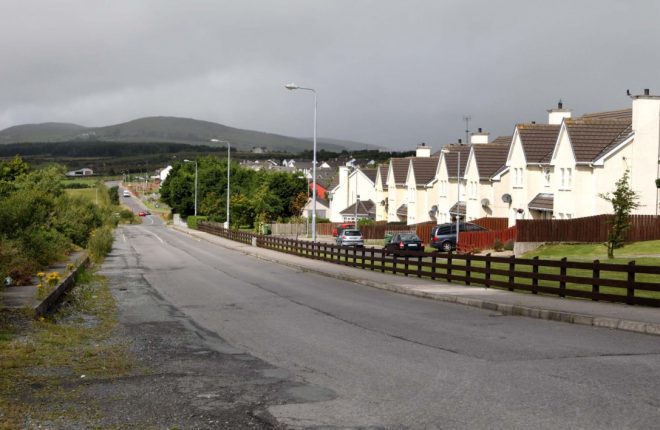 RESIDENTS were left terrified and in a state of shock following an explosion that happened in the Glencar area of Letterkenny yesterday evening.
Ambulance crew, gardai and fire brigades rushed to the scene after a huge explosion sound echoed in the wasteground.
The explosion, which was heard three miles away, was believed to have been caused by a gas cylinder which was set on fire by vandals close to the Killylastin Heights estate.
Caothoirleach of Donegal County Council, Sinn Fien Councillor Gerry McMonagle told Highland Radio this morning that it was lucky there wasn't anyone seriously hurt or killed in last nights explosion.
"Everyone thought it was a bomb, and when the gardai and fire service arrived they were unsure of what actually happened or what they were supposed to be looking for. There was pieces of metal everywhere.
"We need to warn young people of the dangers of how combustible these things are, like gas canisters, and the damage they can do.
"It is the responsibility of the parents to be mindful of where their children are at, and what they are doing." He continued.
Cllr McMonagle commented on the lack of facilities the town has for young people, and claimed this could be one of the reasons for this type of anti social behaviour.
"We need facilities and places for young people to go, as the old saying goes, idle hands and all that."
Debris from the explosion was found on a green area at Killylastin Heights, 100 yards away from the scene.
The area was cordoned off while gardai collected debris and a full investigation is ongoing. A spokesperson for An Garda Siochana told the Donegal News that no arrests were made and no injuries have been reported.
Receive quality journalism wherever you are, on any device. Keep up to date from the comfort of your own home with a digital subscription.
Any time | Any place | Anywhere
Posted: 10:19 am July 26, 2017