WORLDWIDE smash-hit theatre production, Every Brilliant Thing, is making it's Donegal debut tonight, as it takes to the stage in Letterkenny. The critically acclaimed, international play will be in the An Grianan Theatre this evening for one night only, as part of the Earagail Arts Festival.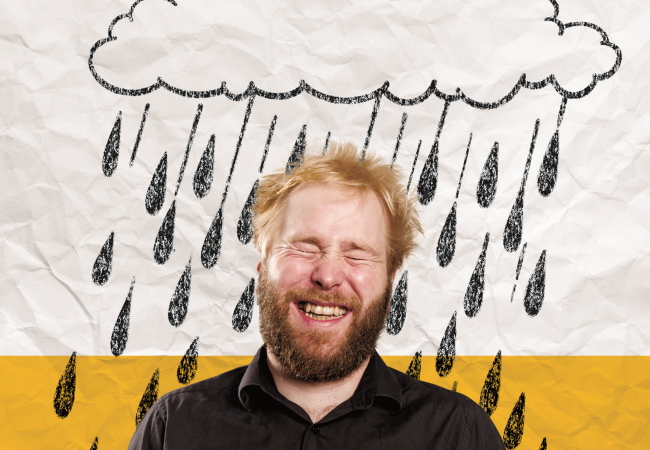 The play, which uses the audience to play certain characters, has been described as 'heart-wrenching, hilarious and possibly one of the funniest plays you'll ever see, full stop.' by film critiques. Based around depression and mental health, and the lengths people go to for their loved ones, the director, George Perrin, has said it sparks important conversations in real life.
Following his mothers attempt at suicide, the seven year old makes a list of all the things he is grateful for in life, starting with ice cream, water fights and staying up past your bedtime and being allowed to watch TV.
Selling out theatres across the globe, the Donegal News caught up with performer James Rowland before the show, to hear what all the fuss is about. "It is effortlessly and brilliantly structured. That's something I didn't realise until I started rehearsals even though I'd seen it three times with Jonny performing it. It is so incredibly human and real. In terms of the way it factors in the story of the list and the roles that the audience are taking in it is unbelievable." said James.
Working with audience members and improvising in front of a packed theatre can seem a bit daunting even to the most experienced actors, but James said fortunately no one has done anything 'particularly unwelcoming'.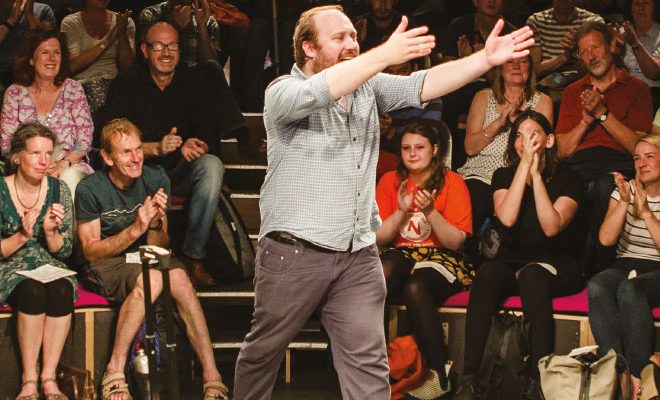 He continued: "It is the biggest curve-ball, anything could happen. Every night will have moments that are entirely different from anything before. And the audience can tell that's real and that's what makes it so special.
"One of the things I say when I hand out the list entries to people who are a bit nervous is that it doesn't matter – there's no such thing as getting it wrong. It's a very gentle interactive show. People are used to any element of interaction in a show having an edge of threat, like either you're being set up to be laughed at or if you get it wrong then somebody will have a go at you, whereas any of that wouldn't work with this show at all."
Talking about depression and mental health can be a difficult subject, and George was very careful when putting the show together. Advising James to be aware of members of the audience who may be upset, he encouraged him to interact with them and see if they are ok.
Describing it as a caring show, James added: "There really is no element of it where it's being incautious with people's experiences and mental health issues or any sort of personal experience. The piece is a wonderful part of the growing conversation about mental health.
"Obviously, you're striving to tell a story that is emotional and getting people connected to that is not about trying to force any particular emotional reaction from anybody at any point. It is about trying to get them to interact with the idea of the show and to engage it in their imaginations."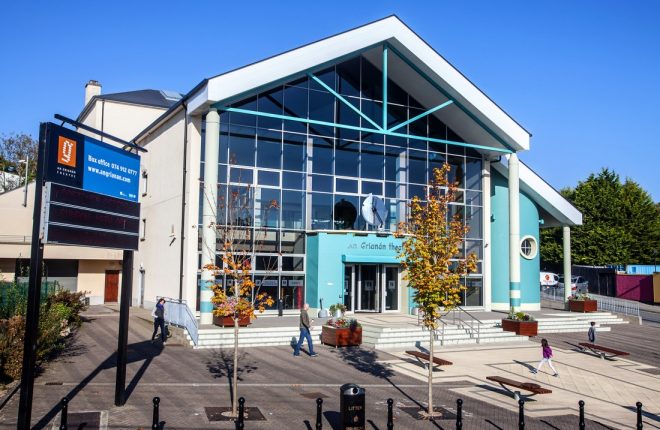 Looking forward to spending some time in Donegal following tonight's performance, James concluded: "We have loved the Irish tour so far and can't wait to see Donegal. We're hoping to have a bit of time to look around, maybe check out Glenveagh Castle. There's probably not time to climb Mount Errigal but we'll certainly gaze up at it. "We always try an come back to the venues we visit so look out for Paines Plough in the future."
The Paines Plough production takes place tonight in the An Grianan theatre at 8pm, tickets costing €12-€15. 
Posted: 10:43 am July 21, 2017