MANUS Kelly was the toast of the county for the second June in-a-row, as he won back-to-back Joule Donegal International Rally titles.
Kelly and his co-driver Donall Barrett battled for years in the National Rally, with no success in the National Rally, before triumphing in 2015.
Last year, they went one better by winning the International rally in dramatic circumstances.
They went back to defend their title in 2017, and came out on top once again.
Kelly is still in celebration mode, but he paid tribute to his team that helped him to success, when he was presented with Sports Personality of the Month award for June at Brian McCormick Sports & Leisure on Wednesday afternoon.
"It was brilliant, and we're still enjoying the spoils, no more than collecting this award today. It's a great honour," said Kelly.
"It was a big effort once again with Donall, our families, the team, and everyone behind us.
"It's all been headed up by Paul Crumlish and he managed the whole thing from start to finish.
"It's great when you're rewarded for all the hard work. It's not that anyone's getting paid, but we appreciate the support, and it's great to get over the line for them."
Last year's victory meant that Kelly was number 1 on the road during this year's event.
That brought extra pressure, but it was something that the Glenswilly man embraced.
"The media alluded to it as pressure, but we didn't feel it at all. We turned it around and viewed it as a complete honour to be number one on your home rally.
"It was always my dream to win the rally, and it was something I never thought would happen, and I would have been more than happy with my lot when we won it last year.
"But to come back and win it twice is just surreal."
Manus and Donall became embroiled in an intriguing battle with Donagh Kelly and his co-driver Conor Foley, who got off to a fast start and led by 12.2 seconds after Day 1. However, Manus and Donall kept them in their sights, and at the end of Saturday's action, the gap was cut to seven seconds.
The experience of last year helped the local duo on the Sunday and they put Donagh under intense pressure right from the first stage of the day at Fanad Head.
The lead changed hands midway through Day 3, but a brilliant showing on Athlantic Drive left Manus and Donall 12 seconds in front with two stages to go.
Donagh had to go for it, but he punctured a tyre two corners from the end of the stage, and his dream was over, leaving the local crew in control.
"Without a doubt the experience helped," Manus explained.
"You can't forget that amount of pressure we were under last year to come from a minute and 50 seconds down to come back and win the rally by half a second was no mean feat, and we learned a lot from that.
"Donagh put up a massive fight, and he was on top for ten stages out of ten. What can you say about the man – it was some bit of competing.
"But when we turned the screw and things started to go our way, and we got on to the home territory again, we got that bit between our teeth again and we just went for it, and thankfully it worked out for us.
"These boys are all great competitors and you're up against it. At the end of the day, that rally can be won by any one of ten cars, and you don't get an inch in Donegal."
Last year, Kelly and Barrett went into the final stage knowing that they had nothing to lose by going for it, and their courageous drive paid off as they triumphed by just half a second.
It was easy to gear up for an 'all-or-nothing' scenario like that, but in 2017, they went into the final stage in first position, and knew they just had to get back in a reasonable time in Glen to retain the title.
"To tell you the truth, it was a complete and utter nightmare," Kelly laughed.
"Rally cars are not built to drive slow. Donall was on to me and saying you take your time going through here now.
"And I was saying that I wanted to push on because I could lose concentration.
"I could see Garry Jennings coming in my rear view window by the end, but we had two and a half minutes of a lead, and we knew we just had to get over the finish line. But it was far from comfortable."
A hectic work and family schedule saw Barrett step away from rallying at the start of the year, with Gareth Doherty stepping in for him.
However, as June approached, the Milford man was tempted back and he played a vital role in the triumph.
Manus said: "Donall was anxious to come back once the hunger came on him closer to the rally.
"Donall Barrett is a top class navigator, and a very professional man no matter what he does. He's a great family man and a great business man.
"He's as good as anyone out there, and there's as many people talking about him as there is me, and it is a team effort.
"If I didn't have Donall Barrett on with me at the start of the stage, I'd be a very slow man, and that's the long and the short of it."
Kelly and Barrett held an appreciation evening in Larkin's of New Mills last Friday, where they were able to thank the people that helped them on their way to victory.
"A big part of it is our sponsors and team, and you wouldn't get across the line without them.
"It would be too bad if we couldn't hold a night to recognise them. It's just a small token of a picture and a glass of champagne that they get, but it's about giving something back and making people feel special because they are special to us."
After winning back-to-back titles, there's only one question that Kelly has been getting since his win, and that is will he be going for the hat-trick?
He says they will take to the starting ramp again in 2018, but they will just be focussed on giving it their best once more.
"If I had a tenner for every time that was said, I'd have the rally paid for.
"I'm pretty sure that we will be competing in the event again next year. Donegal is a brilliant rally and we thoroughly enjoy it.
"We'll be back, and we won't be thinking about three in-a-row, but we'll be trying to compete, and compete well, and we'll see where it takes us."
Posted: 1:00 pm July 29, 2017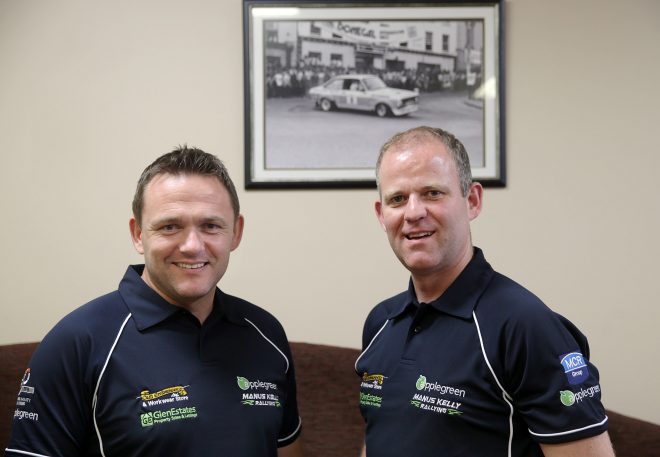 Manus Kelly and Donall Barrett, who will start umber one on the road this morning in their Subaru WRC,...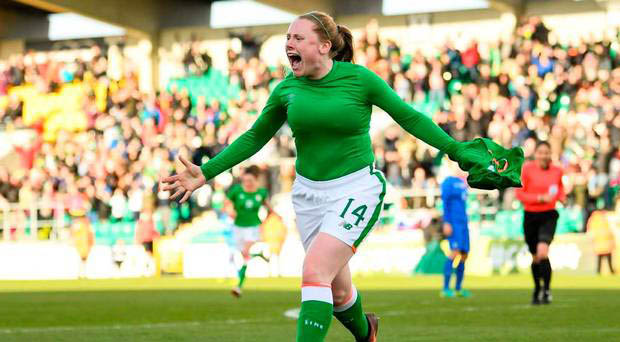 A talented Donegal GAA player, Amber Barrett took the decision to concentrate on the Ireland Women's football team last...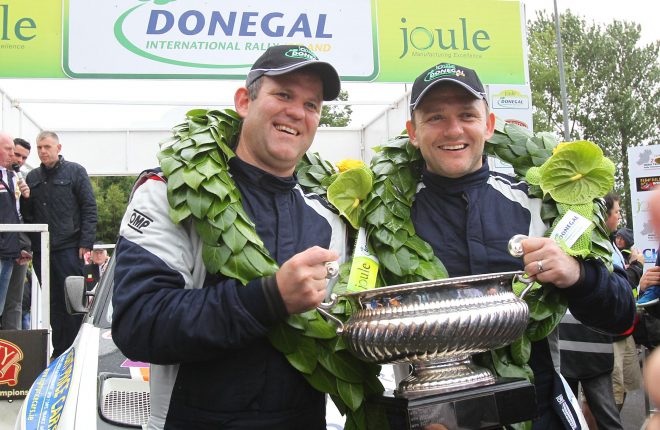 A big event in the Mount Errigal Hotel