PETER Witherow excelled in a green and gold shirt last Sunday, but not in Clones.
A fine underage player for his county, Witherow was part of the Donegal senior panel that captured the All-Ireland title in 2012.
The Dunfanaghy man is now based in the US, and put in a man-of-the-match performance last week as Donegal New York saw off their Monaghan counterparts.
Witherow moved to the Big Apple last year, after completing a Masters in Sports Performance at the University of Limerick.
He secured a graduate visa, and some friends from home – Paul McGinley, Shane Boyle, Ross Wherity, and Kevin Elliot – helped him to get settled in Queen's, and he works in a large gym twenty minutes away in Manhatton.
"I always had it in my head that I wanted to go to New York and see a bit of the world," said Witherow.
"It's a bit nuts here and it takes you about six months to get your head around the place.
"There's so many exciting opportunities, and you could just meet someone walking down the street that could change your life.
"Even some of my own clients have lived extraordinary lives and have great stories to tell. So, it's been a worthwhile experience."
Despite a hectic schedule, Witherow accepted Justin O'Halloran's invitation to join the New York intercounty team.
The wide, expansive nature of New York makes training the team difficult, and they never had their full quantity at training.
However, they worked hard since January to be ready for their Connacht Championship quarter-final with Sligo.
Witherow lined out at corner-back and held the Yeats county's sharpshooter Stephen Coen scoreless from play.
New York had Sligo on the ropes and an upset looked on the cards, but they lost their way in the final quarter, and were beaten by eight points.
Witherow said: "I was surprised with the commitment to be honest. It was as close to a county set-up as you could get, even though you had limitations.
"We were training on astroturf which wasn't always easy, because I wouldn't have the best knee in the world.
"We gave it our best shot and were unlucky. We were a point up midway through the second half, but their experienced players stood up at a crucial stage.
"I think most people who were at the game would say that the final scoreline was a bit harsh on us."
New York warmed up for that match by playing two challenge games against Donegal over Easter, and Witherow got the opportunity to go head-to-head with some of his former teammates.
"It was good craic now. At one stage I was marking Martin McElhinney, who I'm good friends with, and who I played with the whole way up with St Michael's. It was nice to get a slap at him!
"We had a great weekend when they were over, and then a good pal of mine Ciaran Greene brought 14 or 15 lads over for his stag party.
"I'd say nearly every second weekend, there's somebody coming out for a holiday or to meet someone. There's not much chance to get homesick."
There are no qualifiers for the New York team, so the focus now turns to local Club Championship, which will be keenly contested.
Donegal New York missed out on the honours last year, and Witherow is hoping to go one better this time around.
"We were beat in the final last year. Monaghan flew 'Banty' (Seamus McEnaney) out for a couple of weeks, and he had them very well set up and they deserved to win.
"There's only four senior teams at the minute, so we play each other three or four times. We actually have a league final against Kerry this week.
"There's a lot of comings and goings, but we have a good base of players out here, and we should have a decent team later on in the summer.
"It's not exactly the same as playing at home, but there are a lot of similarities.
"You mightn't have come up playing alongside your teammates, but the people running the club are just as passionate about GAA as anyone back in Ireland.
"It gives you the best of both worlds because you can embrace the different cultures, and the American way during the week, but you still have the GAA and a home away from home on the Sunday."
Witherow was up at 9am last Sunday to cheer on Donegal, and he was proud to see McElhinney and Mark Anthony McGinley representing St Michael's, as well as Michael Langan, who he says has a bright future ahead of him.
The 29-year-old still keeps tabs on life at home, and is hopeful that there will still be a kick in both Donegal and St Michael's before the year is out.
"I'm always keeping an eye on things from home and wishing my own well.
"I suppose it doesn't matter where I am, if Donegal are playing, I'll try and get to see it.
"It's great with GAAGO now, you get to see all the games with a good picture.
"It was a disappointing result last week, but you have to remember that there were a lot of young lads playing, and it was their first big game in Clones.
"I'd still be well up to date with what's happening with St Michael's. There's a couple of young fellas breaking through there now too. Hopefully they'll finish the year out strong.
"With WhatsApp and everything these days, it's very easy to stay in touch. It's not like back in the day when you had to wait three months to get a letter."
Posted: 1:00 pm June 24, 2017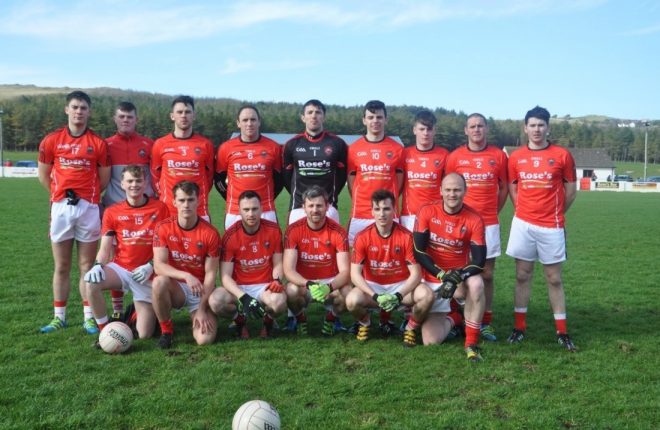 THE nature of championship football means that the hard work and commitment of an entire season can be undone...