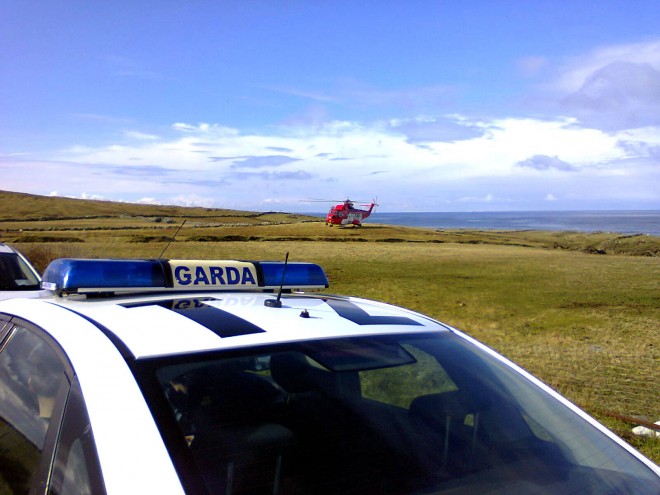 EXTRA gardaí from all over the northern region will be drafted in to cover the Donegal International Rally this weekend.
As well as traffic and road closures, high levels of policing will be visible throughout Letterkenny to deal with the so-called boy and girl racers who descend on the town, gathering to act out stunts late at night.
Last year, 56 people were arrested over the course of the rally weekend – more than double the corresponding figure for 2015 (23) and Gardai have warned that the force will be "taking a hard line" against road traffic offenders.
"As with recent years, An Garda Síochána will be adopting a zero-tolerance approach to all instances of dangerous driving, illegal driving activity and defective vehicles," Inspector Michael Harrison said.
"Last year we ran a large policing operation in relation to the rally which resulted in 56 arrests and we intend to increase the number of Gardai on the streets again this year," he added.
The Garda Inspector noted that the vast majority of the 60,000 people who are expected to view the annual Rally will abide by the rules of the road.
"We welcome each and every one of them to Donegal this weekend and all we ask is that they respect the local residents who will be lying asleep in their beds at night and that road users refrain from breaking the law," Inspector Harrison said.
"In fairness, the rally drivers all respect the rules of the road between stages and they are good ambassadors for the sport while the vast majority of rally followers listen to the marshals and obey their instructions.
"Unfortunately though, there will be a batch of people coming to Donegal this weekend who will transgress the law. Those people will be arrested and taken to court. If we need to organise a special court sitting we will do that," Inspector Harrison warned.
In recent years, videos of motorists caught doing dangerous, illegal stunts on Letterkenny's Main Street have been uploaded online.
"We're already aware of a number of challenges which have been posted on social media – some of which would not be lawful – ahead of this weekend. Those who breach the Public Order Act or engage in antisocial behaviour will face the full rigours of the law," Inspector Harrison said.
Donegal Road Safety Officer, Brian O'Donnell said extra focus should be centred on road safety because of the increased traffic on the roads over the weekend.
"Motorsport is hugely popular, with fans turning out in large numbers to support these events and safety is a top priority for all rally drivers and it should be the top priority for all road users.
"Unfortunately, there are also those who drive dangerously and drive illegally modified cars who have no interest in the rally and are only intent in causing trouble for the Gardai and ordinary members of the public who use the roads," Mr O'Donnell said.
To date this year, five people have died on Donegal roads, an increase of four on the same period in 2016.
Traffic will be heavy around Letterkenny this weekend so motorists are being asked to leave more time for their journeys and to drive with care and patience.
The rally action got underway in Trentagh followed by stages in Letterleague and Corradooey and the competitors will repeat those stages before rounding off Day 1.
On the Saturday morning, the competitors will tackle Garygort, before Knockalla, Carnhill and Gartan.
Fanad Head will be the first and fourth stage on the Sunday this time around. Competitors will also have two run at Atlantic Drive with the final stage in Glen.
The rally is worth an estimated €25m to pubs, restaurants, hotels and accommodation providers with no available beds within a thirty mile radius of Letterkenny this weekend.
Receive quality journalism wherever you are, on any device. Keep up to date from the comfort of your own home with a digital subscription.
Any time | Any place | Anywhere
Posted: 5:25 pm June 16, 2017