LOCAL beer makers Kinnegar Brewing will be serving up a number of tasty treats as part of Indie Beer Week which runs from June 23 to July 2. In a celebration of independent Irish beer making, Kinnegar along with breweries across Ireland, will be throwing open their doors and inviting local communities in.
From Waterford to Dublin and from Galway to Tipperary, virtually every county and community in Ireland now has an independent brewery in its midst. Donegal is no exception and at K2, its new facility at Ballyraine, Letterkenny, Kinnegar Brewing is inviting people to joining them for brewery tours, demonstrations and hands-on practical experiences including bottling your own beer or soft drink.
There on the day will be Scarpello & Co serving Kemal's latest masterpieces, grilled cheese sandwiches. Fresh Donegal oysters will balance out the food menu. Turn It On will entertain with an eclectic music mix and Bazsork, one of Earagail Arts Festival's star turns in 2017, will give a special preview performance. All beer will be served in exchange for donations to local charities.
The 'Big Day Out at the Brewery' is on June 24 and while admission is free, booking is essential. Then on June 28 it is a case of sips and ships with the Seafarer's Tour of Kinnegarland. Have you ever seen the Kinnegar from the sea? Or wondered where Scraggy Bay is? Any ideas on Limeburner, Otway or the Devil's Backbone? Kinnegar Brewing is taking patrons on a brewery boat trip of Kinnegarland on Rathmullan's favourite charter boat, the Swilly Explorer. Customers will be able cruise up the Swilly to see as many of Kinnegarland's landmarks as can be found, tasting a little of each beer as they go. The tour departs the pontoon in Rathmullan at 5pm and places are very limited. They are available on a first come, first served basis and the trip will take place weather permitting. The voyage costs €20. Again booking is essential and to claim a spot on either the brewery tour or the boat trip, ring 074 915 8874 or 086 830 1392.
Looking ahead to Indie Beer Week, Chair of the Independent Craft Brewers of Ireland, Kevin O'Hara said, "This is the beauty of the independent craft beer movement. It has brought beer making back into local communities. As a group, we wanted to create an event celebrating the links between the breweries and their communities. This is what Indie Beer Week is all about – the simple pleasure of enjoying a well-made local beer with your friends and neighbours."
SPONSORED CONTENT BY: INDEPENDENT CRAFT BREWERS & DISTILLERS
Posted: 4:24 pm June 20, 2017
The funding was made available under the new Local Enterprise Office Innovation Investment Fund, a programme designed to help...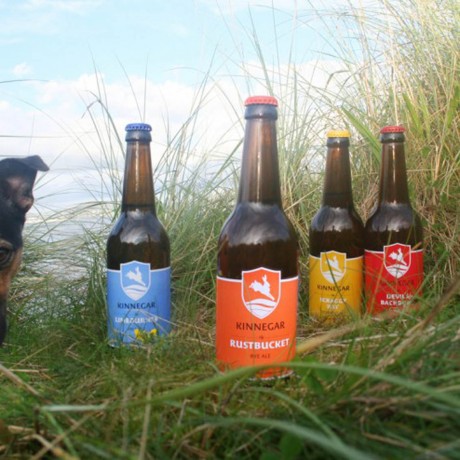 THE Irish Craft Beer Festival is Back, It's Bigger, It's Better! And more importantly Kinnegar Brewing from Donegal are...