THE Balor Arts Centre in Ballybofey plays host to two of the best live bands in the country over the next ten days.
First up are Booka Brass Band this Saturday and they're followed by Bundoran's Johnny Gallagher & The Boxtie Band on Saturday April 29.
Booka Brass Band are an amazing eight piece brass ensemble reworking tunes from Beyonces Crazy in Love and Kate Bush's Running Up That Hill with their own funk and jazz infused vibes guaranteed to get you dancing.
They have consistently been lauded as one of Irelands top live acts – a reputation only enhanced in the last year by a string of appearances at festivals such as Electric Picnic and sell out shows at Dublin's Vicar Street and the Cork Opera House.
According to Golden Plec Magazine, Booka Brass Band have "every right to be claimed as Ireland's best live act right now" while the Irish Independent advised "IF you can only take in one new act this festival season make it Booka Brass Band."
The following Saturday, April 29, sees the long awaited Balor debut of Johnny Gallagher and The Boxtie Band. Gallagher is widely acknowledged as one of the finest guitar players not only in Ireland, but throughout Europe.
He gigs constantly over the summer months, working his way through festivals, clubs and venues all over the continent.
This will be the full Johnny Gallagher and The Boxtie Band European festival line-up with Johnny joined by brothers Pauric and James and the rest of the crew.
Their live show is unmissable over-driven rock 'n' roll featuring his own original material along with stunning personal versions of selected classics such as Hendrix' Hey Joe, Lynyrd Skynyrd's Sweet Home Alabama and Pink Floyd's Wish You Were Here.
Johnny is an explosive live entertainer oozing charisma and excitement with that indefinable 'can't teach it you either have it or you don't' larger than life on-stage presence.
And, boy, can he play that guitar – switching from full on aggressive rock to quieter moments of more tender, introspective music showcasing his wizardry on both electric and acoustic guitars.
To top it all, Johnny possesses a truly unique and expressive voice showcasing his songs with dynamics that swoop from a scream to a whisper.
Booka Brass Band play The Balor Arts Centre next Saturday at 8pm. Admission is €15. Tickets for Johnny Gallagher and The Boxtie Band on Saturday, April 29, are also just €15.
Tickets for both shows are on sale at The Balor Box Office on 0749131840 or online at www.balorartscentre.com
Posted: 7:33 pm April 18, 2017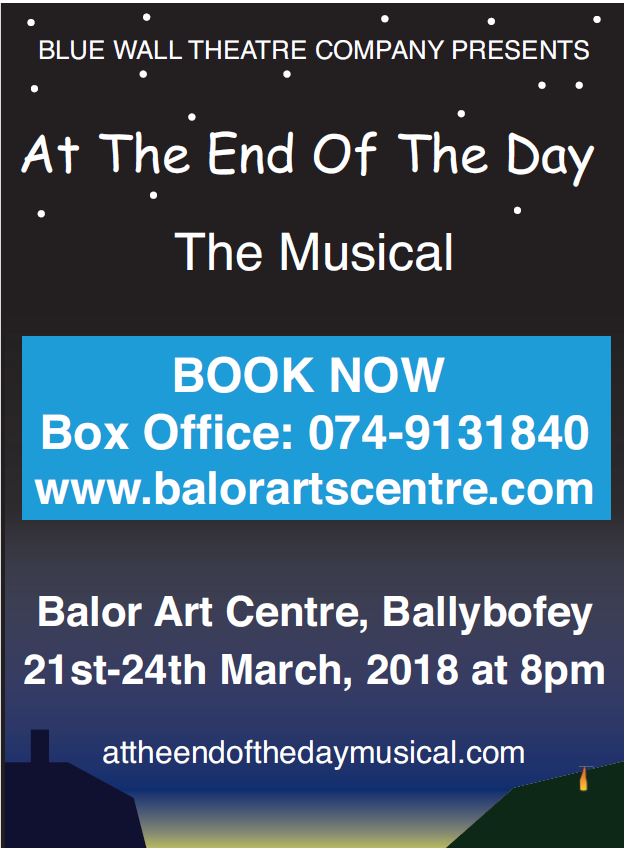 Inspired by the patchwork quilt 'Love Across The Waves' by Arranmore and Tir Boghaine Women's Groups, At The End...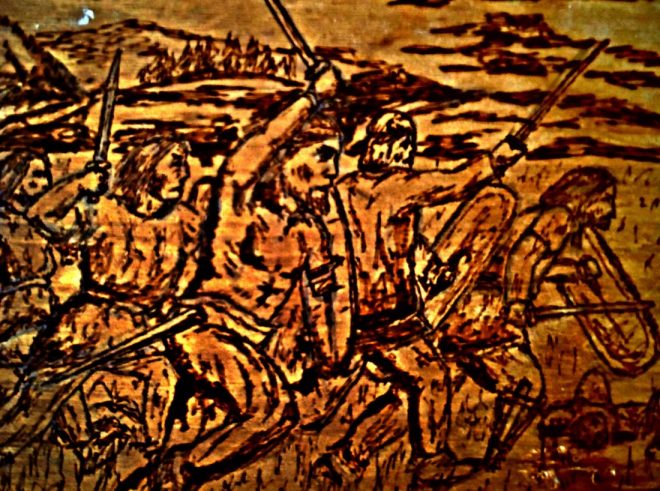 A YOUNG Convoy artist has burned images of local mythological legends on to old chairs in order to promote...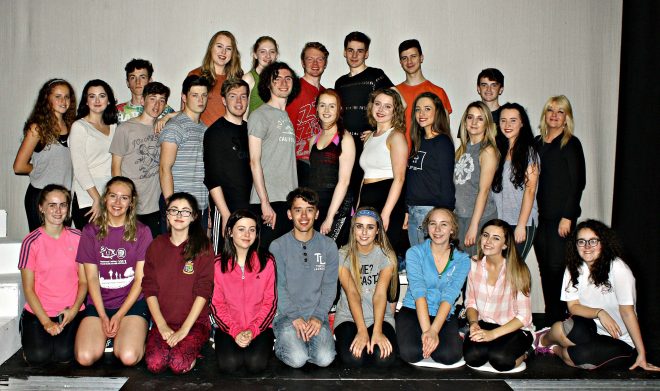 ANYONE complaining about 'young people these days' should grab the few remaining seats for The Butt Drama Circle's production...