Milford United are marking their return to the Donegal Youth League in noteworthy fashion this weekend as they are contesting the John Gorey Curran Cup final in Rathmullan tomorrow (Saturday).
Milford hadn't entered a team into the youth league in some six years but now, under the stewardship of Joe Ferry, they have made their return and are going from strength-to-strength.
Ferry managed this group of players back at under-14 level and although they went their different ways for a while after that – with some signing for other clubs nearby – he is glad to have them back together again.
He has fond memories of those days and acknowledges that the team played at a high standard, having once beaten Institute FC in the Foyle Cup.
While now in their first year back together, Ferry is optimistic that they'll be playing again next year as at least half of this young side are still eligible to play youth football next season.
"Getting to a cup final in our first year back together is a bit of a bonus really," he said.
Rovers lost the Colin Breslin Cup Final last week, but their manager Anthony Gorman is hopeful that they can put that behind them this week, and win a competition that means a lot to them, as John Gorey Curran was a Letterkenny Rovers man.
"It's a prestigious cup and there'll always be a big turnout from his family on the day so it'll be important that we try and do well for them," said Gorman.
"This is also potentially the last game that these lads will be playing together.
"A lot of them will be going to college and going in different directions after this so it'd be nice to go out in style and finish by lifting a trophy."
FOR FULL MATCH PREVIEW, DON'T MISS TODAY'S DONEGAL NEWS
Posted: 1:00 pm April 28, 2017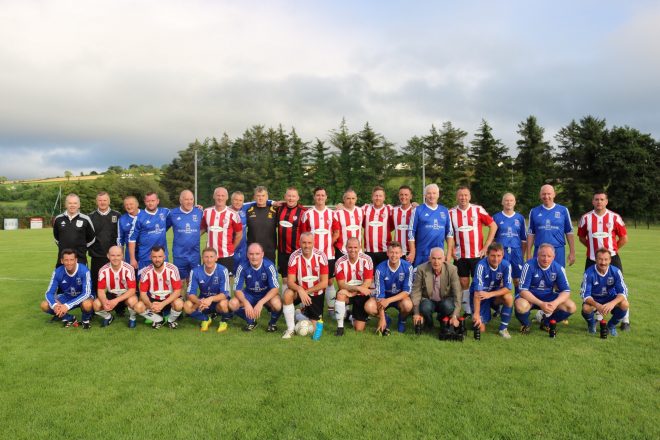 'Busty' would have enjoyed the craic while no doubt he would also have approved of the 'ground' football on...