RHYS Irwin (14) attended the final of the Irish Masters Young Rider of the year competition at Mondello Park last weekend.
Six of Ireland's top young riders were selected throughout the year to compete for this prestigious prize. An expert committee of retired Moto GP racer Jeremy McWilliams, retired racer and national sports commentator James Halligan, the Managing director of Mondello Park and an external Public relations Specialist company assessed the young riders based on their bike performance , their presentation skills and their Media presentation ability.
The selected riders comprised of Robert English Superbikes, Jason Lynn 600cc, Luke Johnston 600cc, Aaron Clifford 600cc, Aaron Armstrong 600cc and the youngest of the group Rhys on his 125cc Aprilia.
Rhys impressed the Judges during his first race weekend in Mondello when he not only won all his races but broke the existing long standing Lap record.
Rhys won the Irish Masters 125/300cc Championship battling against the bigger 300cc bikes on his 125cc with 100% race win throughout the season. He broke the International track record on his first visit there and went on to break his own lap record later in the season. He also broke the shorter National Track record.
The competition was not without drama as due to a broken wire to his bikes kill switch he missed one of his sessions, however, he was very highly commended by the judges for keeping his cool under pressure and on his presenting and media skills.
'It was just a fantastic experience and actually quite tense.I feel really honoured to be part of it. Riding the bike was the easy bit I love Mondello its my favourite track, but the committee really put us through our paces on our 'off bike' ability. I probably had the edge on the older guys who are out of school and haven't done a powerpoint presentation in a while and I am the most successful rider in Ireland for my age to date. I really don't think I'd like to be doing the judging. These guys are all at the top of their sport and are all like myself Championship winners.'
The winner will be announced at the Irish Masters presentation of awards night later in the year. at Mondello Park.
Posted: 1:15 pm October 31, 2016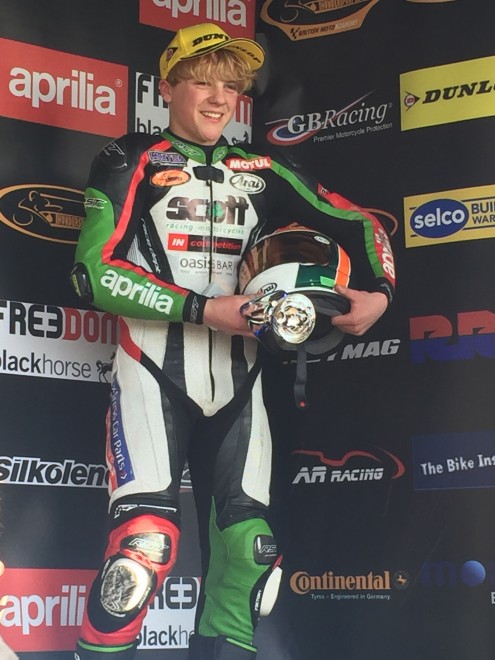 RHYS Irwin 14 from Kilmacrennan had yet another record breaking weekend at the Mondello Masters Irish Championship.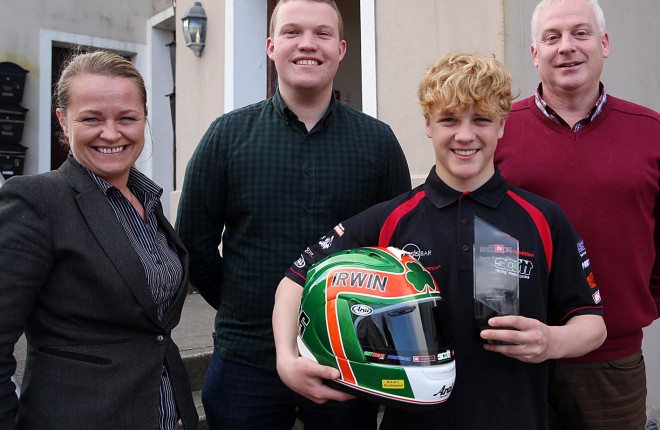 KILMACRENNAN motorcycle racer Rhys Irwin made history in March when he became only the third Irishman ever to win...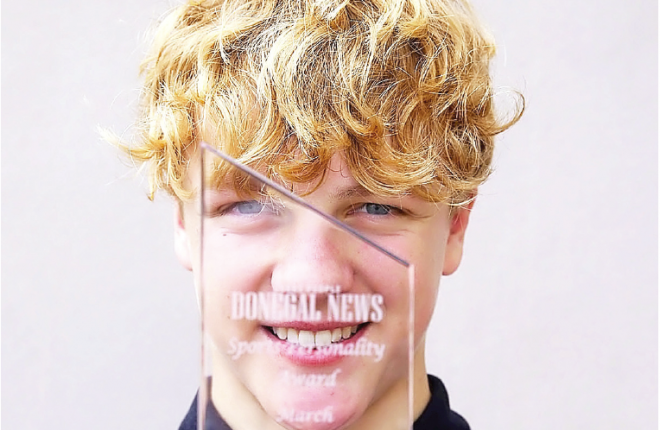 KILMACRENNAN motorcycle racer Rhys Irwin made history in March when he became only the third Irishman ever to win...