Gaoth Dobhair man Pól Ó Gallchóir has confirmed that he is to leave his post as Director General with TG4 at the end of September.
Mr Ó Gallchóir has been in the role with the Irish language TV channel since April 2000, when he succeeded its first head, Cathal Goan.
A former Ceannaire, Raidio na Gaeltachta, Mr Ó Gallchóir previously held the position of regional manager for Raidio na Gaeltachta in Donegal 1987-1994, and before that he worked in the RTE newsroom in Dublin from 1980.
Aged 58 years, he lives in Barna with his wife Gillian and their three sons Ciaran, Malachy and Cillian and daughters Maire and Ríonach.
"I've been here long enough – sixteen and a half years – and it's time for a new challenge as I'm not quite ready to put the two feet up just yet," he said.
Speaking to the Donegal News from the station's headquarters at Baile na hAbhann on Tuesday, Mr Ó Gallchóir said that Galway will continue to be the family home for the foreseeable future.
"With one child (Ríonach) still at national school and two more at secondary school we'll be here for a while yet," he said.
When Mr Ó Gallchóir was first appointed Ceannasai (director) of TG4, 'television land' was a much different place than it is today.
"In those days there were effectively just four stations, RTE 1 and 2, TV3 and TG4 whereas today there's hundreds of channels – it's totally changed.
Mr Ó Gallchóir thanked the board and staff of TG4 and said it had achieved recognition as a channel that provided an alternative viewpoint, or súil eile.
The digital era has represented a new chapter in the evolution of television but Mr Ó Gallchóir believes that the station has fully embraced the new technology as well as providing the right programme 'mix' to attract a larger share of the market.
"Content is king. The fact that a programme is in the Irish language won't, in itself, ensure an audience. It must be comparable to other programmes which are already being made in Irish, English or any other language," he said.
"The quality has to be as good as on other channels and that was our motto from day one. Our purpose wasn't to produce RTE 'As Gaeilge'. Our content had to be different. While RTE did national and international news, we concentrated on regional news; in sport we don't do the GAA Championship yet we cover League, U21 and minor games. The same with rugby, we have a deal to cover Pro 12 games.
"We're also good at documentaries, nostalgia, Irish country and traditional music," Mr Ó Gallchóir said.
'Expensive'
While the content is different, the expense remains the same.
"Yes, it's expensive as people tend to forget that if you're tasked with covering this weekend's Ulster final between Donegal and Tyrone it costs the same whether it's in English or Irish," he said.
In 2015, TG4 broadcast an average of 4.8 hours of new original Irish language content output per day. Total Irish language broadcast hours arrived at 5,021, or some 57 per cent of the total broadcast hours on the channel. Recent commissions by the channel include dramas such as An Klondike and Eipic.
At this year's Irish Film and Television Academy (IFTA) Film and Drama Awards, An Klondike won four awards for Best Drama, Lead Actor Drama, Hair & Make-Up, and Script Drama.
"We're very proud of the four IFTA awards which recognise the high production values. Quality standards must be high and to maintain those levels we must continue our investment," he said.
The public service broadcaster had its funding cut by €500,000 in 2015 and also endured ongoing pressure on its commercial income, although an additional €300,000 in funding was provided in 2016 to "to allow it to compete by producing more home-produced content to help distinguish itself from international channels".
"At its peak, TG4 received €38 million in funding both from 2008 onwards we had a number of difficult years. The funding was cut back to €32 million throughout those six or seven recessionary years. Those were tough times but we're back in a better place now," he said.
One of the highlights of Mr Ó Gallchóir's tenure was the leaders debate back in 2011.
"We were lucky enough that all the major political leaders (Enda Kenny, Micheal Martin and Eamon Gilmore) agreed to come in to Baile na hAbhann. It was a great coup, and a recognition for TG4, that the leaders were willing to come in and debate the key issues for an hour. They felt it was important enough for them to come into our station," he recalled.
'Language blossoming in urban areas'
While the Irish language continues to come under pressure in Gaeltacht areas, Mr Ó Gallchóir believes that more people are speaking their native language across the country.
"The language is blossoming in urban areas. There's a lot of good things going on and the language is in a good place," he said.
Given the ongoing technological changes, where does he see TG4 in five years time?
"When I came into the job we were still in four channel land and we had coverage in the 26 counties and we trying to get some coverage in Northern Ireland. Today, you can access TG4 throughout the world – from Gaoth Dobhair to Abu Dhabi, to Australia. It's a totally different ball game which is fantastic for the audience.
"Conventional television will still be with us in five years time and I believe that many will continue to watch it in the old fashioned way – in their living rooms – but, again, we must ensure that we're different and that we're able to provide alternative coverage on lap-tops and smart phones. We have to adapt our content to suit different platforms but we've got great staff and I'm sure that they will embrace the challenge," he said.
20th anniversary
The change in leadership comes ahead of TG4's 20th anniversary, which it celebrates on Halloween.
"Directly, we employ 85 staff in Galway while indirectly we provide work for about 900 people. Take Ros na Run for example, we have 150 people working on that soap for about 42 weeks a year. There are also a number of small independent production companies dotted across the country. Donegal is renowned for its comedy on TG4, Waterford does most of the sport, there are companies in Kerry that do most of the traditional music while Galway is the centre for country music programmes," he said.
Involved in news and sport for most of his working life, can we expect to see Pól Ó Gallchóir behind the microphone any time soon?
"I've another three months or so to work so I'll concentrate on that for the time being and then I'll take a break for a few weeks.
"The mention of the microphone however brings me on to the sad passing of Séamus MacGéidigh. He's a huge loss to us all. As a regional manager for Raidio na Gaeltachta in Donegal, as a commentator, as a community man and, more importantly, as a family man," he said.
Educated at Scoil Chonaill, Bunbeg and Pobal Scoil Ghaoth Dobhair, Mr Ó Gallchóir graduated with a degree in Politics and History from NUI Galway.
He is a son of the late Mary and Johnny Sheain, ex N.T. a teacher in Scoil Chonaill, Bunbeg. He is a brother of Fr Sean, P.P. Gortahork, Fr Colm, PP Killybegs and Fr Cathal, who is ministering in the United States. His brother Noel is retired principal of Pobal Scoil Ghaoth Dobhair while both Peader (Gweedore) and Joe (Monaghan) were also teachers. Another brother Ciaran lives in Dublin. He also has two surviving sisters Maire (Dublin) and Patricia (Celbridge).
Posted: 6:00 pm July 15, 2016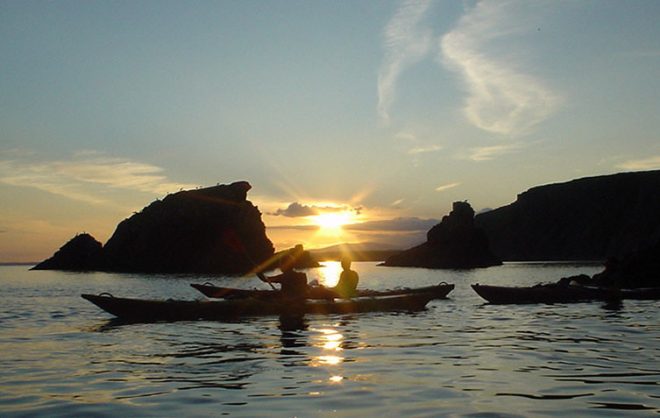 Experienced kayakers, she said, always ensure that when they arrive at a slipway they always ensure they're not impeding...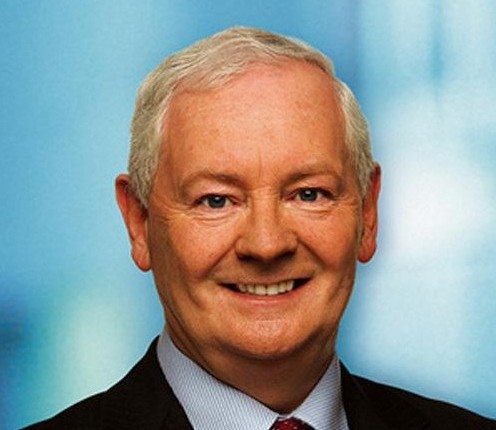 DINNTY McGinley TD confirmed today that he will not be standing in the next General Election. He was speaking...