Name: Ronan Tourish
Age: 24
Occupation: Nomadic Dairy – Factory Worker
Team: Castlefin Celtic

If you were throwing a party and you could invite anyone in the world, dead or alive, who would you ask around? From hearing the antics of the oldies, Fergal and Anthony sound like they had wild nights throughout the Finn Valley.

Where do you like to go out to celebrate after a big victory? The local Tinney's Bar and on to Club RC

What's the worst pitch you've ever played on? Cappry Rovers
Which character in any film are you most like? I'm not sure who I'm like but I wish I was one of the characters from the Hangover that would be one hell of a party!
Any odd items in your kit bag? Nothing out of the ordinary- the usual!

Who's the biggest joker in the team you play for? Kieran 'Bapsy' Brennan, always has a scoff at the tip of his tongue!

Which team mate has the best looking other half? Matt O'Rourke – you just never know which one will land up to cheer him on.
Who is the worst trainer? Got to be Ronan Kennedy – the man can't even hack the warm up!

Who spends most time in front of the mirror in the dressing room? It has to be the Ladies man, Matthew O'Rourke.

Who's the best/worst person to sit beside on the team bus? Don't often get a bus but when we do the best would be 'Bapsy' – always accompanied by a box of beer! The worst has to be Ronan Kennedy, he'd tell you an earful of lies!
Who has the best and who has the worst diet on the team, and what does it include? Best: Emmet White yet to see him eat a takeaway! Worst: PJ McMenamin never leaves the local chippy!

Toughest opponent you have faced? Shane O'Rourke – couldn't get near him on the pitch!

Best or worst quote you've heard, either from a manager, player, opponent? Words of wisdom from Mervyn Stewart – "Don't concede and you won't lose".

Best manager you've ever played under? The duo of Eunan O'Brien & Lawrence O'Hagan – we never lost a game throughout the underage seasons.

Best ever performance? Not too many, only game I remember playing well in was U16's Cup final against Letterkenny Rovers. We won 2-0 and I scored one.

One to forget? Last year's Cup Final – got shown a red card!

Sporting ambition? To win the Premier Division with Castlefin Celtic

When you were playing in the back garden, who did you pretend to be? David Beckham, trying to copy his free-kicks!

If you were in charge of the team, who'd be in and who'd be out of the side? I'd bring back a young Anthony White, I have vivid memories watching him from the sideline when he was in his prime. I'd have to show the red card to Michael Dunnion, his mouth gets him in bother!
Posted: 12:02 pm June 9, 2016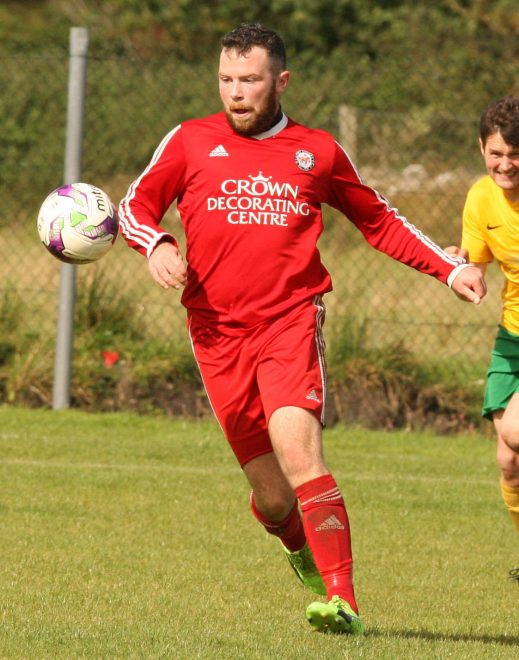 Reaching the last thirty-two of the FAI Junior Cup is new territory for Cappry and Castlefin and both managers...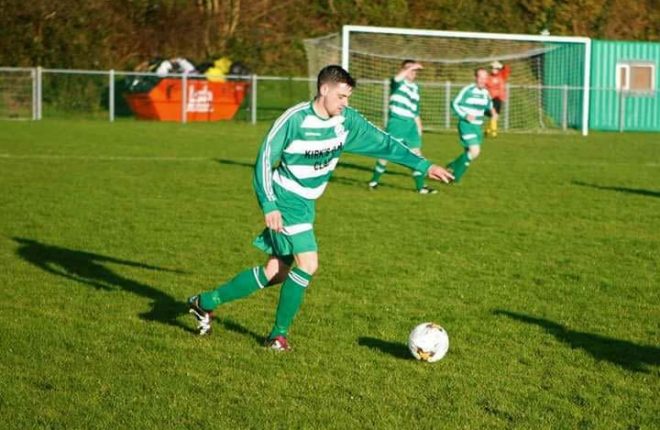 Ian Ward gave us an insight into the Castlefin dressing room.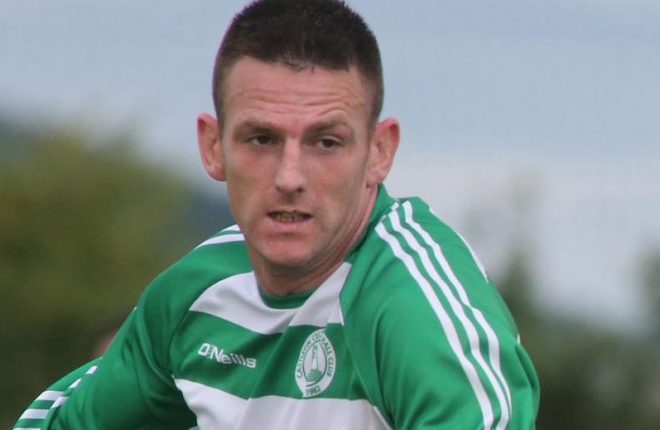 Castlefin have already accounted for fellow Donegal outfits Drumkeen United and Convoy Arsenal in the FAI Junior Cup.