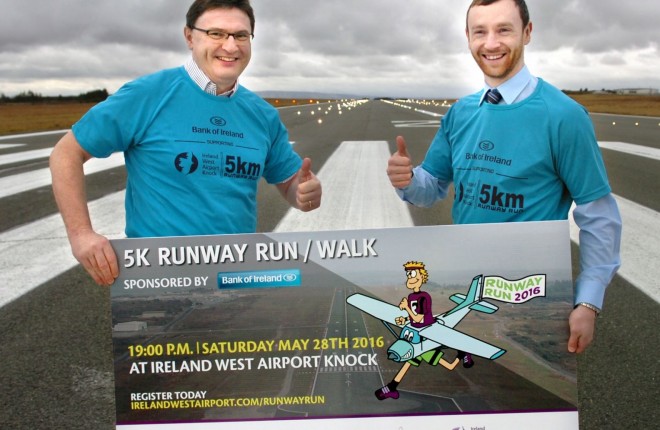 Ireland West Airport are delighted to announce, in partnership with Bank of Ireland, the first ever runway run/walk on the runway at Ireland West Airport.
On Saturday 28th May, runners and walkers will take-off down the runway at 19:00 pm and complete a 5km course as the inaugural Bank of Ireland Runway Run / Walk touches down at Ireland West Airport.
The event forms part of a programme of events to mark the 30th anniversary of the official opening of the airport on the 30th May 2016.
Last month the airport was delighted to announce its new 'charities of the year initiative' with the airport staff selecting three charities to benefit from the airports fund-raising activities this year.
The charities selected are Cancer Care West, MS Ireland and Pieta House and all proceeds from the runway run/walk and other planned events over the course of 2016 will go to the three charities. 
You can register for the runway run/walk here
Posted: 12:36 pm April 19, 2016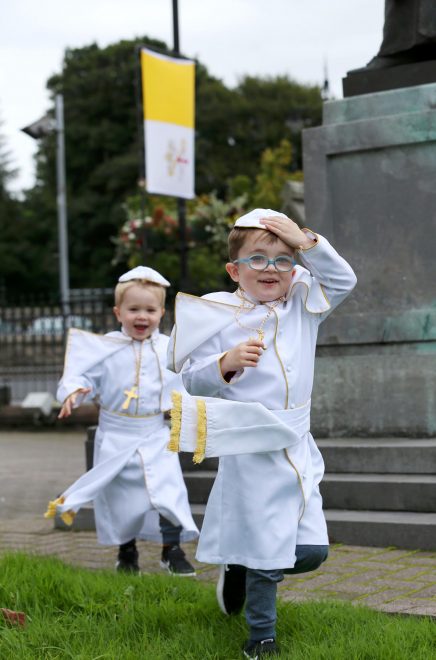 Thousands of people from across the Raphoe Diocese planning to travel for the 'Festival of Families' in Croke Park...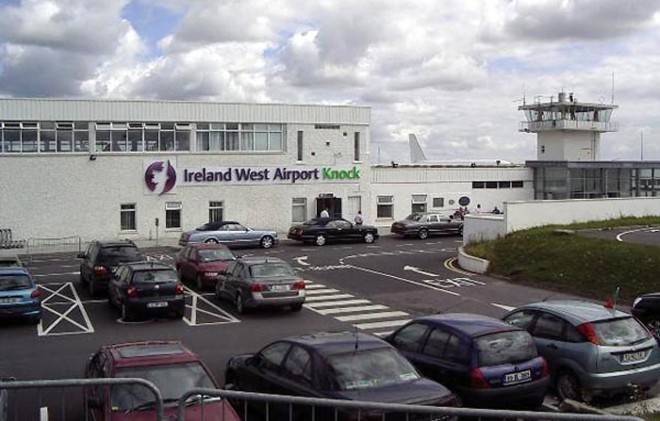 LAST year was a record breaking year at Ireland West Airport with passenger numbers exceeding 730,000 for the first...