by Louise Doyle
l.doyle@donegalnews.com
A MAJOR fundraising initiative, which will see live music played for 24 hours in a Letterkenny venue to raise money for two charities, is being planned for May.
The first of its kind for Letterkenny, the event will see more than 48 musicians and acts perform in Pulse Nightclub to raise crucial funds for Cancer Care West and Kathleen's Causeway of Coins.
Behind the unique fundraiser are well-known DJ and promoter, Thomas Costello, who originally hails from Arranmore Island, and Mark Crossan, of the Pulse Nightclub, who have both personally been touched by cancer.
Speaking to the Donegal News, Mr Costello explained that he decided to get on board after receiving the news an old neighbour had been diagnosed with the disease.
"Unfortunately, we all know someone whose life has been turned upside down due to cancer, and unfortunately, statistics for cancer and those affected by it in Donegal are very high.
"I received a phone call a number of weeks ago from Grainne McGettigan from Cancer Care West asking me if I would assist her with her charity. Cancer Care West is a fantastic charity and offers great support to people in Donegal with patients and families having to travel to Galway for treatment.
"She said she had been trying to raise funds for her charity but was in need of a major idea to get people involved and and as she knew I had good experience of organising music events she got in touch and asked me for help.
"Since being in contact with Grainne I've also been acquainted with a lady called Mary Lane, who is running a fundraiser 'Kathleen's Causeway of Coins' in memory of her late mother. She is doing a massive fundraising drive for the Donegal Hospice and we have decided to split the funds raised.
For Mr Costello, who is behind TC Promotions, it was the news that a former neighbour had been diagnosed with cancer that cemented his decision to help.
"I was DJing the Pulse Nightclub a few nights after I received the news about my neighbour and I got talking to Mark Crossan, who has also been touched by cancer having lost his mum last year. We got our heads together and we thought what can we do to help raise major funds?"
The DJ and promoter – seasoned in the music industry and with a wealth of festival experience having previously organised the Kilmacrennan Festival and other major music events involving Donegal singer, Daniel O'Donnell – explained how the event will take shape. He said that while huge interest has been expressed from a number of musicians, he has urged bands, singers and performers interested in taking part to get in touch.
"There will be a minimum of 48 slots on the night for performers, who will each do around 30 minutes. There's four venues within the Pulse nightclub so we are hoping to have a wide variety with traditional musicians, pop and country."
Although interest has been huge already, Mr Costello has called on anyone interested in taking part to get in touch.
"We don't just want well-known performers, we're looking for those up-and-coming and those hoping to break into the scene too.
"We plan to run 24 hours of non-stop music starting on May 13 and continuing until May 14 and we need your help to try to raise as much money as we can."
Further to this fundraiser, plans are also in progress for an open air festival in a weekend in August for Cancer Care West and Kathleen's Causeway of Coins. Although a number of well-known pop bands have already been confirmed for the festival, Mr Costello remained tight-lipped but promised more information will be made known in the coming weeks.
Are you in a band, or know of a band, singer or musician that would be interested in getting involved? If so, please send Thomas Costello a private message on his Facebook account, email him via info@tcpromotions.ie or telephone or text 087 8608776.
For more information please see www.cancercarewest.ie and www.causewayofcoins.com
Posted: 9:29 am March 18, 2016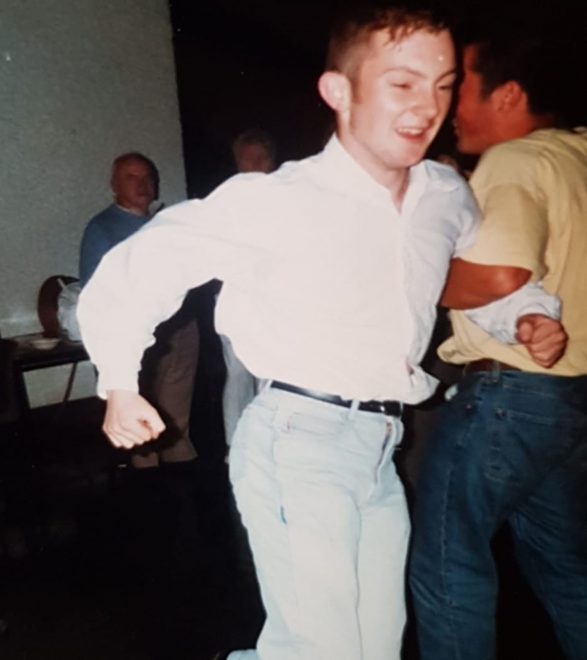 "There was never a dull moment when he was around."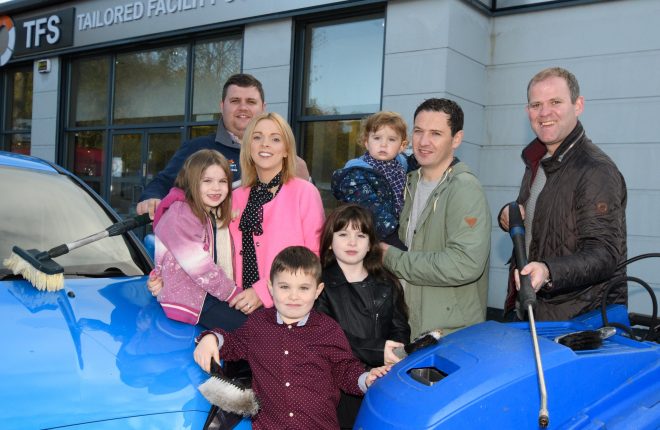 'Bosses Wash for Cash' will take place in Letterkenny on Saturday, November 18, to raise money for ...