MAIREAD McGuinness MEP and Vice-President of the European Parliament has supported a European Parliament resolution that would see special Irish products, including Donegal Tweed, receive EU protection status.
The Fine Gael MEP for Donegal said giving a regional product "geographical indication" highlights its exclusive nature, the artisan or cultural heritage attached to it and allows those producing it to market it as a very high-end, unique product.
"By giving these types of goods special protective status we can boost production locally, which is a positive for Donegal with its tweed and other local handcrafted products, and for all other regions with products in line for this status.
"The so-called Geographical protection already exists for agricultural or food products like Irish pudding, salmon, lamb etc with great success. The extension of this status to non-agricultural items is a logical next step," McGuinness added.
Qualifying products could include lace products, pottery craft, textiles, specialist jewellery and more. The European Commission has identified more than 800 products EU wide that could qualify.
Irish products listed in the European Commission's report as suitable for such protection were Borris Lace Carrickmacross Lace, Cavan Crystal, Clones Lace, Cork Crystal, Donegal Tweed, Galway Crystal, Hurleys, Kenmare lace, Kilkenny Crystal, Limerick Lace, Newbridge Silverware, Sligo Crystal, Tipperary Crystal, Uilleann Pipe and Waterford Crystal.
"Extending the scope of the geographical indication protection system to cover non-agricultural products should form part of a broader strategy for promoting high-quality EU products, in order to boost regional manufacturing and craft industries," McGuinness added.
Receive quality journalism wherever you are, on any device. Keep up to date from the comfort of your own home with a digital subscription.
Any time | Any place | Anywhere
Posted: 12:19 pm October 7, 2015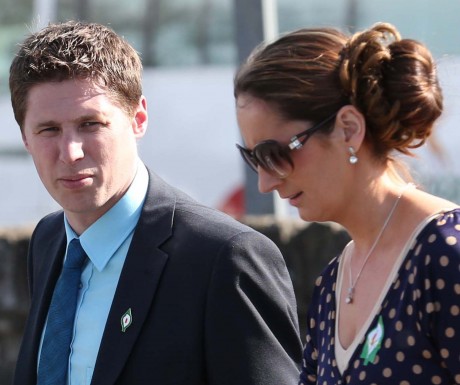 SINN Féin's Matt Carthy will meet with Donegal representatives of farming organisations, the Irish Natura and Hill Farmers Association...
RECENT figures have shown that 13,303 people are on a waiting list in Letterkenny General Hospital.
MAIREAD McGuinness MEP is urging the people of Donegal and countrywide to support a major fundraising effort underway for...