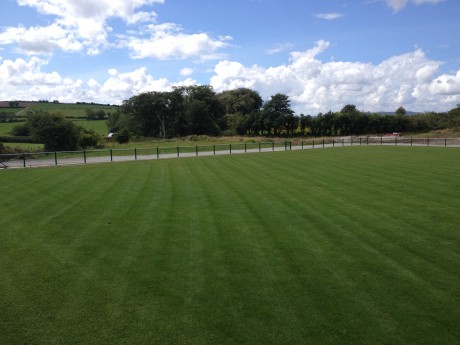 SOCCER
By Harry Walsh
ONE of the best-known pitches in Donegal will be officially opened on Sunday afternoon by Republic of Ireland and Aston Villa goalkeeper Shay Given.
The Moss, situated just off the main Letterkenny to Lifford Road, is home to Donegal League Premier Division side Drumoghill FC.
According to club secretary Kevin Neely, the first recorded game at The Moss dates back to 1925. They played under the name St Columba's until the early 1980s when they were renamed Drumoghill Celtic. Five years ago they switched to Drumoghill FC.
"The Moss was never really a pitch. It was a field at best with a terrible surface before we took the decision to level and drain their pitch to allow scope for greater club development and the establishment of an underage structure at the club," he said.
The club received €41,000 from the National Lottery Grants while they fund-raised a further €50,000 to complete the works.
Former player and manager Kieran O'Donnell spearheaded much of the campaign.
"This wouldn't have happened without him. Kieran's been about the pitch 24/7 and the example he has set has also helped get the entire community behind the project," Kevin explained.
"The old pitch could barely take one game a weekend never mind more than one so we never were really able to develop an underage structure or think about a girls team or a ladies team. Now that the work is done we will be able to provide football for the young people in our community."
Two years ago, the club established a Saturday League team and the under-age structure will allow Drumoghill FC to develop their own players.
"It was always a problem – getting players – but now we'll have our own conveyor belt, as well as a decent playing surface. It should give us the platform to attract and develop players," he said.
On the field of play, Drumoghill FC finished runners-up in the Donegal Premier League to St Catherine's last season having won promotion back to the top flight a year earlier, without playing a game at home!
"Kildrum Tigers kindly gave us their ground for the year so we played our home games for the 2013/14 season in St Johnston but we were back to Drumoghill last season," the club secretary explained.
It was appropriate, therefore, that the club played their first game on their new Moss pitch against neighbours Kildrum Tigers.
Winners of the Donegal League back in 1995 with Danny McConnell as team manager, Drumoghill FC, will be hoping that their new facilities will attract more young footballers to The Moss over the coming years.
"With the new pitch, training facility and dressing rooms all looking good we can see other areas of The Moss which now need improvement. It's a never-ending process," he said.
Given will perform the official opening at 1pm followed by a Schoolboys game before the club's Sunday team, under the guidance of team manager Michael 'Trout' Lynch, entertain Finn Harps FC (kick off 2.30pm).
Receive quality journalism wherever you are, on any device. Keep up to date from the comfort of your own home with a digital subscription.
Any time | Any place | Anywhere
Posted: 3:43 pm July 2, 2015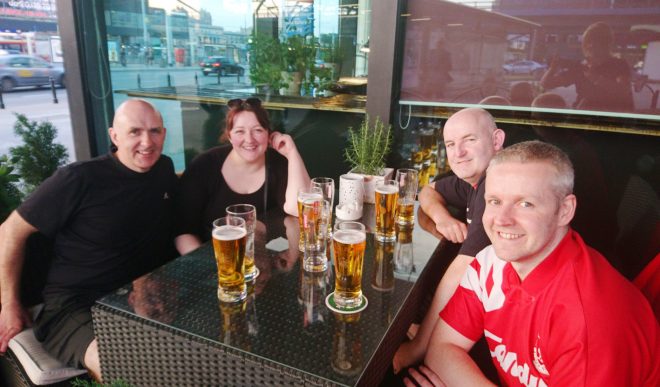 The 2018 Champions League final ended in disappointment with Liverpool on the wrong end of a 1-3 scoreline against...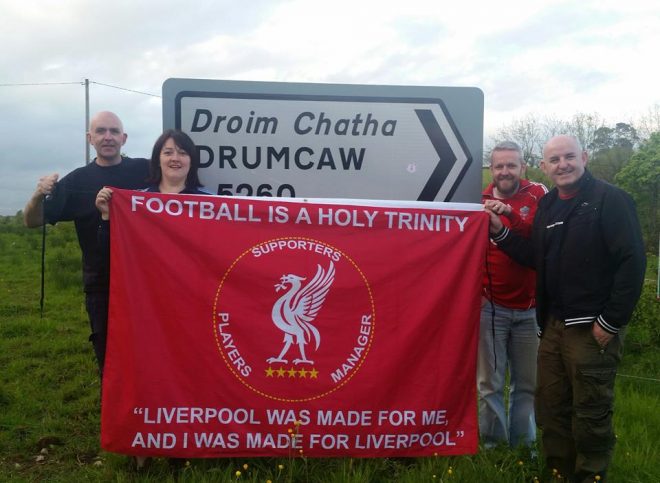 With basic budget hotels in Kiev charging thousands of pounds per night, the Donegal supporters have decided against staying...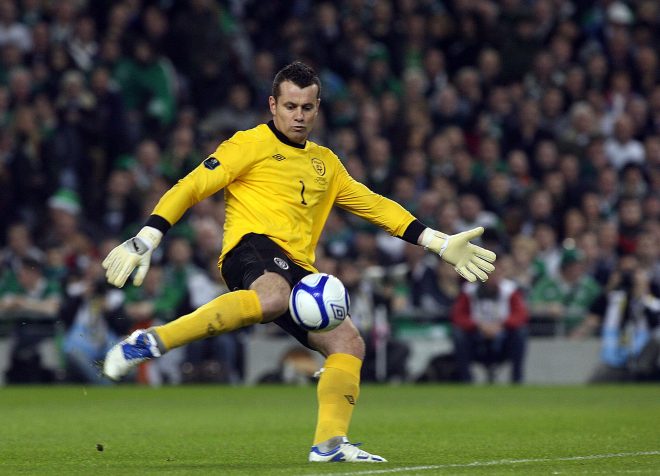 Shay will be kept busy these next few weeks preparing for Lifford's takeover of Dublin on March 3.