VIDEO BY DECLAN DOHERTY
Earagail Arts Festival is delighted to present its centrepiece production 'Fiesta', a new play celebrating one of the finest dance halls in Ireland.Running from Saturday 12th to Monday 14th July, 'Fiesta' is a not-to-be-missed celebration of the music, memories and stories that made the Fiesta Ballroom in Letterkenny so unique.
Taking place at An Grianán Theatre, Fiesta is a brand new play bringing together all your 'Fiesta' memories. Tickets cost €15 / €12 and the show starts at 8.00pm.
The play is a unique opportunity to relive the glory days of the Fiesta Ballroom, which first opened its doors on October 5th 1962. The music of Capitol Showband played out to two thousand people at ten bob a head. They came from across Donegal and further afield, thumbing lifts, rattling on Swilly buses or crammed into Austins and Hillmans.
The air was thick with the scent of Brylcreem and hairspray, cigarette smoke and McDaid's minerals. The Fiesta was one of the finest dancehalls in Ireland, where the Clipper Carlton, the Miami Showband and the Mighty Avons played fast and slow sets through the years.
Paul Brown, Festival Director says: 'The Fiesta ballroom was a magnet for the dancers, chancers and lovers who jived and slow-danced across the floor, where egg and onion sandwiches, tan-brown tea and 'courting' out the back kept them going from 10pm until 2am. The Fiesta was the place to meet, twist and shake and fall in love.
"This July, we're celebrating those magical times, from 1962 until the roller disco years. Come along and slip your feet back into your dancing shoes for an evening of music, memories and the stories that made the Fiesta so unique."
Posted: 3:18 pm July 8, 2014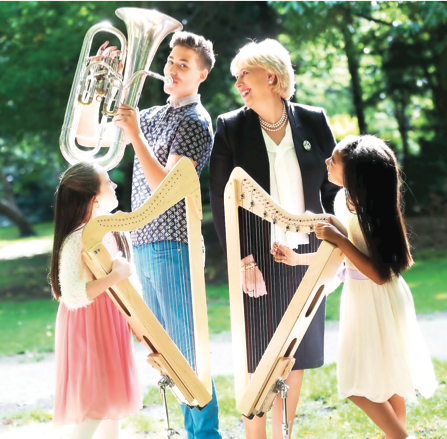 Heather Humphreys TD, Minister for Culture, Heritage and the Gaeltacht with Juliyah Deane, Joseph Mc Cabe and Aaliyah McGhee...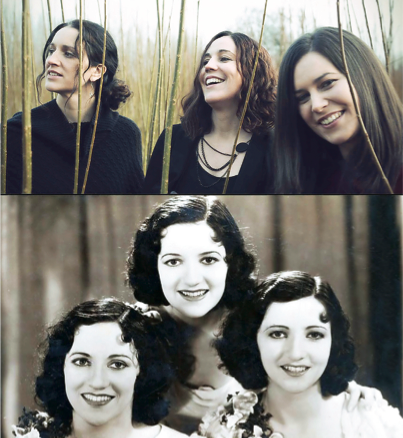 Donegal's finest folk export, The Henry Girls will present 'The Boswell Tea Party' as part of this year's Earagail...