WHAT are you doing this Saturday, June the 28th at 12noon? Nothing? Well get yourself down to the Buncrana Gun Club for a day of clay pigeon shooting.
Firefighter Mark Porter contacted me recently suggesting we put together a fun event to raise the money needed for my new crutches.
It is the first time something has been organised for me and me alone and it's a strange thing to get your head around. I must say however, Mark has done an amazing job and took it upon himself to organise the whole thing.
You may remember I was given Ergobaum crutches last year so you might be wondering why I need new ones so soon. It is hard to understand if you are not a long-term crutch user but having the right equipment is essential to someone like me.
Without a walking aid I cannot walk, at all. It is as simple as that, so if I don't use the correct crutches it can have a detrimental effect on the rest of my body.
My shoulders have been the most affected which is understandable as they are forced upwards when I walk. This problem will occur with all long term crutch users and unfortunately there is nothing that can be done to prevent this from happening.
To make sure my shoulders remain strong I have included specific exercises in my training regime and notified my physiotherapist so she can keep an eye on the issue to ensure it doesn't get any worse.
The weight of the Ergobaums are a problem with me as I cannot move around at a speed that suits me but that is not to say that they wouldn't be perfect for someone else.
Ergobaums are a truly excellent piece of machinery and thousands of people use them all over the world. The King of Spain uses them!
For me though, they just weren't ideal as I am too active. It would be like you walking around in shoes that don't fit properly, yes you could still go from A to B but your comfort would be compromised which would wear you down eventually.
 
I found a Canadian company that make SideStix and I am hoping that these will be a better fit. The SideStix are lightweight and have interchangeable foot pieces which make them suitable for a wide range of activities such as mountain climbing, sand walking and snow walking.
I contacted some current users of these crutches and they all seem happy so I feel confident that I have made the right choice. The problem is they are expensive. Like all medical equipment, they come at a price and that price is out of most people's range.
Thanks to Mark, I will be able to avail of something that will significantly improve my daily life. For that I cannot express my gratitude enough. 
The day itself will consist of a clay pigeon shoot followed by a barbecue. There will also be spot prizes which have been generously donated by local businesses so it should be a fun day out for the whole family.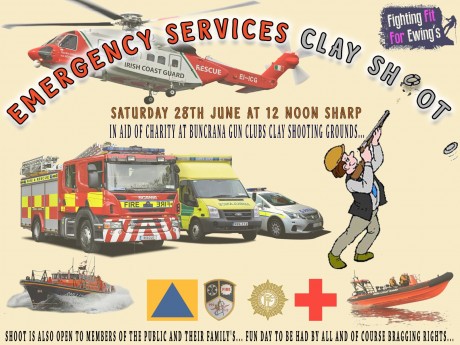 Para-Athlete Kimberly Fawcett
While doing my research on SideStix I stumbled across a very interesting Canadian crutch user called Kimberly Fawcett. She also happens to be a Para-Athlete.  
As an amputee, Kimberly has had her fair share of struggles but that hasn't stopped her from climbing Mount Kilimanjaro, twice.
Oh, and did I mention her 'day job' was in the armed forces? Kimberly became an amputee in 2006 in a duty related accident that also claimed the life of her son Keiran. For her to find the strength to go on after something so horrific is nothing short of amazing.
After the accident she got involved with elite para-sports and has won two medals in the World Paratriathlon Championships.
She has competed in the area of swimming, sitting volleyball, athletics and paratriathlon. While speaking with Kimberly about the SideStix she casually asked whether I had ever thought about parasports myself. The truth is yes, I have thought about it but not in a serious way.
In these situations we usually make excuses saying things such as 'I am not good enough for that' or 'It looks too much like hard work' but I have decided to ignore my usual responses and explore the idea of parasports a little.
Michael Black (my trainer) and I had a conversation a few months ago about hand cycling and naturally I didn't have a clue at first what he was talking about.
In her email, Kimberly also happened to mention hand cycling so I decided to do some research and I actually wouldn't mind giving it a go.
Kimberly has offered to get in touch with her Irish connections to see if there is an introductory programme I could get involved with.
Nothing may come of this but I thought I would share it with you anyway as this column is not just a place for me to talk about what I have done in the past, it is also somewhere that I can share my hopes for the future. 
Nikki Bradley is the founder of Fighting Fit For Ewing's, a campaign to promote awareness of Ewing's Sarcoma. Nikki is sponsored by All Sports in Donegal Town. Support her campaign by giving 'Fighting Fit For Ewing's' a LIKE on Facebook or follow her on Twitter @nikkibradley59
Receive quality journalism wherever you are, on any device. Keep up to date from the comfort of your own home with a digital subscription.
Any time | Any place | Anywhere
Posted: 7:30 am June 25, 2014